If you're after the beefiest iPad there is, then look no further than this Amazon Spring Sale deal. Right now, you can head over to Amazon to pick up the latest iPad Pro (2022) with a whopping 1TB of storage discounted by $200, taking it from $1,799 down to $1,599.
Now, you might be thinking "whoa, that is still really pricey". We want to make it very clear that 1TB of storage is designed for professionals that will be doing really heavy duty work. If you're a casual artist or just like to use your iPad for general browsing, you can easily opt for a smaller storage size and therefore a cheaper price (and you can find a full list of all the iPad generations right here). But if you've been considering going for one of the largest options available, now if your chance to save some pennies.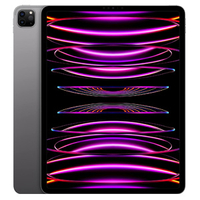 Apple iPad Pro (2022, WiFi, 1TB): $1,799 $1,599 at Amazon
Save $200: By owning the latest iPad Pro with a huge 1TB of storage, you can be assured that you can easily run the most demanding creative apps. Considering the price point, this is a product aimed at professionals that will use this for hardcore creative work.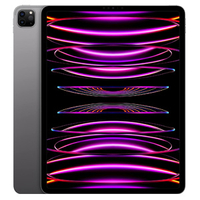 Apple iPad Pro (2022, WiFi, 2TB): $2,199 $1,999 at Amazon
Save $200: If you're (somehow) looking for even more space, you can double up that storage and opt for the 2TB option instead that has the same saving of $200. This is officially the latest and greatest iPad Pro with the most storage to date.
How much can 1TB of storage hold on an iPad?
It's hard to say exactly how much a 1TB tablet can hold as it will differ based on the apps downloaded as well as things like varying file formats and resolution of images downloaded. As a rough estimate (according to various tech sites), 1TB of storage will store about 200,000 photos or 120 hours of HD video recordings. this makes it a perfect option for photographers or videographers who want to edit content on the go.
Why should I choose an iPad Pro?
The iPad Pro is the most advanced device in Apple's premium tablet line. Both the M1 and M2 processor means the Pro can handle any application thrown at it with ease and it's a great tool for any professional creative. The screen display of the iPad Pro is also stunning and crisp which is especially important if you're a digital artist.
Related articles: