Getting the best cheap AirPods deals is no easy feat – both the Apple AirPods and AirPods Pro are currently as popular as ever. But with the new addition of the Apple AirPods Max (the first over-ear headphones from Apple), there's a slight chance that there will be more deals to be had on the older inner-ear earbuds.
This page pulls in the very best Cheap AirPods deals around, from various reputable retailers, to give you the best chance to make a killing on the Apple headphones of your choice.
Deals on Apple products don't come around often, so when you see a good deal on the product of your choice below, we advise you snap it up fast. Of course, there may be discounts to be be had later in the year (especially come Black Friday), but that's a long way off. If you see even $20/£20 off the products below, it's worth considering getting them now.
For other great discounts, see our regularly updated best Apple deals page, where you can find deals on MacBook Pros to Apple Pencils. But for now, here are the best cheap AirPods deals.
The best cheap AirPods deals
First released in the end of 2019, the Apple AirPods are still cutting-edge in both design and audio quality. Although not noise-cancelling like their more expensive siblings, the Apple AirPods Pro (see bellow), these are still fantastic quality in-ear ear pods.
They do include powerful noise reduction technology in the built-in microphone, which filters out noisy background sounds. Support for Apple's virtual assistant, Siri, is included, and there are built-in accelerometers and optical sensors that let the AirPods know when they are removed from your ears – automatically pausing music playback.
Designers and digital artists will love the AirPods. Not only are they stylish, but you can make and receive calls with them, and they work with a whole host of Apple products. Not just the aforementioned iPhones, iPads and iPods, but also the Apple Watch and Macs and MacBooks as well.
You can get Apple AirPods with or without a charging case. Here are the best deals on the AirPods without the wireless case...
The best AirPods deals with the wireless charging case included are listed below.
The best cheap AirPods Pro deals
The Apple AirPods Pro are the active noise-cancelling, bigger brother of the Apple AirPods (above). The AirPods Pro specs are better and they come with a wireless charging case as standard, so you don't have to worry whether you need to get one or not. They also, as you'd expect, cost more, but with the recent release of the Apple AirPods Max (below), we expect to see a price drop in these beautifully designed, fantastic sounding earpods.
The AirPods Pro are both water and sweat-proof, making them perfect for your weekly workout, and with the addition of various-sized tips, they fit any sized ear.
The best cheap AirPods Max deals
Apple AirPods Max went on sale in December 2020, to huge fanfare. They are, as you can see, stunning to look at, and with their over-ear design and cutting-edge audio technology, stunning to listen to.
They come with a breathable knit mesh headband, stainless steel frame and memory foam ear cups, so they're super comfortable to wear for extended sessions – one full charge will give you 20 hours play time. There are also several colours to chose from, including space grey, green, blue, pink and silver.
Perhaps unexpectedly, the AirPods Max are expensive, with a number of other over-ear, noise-cancelling headphones coming in at a marked reduced price (see our list of the best noise-cancelling headphones). But you get what you pay for, with Apple claiming that the AirPods Max will bring the magic of AirPods this over-the-ear design – so you get active noise cancellation, powerful H1 chips, and an overall enhanced audio experience.
AirPods: More Information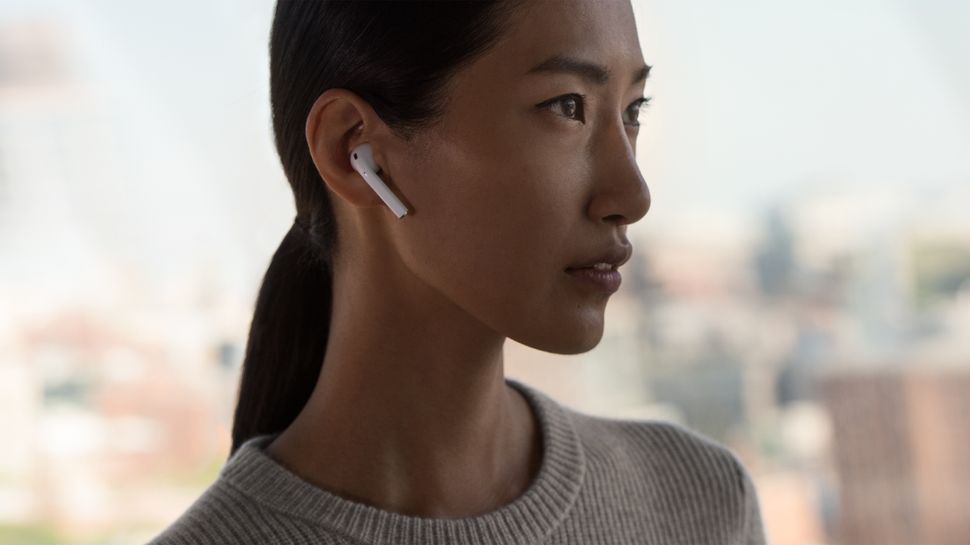 First released in 2016, the Apple AirPods are Bluetooth-powered wireless earpods that pack some brilliant tech into their small, stylish, bodies. Since the initial launch, the AirPods have become incredibly popular, and they are one of Apple's biggest selling accessories – in 2018 alone they sold 35 million units. And with the release of the AirPods Pro in October 2019, you're more likely than ever to get an Apple AirPods deal on the older AirPods.
So, why are the AirPods so popular? Well, first of all, they are 'true wireless'. What this means is that each AirPod is completely wireless – unlike many wireless headphones and earpods that have a wire connecting the left and right earphone. This makes them discreet and comfortable to use.
Cheap AirPods: How much do Apple AirPods cost?
In terms of the retail price, the AirPods will set you back around $159/£159 with a wired charging case, $199/£199 with a wireless charging case and the AirPods Pro are set at $249/£249, but that doesn't mean that there aren't some deals around. Although don't expect to get a huge amount off. Getting $10 or $20 off the retail price is usually a good deal!
Cheap AirPods: Is the charging case worth it?
If you're not sure which ones you need, here's more about the benefits of the wireless charging case. The AirPods case is an essential accompaniment to the AirPods. Not only does it keep you from losing the AirPods quite so easily, but it keeps them safe as you carry them around.
Even more usefully, the AirPods case holds a battery, allowing you to charge the AirPods when you're not using them, allowing you to fully charge the AirPods four times. You plug the case into a USB port or power adapter, and a little LED light lets you know when the battery's full.
And, the AirPod case can wirelessly charge the AirPods, which means you don't need to even insert the AirPods into the case to top them up.
Because the case is so essential, it's frustrating that Apple doesn't always sell the case along with the AirPods, although the AirPods Pro do come with the charging case – so factor that into the price you see.
Cheap AirPods: AirPods, AirPods Pro, or AirPods Max?
During 2020, Apple brought out an updated version of the Apple AirPods that come with a number of excellent new features, including hands-free 'Hey Siri' functionality, which lets you communicate with Apple's virtual assistant without having to press anything on your iPhone or on the AirPods themselves (though you can still double-tap the AirPods to bring up Siri if you wish).
The Apple AirPods also pair faster with your devices, so you can set them up to work with your gadgets even quicker than before, This is thanks to the new H1 chip inside the updated AirPods, which allows "AirPods [to] deliver up to two times faster switching between active devices", and are "50% faster when transferring a call to your AirPods", and "deliver 30% lower gaming latency," according to Apple.
Of course, the AirPods Pro come with more advanced specs, including a W1 wireless chip, dual optical sensors, dual microphones for Siri and phone calls, and both an accelerometer for gestures and accelerometer for speech detection.
The AirPods Max, released in December 2020, are the high-end over-ear headphones, with active noise-cancelling, spatial audio and adaptive EQ (not to mention the currently eye-watering price tag). The AirPods Max promise to be super-comfortable, thanks to a, "revolutionary mechanism" that balances and distributes pressure through the sonically sealed memory foam ear cushion. With the 40mm Apple-designed dynamic driver, the sound provides the deep bass, rich mid-range and crisp highs that you'd expect.
Read more: