Its output might be pretty much entirely CGI these days, but Disney is arguably most famous for its classic hand-drawn animations. Starting with 1937's Snow White and the Seven Dwarves, the studio produced over 40 traditionally animated films over the six decades – but a new viral Twitter video is showing some of them in a surprising new light.
Viewed over 11M times, the video (below) shows various classic Disney clips side-by-side, revealing several instances of recycled animations. Characters precisely mirror one-another's actions, and judging by the response online, the clips are blowing minds left, right and centre. (Check out how to get 15% off Disney Plus if you're inspired to watch some of the studio's older classics.)
The montage beings with a clip of Winnie the Pooh's Christopher Robin alongside one of The Jungle Book's Mowgli, both clambering over rocks. Although the films were released 10 years apart (1977 and 1967 respectively), the characters' actions are eerily identical. The clip also reveals the Jungle Book also borrowed animations from The Sword in the Stone, released a year previously.
It seems the responses fall into one of three categories: confused, indignant or impressed. Many are are simply stunned to see that some of their favourite childhood films recycled animations, while others decry the practice as lazy. But many point out how laborious the animation process was in the 1960s and 70s (if only a few of today's best laptops for video editing had been knocking about), and call the recycling practice efficient, and even inspired.
this is actually incredibly clever and efficient, stfu https://t.co/u8Wb6pwrVHFebruary 7, 2021
My childhood has been tainted by lazy animators. https://t.co/Mk8QXu2HoVFebruary 7, 2021
Animation is a TON of work and time-saving measures have been part of the process since the beginning for Disney and nearly every other studio. This is working smart! And it's still really time-consuming. Please be nice to animators. 🥲 https://t.co/Hv3Bk9gP0rFebruary 7, 2021
Considering how hard it was to make cartoons back in the day, this is genius! A likkle copy and paste job https://t.co/BT9yhbs01GFebruary 7, 2021
According to Huffpost (opens in new tab), the practice of reusing animations was indeed used to cut costs. Known as rotoscoping, the technique was originally conceived to help portray movement, with animators tracing or drawing over live footage. But as Disney's bank of animated films grew, artists could soon trace over previous animated characters to save time. And as the below video by Cartoon Hangover (opens in new tab) shows, there are many more examples of recycled animations to be found in Disney's hand-drawn films.
We don't blame Disney's animators for seeking to speed up their workflow. With the painstaking process of hand-drawing an entire animated film, finding a few ways to cut corners makes sense – and rotoscoping sounds like a pretty creative way of doing it. (Plus, Disney probably wasn't counting on Twitter popping up forty years later to expose its methods.)
But while crafting traditional animated films was certainly a drawn-out process (sorry), that's not to say CGI is a walk in the park. As these mind-boggling facts about the making of Toy Story 4 prove, it takes a ton of skill and creativity to achieve such an impressive level of computerised detail.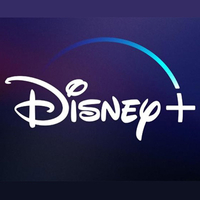 (opens in new tab)
Disney Plus: Get 15% off a 12-month subscription (opens in new tab)
Disney Plus is great value for only $6.99 / £5.99 a month. And there's an even better deal to be had – if you sign up for a 12-month subscription, you get a 15% discount, taking the cost down to less than $6 /£5 per month.


Read more: