Apple Watch Cyber Monday live blog: all the best Apple Watch price cuts
Apple Watch deals sell out fast, so don't delay.
By Kerrie Hughes published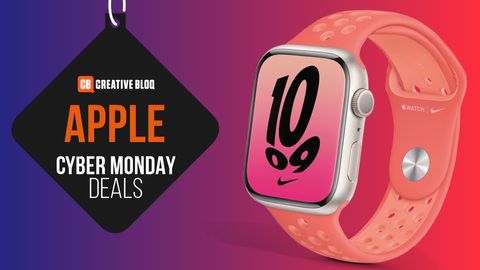 (Image: © Future/Apple)
The Apple Watch Cyber Monday deals are here, and for now they seem pretty similar to those that popped up over Black Friday. We're hoping that there are more bargains to come though, and we'll be wading through them to offer you up the best deals the internet has to offer.
The Apple Watch Cyber Monday deals have been pretty impressive so far, with discounts to be had even on the all-new Apple Watch Series 7 (a very unexpected but pleasant surprise). The biggest issue with Apple Watch Cyber Monday deals is they sell out fast, which is why we're tracking all of them live on this page.
Below you'll find a live feed of all the best deals as they land, plus a round up directly underneath of the top offers and links to the retailers hosting the best Apple Watch Cyber Monday deals. For discounts across the Apple range, head over to our pick of the best Apple Black Friday deals, and be sure to check out our live blog on all the best iPhone Cyber Monday deals. And if you're after another highly sought-after product, that also sells out quickly, see our Nintendo Switch Cyber Monday live blog. For now though, watch this space for the best Apple Watch deals.
US: Apple Watch Cyber Monday deals
UK: Apple Watch Cyber Monday deals
Get Weekly Tips and Inspiration
Sign up below to get the latest from Creative Bloq, plus exclusive special offers, direct to your inbox!
Thank you for signing up to Creative Bloq. You will receive a verification email shortly.
There was a problem. Please refresh the page and try again.