An online UX design course is the perfect way to get started in what is a rapidly growing area of design. Our fully remote on-demand UX Design Foundations course is the ideal choice, covering all of the key stages of the UX journey with input from experienced professionals from companies such as Google, Spotify and Uber.
Together with Parsons School of Design, Creative Bloq has gathered a carefully curated team of UX experts to take you through the fundamentals of UX design and the related field of UI design. The UX Design Foundations course includes lessons on all of the vital concepts, from methods of user research to usability testing, design concepting and wireframing to the new technological that are shaping the future of user interface design.
The UX design industry is continuing to expand and develop, generating new career opportunities all around the world. Even for those not specifically planning to develop as UX designers, a firm knowledge of the concepts, processes and techniques can be an excellent asset for anyone working in design and product development in general. But it can be difficult to find the time to study, which is why we've designed our UX design course to flexible enough to allow anyone to learn the skills they need, no matter where you are or what your schedule looks like.
The course is fully remote and open to everyone, so you can learn at your own pace and in your own style. Read on for more details on what you can expect from the course or sign up for UX Design Foundations course (opens in new tab) today.
Who is the UX Design Foundations course for?
Our online UX design course has been designed to suit students of all ages and with different levels of experience. It's equally suitable for those looking to dip their toes into UX design in order to explore whether the field is for them as well as for those with experience in other fields of design who are looking to switch careers or simply gain a solid understanding of UX design to add to their existing knowledge and skills. The course features lessons delivered by industry experts, who share their first-hand expertise and experience in order to provide clear, concrete examples of UX design in practice.
How is the UX Design Foundations course structured?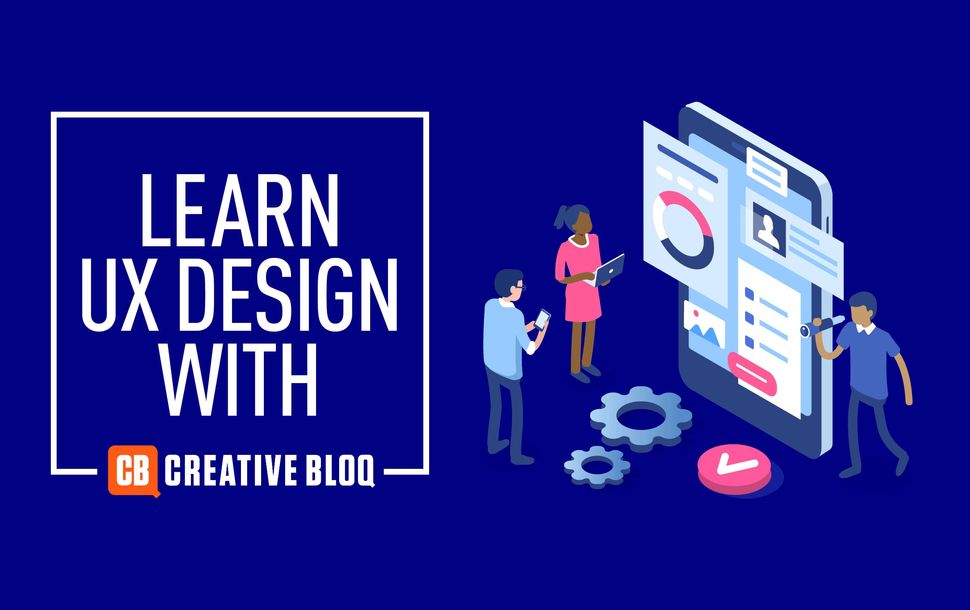 Our online UX design course comprises five modules on everything from planning, testing and feedback to new frontiers in UX and UI design. You will learn from short videos and articles with insight from experts working at some of the world's most renowned companies, including Uber, Google and Spotify, as well as skilled typographers, 3D artists and interface designers. You'll then answer short quizzes to test your new knowledge.
All our experts are highly revered in the industry, and their unique experiences provide behind-the-scenes knowledge and insights. For full details about each module and more about the course, see the UX Design Foundations course brochure (opens in new tab). But here's a brief summary of the content you'll tackle in the five modules:
Module 1 – Foundations of UX
Here's where students get to grips with the very fundamentals of UX. Lessons cover how to understand your users, how to ascertain what they want, what they need, what they like and what they don't. This module also covers the differences between UX and UI.
Module 2 – Project Planning and Behaviours
This module deals with balancing expectations and outcome. Students will learn how to use qualitative and quantitative methods to assess what an end user wants – and then how to plan a project to make it happen within time, budgetary and resource constraints.
Module 3 – Designing for the User
Once you're chock-full of insights on your user and their behaviours, it's time to design for them. This module is all about applying everything students have learned about a user, and channelling it into an empathic design that's centred around them.
Module 4 – Visual Design, Testing & Feedback
The visual element is hugely important in UX, and this module will help students get to grips with how lines, colours, images, shapes, text and more can enhance UX design. What are the key visual elements of successful products, and what can be learned from them?
Module 5 – New Territories in UX
The future of UX design is tremendously exciting, with multi-sensory interaction, automation and predictive AI all being explored. This module helps students explore the absolute cutting edge of UX design, and provides a grounding in what the next few years could hold.
Who will I learn from on this online UX design course?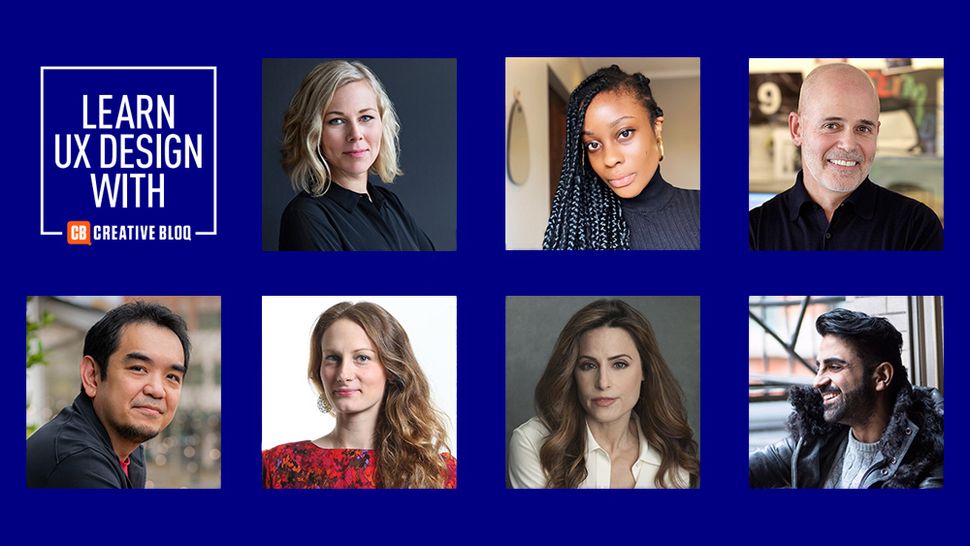 One of the most exciting things about our online UX design course is the expertise we've got to hand. You'll learn from stellar UX experts who work with some of the world's most influential brands, including Abigail Posner, director of the Brand Unit at Google, as well as Daphne Lin and Hui Yuan, both product designers at Spotify.
We also have Prakarn Nisarat, senior interaction designer at Google, Agnes Pyrchla from Planet, Jacquelyn Iyamah from Uber and Daniel Holtzman from Frog Design. Plus, you'll hear from the educational masterminds at Parsons School of Design on the step by step processes and Creative Bloq's own contributing UX experts, ensuring a varied and robust foundation UX design course. You can find more details on who you will learn from in the guide to our UX Design Foundations course contributors (opens in new tab).
How do I access the UX Design Foundations online UX design course?
Our UX design course is fully remote and online, allowing you to study when and where it suits you. The course provides the opportunity to learn from internationally renowned experts no matter your schedule or your location. You'll be able to complete the modules online in your browser from any laptop, tablet or phone wherever you find yourself.
How long is the UX Design Foundations course?
Each of the online UX design course's five modules is roughly 3-5 hours in length. They are each broken up into shorter lessons that can be tackled at your own pace. Students who work on the course full-time can complete it in a matter of weeks, while those who are juggling the course with a job or other responsibilities are free to take up to a year to work their way through the modules.
What certification will I get from this online UX design course?
Every student who completes the online UX design course will receive a Certificate of Completion from Parsons School of Design.
A Certificate of Completion from Parsons is a great way to stand out in the increasingly competitive UX job market. It communicates to prospective employers that the holder has a thorough grounding in the basics of UX, that they understand how UX works in a modern business context, and that they have the tools and skills needed to hit the ground running in a UX role.
How do I sign up to UX Design Foundations?
We're sure the course will teach you the foundations you need to start building a career in UX, and we look forward to seeing you in the online classroom. The entire five-module programme, including related activities and a Parsons (The New School) Certificate of Completion costs just $999. There are payment plans available, with instalments starting as low as $99/month (pricing in other currencies will depend on the current exchange rate). Payment can be made with most major cards.
The course is hosted by our educational partner Yellowbrick. Sign up at yellowbrick.co/ux (opens in new tab) and begin your UX journey today!
Win a place on the course!
You could win a place on our UX Design Foundations course and help us to fine-tune this and future courses by completing a simple 2-minute survey (opens in new tab). Those who complete the survey may be invited to take part in a virtual focus group, and those that do will qualify for free access to the course for a year.
Read more: