Wireframe tools make the process of knowing how to create an app or website fundamentally easier, by visually stripping the product down and allowing all involved to focus purely on functions and user interactivity.
Clients need to understand how your proposed app or website will work. But simply explaining to them verbally or textually leaves the vast majority of functions down to their imagination. Wireframe tools can be extremely helpful in squaring that circle.
There are more wireframe tools on the market than ever, each offering varying levels of functionality. Some software can be used purely for simple wireframes, while others will allow you to create a working prototype.
Being creative should come first over any part of the process. So taking advantage of trial downloads or free software and finding the one that fits in with the way you work is the only way of finding out which one is right for you. We've selected 20 of the best wireframe tools to get you started. Enjoy!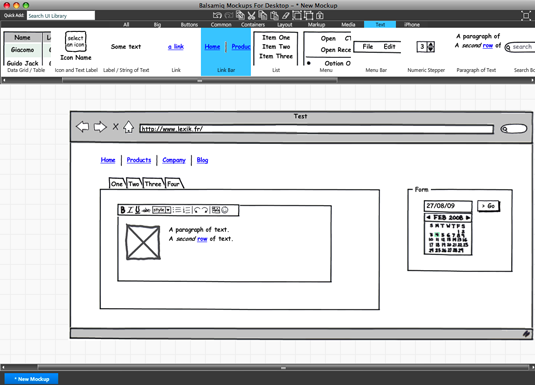 Platform: Mac, Linux, Windows & web-based
Price: $79
Balsamiq Mockups includes several drag-and-drop elements, from buttons to lists, each styled as a hand-drawing. The basic premise behind this wireframing tool is to keep the mock-ups "intentionally rough and low fidelity", to encourage as much feedback as possible.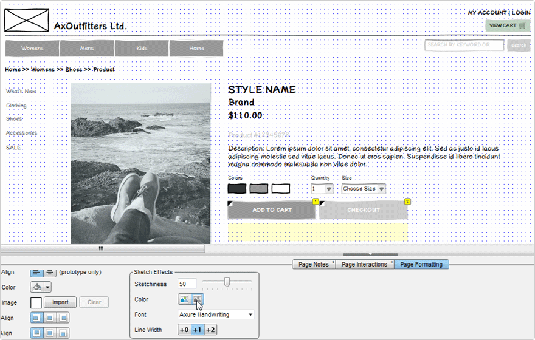 Platform: Mac & Windows
Price: $289-$589
As well as creating mock-ups, Axure allows you to add functionality to your layout and create an interactive prototype. Features of this wireframing tool include sitemaps and various 'widgets' in the form of various UI elements. Interactive HTML mock-ups can be created for both websites and apps; you can even view your app design on your phone with a built-in share function.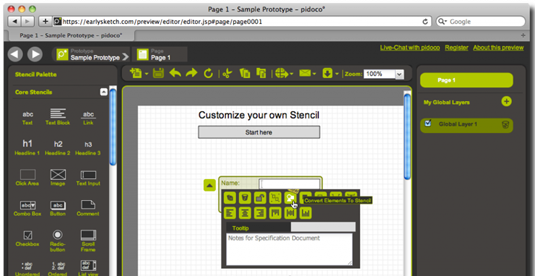 Platform: Web-based
Price: $9-$59 per month
Pidoco is similar to Axure, in that it includes library of various drag-and-drop interface elements, as well as the ability to add multiple pages and layers. Your prototypes can be shared online with clients, and includes functions for collaborative feedback and discussion. Viewing your prototypes on your phone is as easy as downloading the Pidoco app.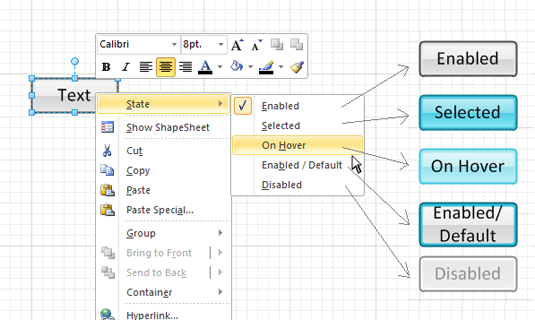 Platform: Windows
Price: $600-$999
Viseo's real strength lies in technical diagrams rather than wireframing; however, for those already accustomed with other Microsoft apps such as Word or Excel, the interface will be very familiar. It is quite clunky, Viseo does offer add-on tools such as Swipr, which allows you to create and export a usable HTML prototype.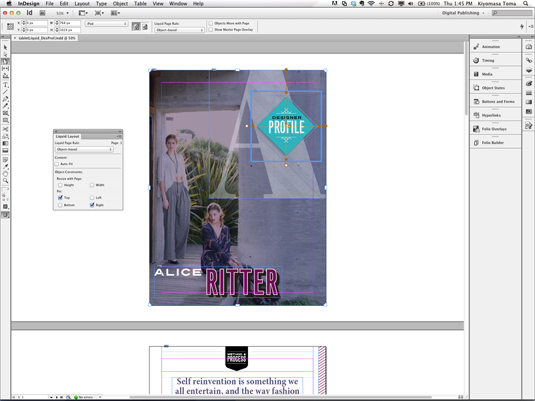 Platform: Mac, Windows
Price: £17.15/month as part of Adobe Creative Cloud
By including animations, video and object states, it's very easy to create a mock-up of a website or app in the form of an interactive PDF with InDesign. The software also includes the ability to create libraries of page elements, so you can create collections of various reusable interface graphics.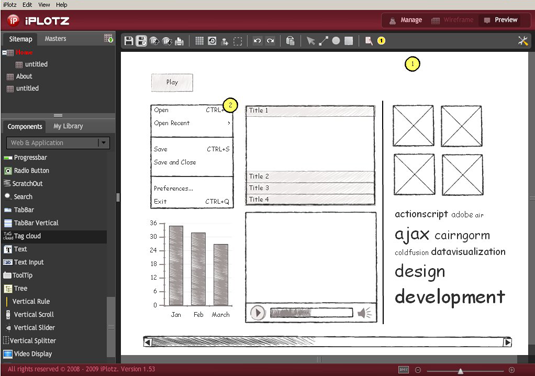 Platform: Web-based (Flash)
Price: Free-$79
Flash-base wireframing tool iPlotz allows you to make clickable wireframes with drag-and-drop components. Its main addition includes the ability to add tasks and notes for project managers and coders.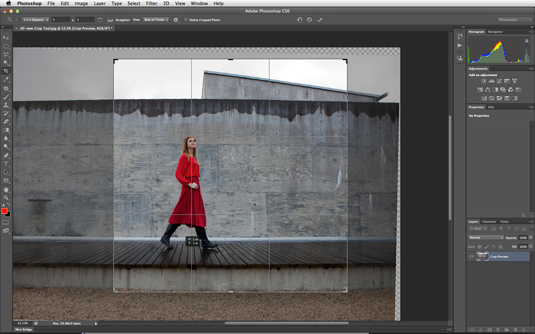 Platform: Mac, Windows
Price: £17.15/month as part of Adobe Creative Cloud
Photoshop doesn't offer libraries of interface elements, but for straight-forward, fast wireframing, it is a very easy choice for designers. Even for those not familiar with Adobe products, sketching out quick ideas, grouping various elements and layers affords a very quick process.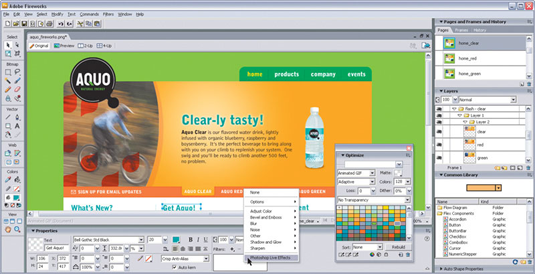 Platform: Mac, Windows
Price: $299/£238 (free trial)
Yup, you can still get Fireworks! Fireworks allows you to design wireframes and prototypes for web, as well as mobile and tablet apps. CSS including colours, fonts and corner radius can be extracted so styles implemented throughout the process can be duplicated in the final build. Various symbols and templates are also included for quick wireframing.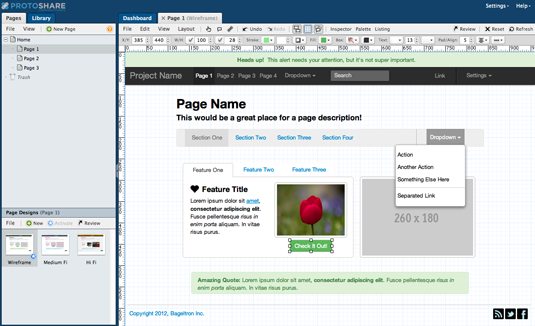 Platform: Web-based
Price: $290-$590
Protoshare is an online tool, with a focus on collaboration and sharing. It includes a library of drag-and-drop elements, a sitemap, and the ability to use custom css and insert your own elements. Due to the emphasis on online collaboration, unlike some other tools, it can't export as a PDF, however it is worth considering for its prototyping features.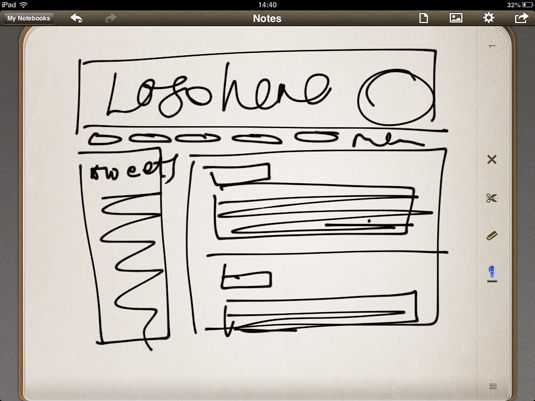 If you're working purely for iPad design, sketching out ideas directly within the device itself is the perfect way to ensure you're working to the right ratio and with well-sized active areas. Sketches and ideas can be easily saved out and sent to clients for approval.
Next page: 10 more wireframe tools…