The best website builder can make your dreams of having your own online presence come true. You don't need to know anything about coding: just choose a template, drag and drop in your own content, and you'll be ready to go. 
There are a lot of companies competing for your business in this tightly contested space. All this competition keeps prices generally low, and levels of customer service generally high. But with so many providers to choose from, how do you choose the best website builder for your needs?
Well, we've done the research, so you don't have to. Below, you'll find the eight best platforms for building a website today, and details of what each one offers and how much they charge. However, if you have absolutely no cash at all, then scroll to the end, where we've found you the three best free website builders. Oh, if you already have a website, and just need hosting for it, then be sure to check out our guide to the best web hosting too.
Today's best website builder platforms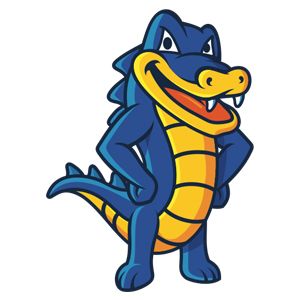 02. HostGator: Simple to use and great value
Want to get a basic site online quickly, at minimal cost? Hostgator is a great choice. With a drag-and-drop editor and 150 templates to choose from, you won't have any problem getting your website up and running; no experience required.View Deal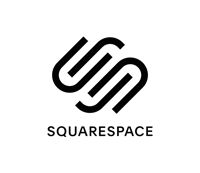 03. Squarespace: The best option for professionals
With a great reputation amongst professional creatives, including artists, photographers and animators, Squarespace puts the emphasis on beautifully designed templates. Plus it's also easy to use, and you can add an online store if you wish.View Deal
The best website builder services of 2021 in full
Creating your first website can be a pretty intimidating task. But Wix's drag and drop interface is very easy to use, even for someone who's in no way technically minded. And for that reason, it's our pick as the best website builder on the market right now.
All you need to do is select one of the templates, add your own content, and you're done. There are more than 500 of these, but they're neatly divided into categories and subdivided into design or industry type, so it's easy to find the right one for you.
How much does this service cost? Well, that depends on what you want. At the bottom end, there's actually a quite impressive free option, which allows you to create a website and make it live, forever. 
That said, you'll get limited bandwidth and storage space (500MB), which restricts the number of people who can access your site and the amount of content you can include respectively. Also note your URL will be Wix-branded (ie username.wixsite.com/siteaddress), and Wix ads will appear on your site. 
However, the paid plans are pretty cheap, so it doesn't cost much to upgrade and get a custom domain, remove the ads, boost your bandwidth and storage, and even add an online store if you have things to sell. In short, whether you just want to experiment with launching a website, have clearly defined professional plans, or are somewhere in between, Wix is a flexible web builder platform that adapts to suit your needs.
Want to get online fast, and don't really care what the site looks like, as long as it looks fairly decent and does the job? Then we'd recommend Hostgator. It's a hosting provider, but also offers very good web builder service, which it calls Gator. This includes a drag-and-drop editor, much like Wix's, and 150 templates to choose from. 
The system is very easy to use, although the features are a little more limited than some of the other web builders on our list. For example, if you're building a blog, you won't be able to schedule posts or allow visitors to add comments (other than via Facebook comments). That said, if you don't want to spend a lot of time building out your site, and are in hurry to get something live, that limited simplicity might be considered a good thing.
And although there's no free version, Gator offers very good value at low prices. For example, even on the $3.46 starter plan you'll get unlimited storage, which means you're able to include as many images and videos on your site as you like. And if you run into problems you'll be pleased to know that there's support available via live chat, email, or (unusually for this kind of service) on the phone, 24 hours a day, 365 days a year.
Squarespace is a web builder that's long been targeted at creative professionals, such as designers, artists and photographers. And the creative community have responded positively, mainly because they love its beautifully designed templates. 
Designed by professional creatives, for professional creatives, these feature lots of white space, allowing you to showcase your portfolio work elegantly, and quite simply no other website builder can match them. But Squarespace is not just about portfolios: it also has good tools for launching an online store or blog, and includes templates for other businesses, including health and beauty, media and entertainment, food, non-profits and more. 
None of Squarespace's templates are set in stone, either; in fact they are very customisable. The drag-and-drop web building interface is quite straightforward to use, with useful prompts wherever you hover your mouse. Admittedly the system is not quite as intuitive and easy as Wix's, but the templates are nicer looking, so it depends which is more important to you. Also note that Squarespace is a little more expensive than most web builders, and there's no free plan, although there is a 14-day free trial.
Are you very intimidated by the idea of building a website, even using a web builder? Then we'd recommend Jimdo. Because although it doesn't have as many features as other web builders on this list, its interface is exceedingly easy to grasp, and if you're happy with just a basic site then you'll get everything you need without the stress. 
There are other benefits to this simplicty too. For instance, depending on your overall internet speed, the interface works very quickly, and the website you create will generally loads quickly on the user's side too.
On the downside, there's no live chat or phone support, and unless you're on the costliest plan, you'll have to wait up to two days for an email response. On the whole, though, this is a great option for nervous beginners who just want to create something simple, and it even has a free plan. 
Dating back to the 1980s, 1&1 are true veterans when it comes to web hosting, and its web building platform, MyWebsite Now, is nicely established too. Both are very much geared to small businesses who need to get a website up and running quickly. There are 400 templates, which are focused on specific business types and can be searched by topic or keyword. 
We particularly like that there are many options for customising your site, but all these features are cleverly hidden inside popup boxes, which means the interface isn't cluttered and intimidating like on some other platforms. You'll also benefit from 24/7 phone support, with healthy response times. So while this service isn't super-cheap, it does on the whole offer excellent value.
So far we've focused on web builder platforms aimed at nervous newbies. But what if you've got a bit of experience, and are more interested in having fine control over the design of your website? Then we'd recommend Voog, especially if you're a web designer or developer. 
The platform was originally created by two heads of a digital agency, who were frustrated by having to build a content management system (CMS) for each separate website they built for clients. To solve this issue, they set out to create a universal CMS anyone could use to create websites. 
Voog is the result, and it's an excellent choice if you have a bit of web building knowledge and are seeking a high degree of customisation. The blogging editor is particularly powerful and feature-rich, and while there are a limited number of templates available, each one is very well designed. 
The main highlight of Voog, however, is its support for multiple languages. It takes just a few clicks to ensure your site is available in for example, English, French and German; this can be either be selected from the menu by your visitors, or the site can automatically change language based on their location. 
Weebly is similar to Wix in terms of platform and pricing, so choosing between them comes down to small details. For example, while Weebly's drag and drop interface is very easy to use like Wix's, it's not quite as feature-rich. That might be seen as a minus, or a plus because it means a smaller learning curve. However, at the end of the day there's not a lot in it. 
One thing that is, however distinctive about Weebly is that it lets you access free images. For most people setting up their first site, that's very helpful, as you often find your own smartphone shots aren't quite good enough quality when stretched across a homepage on an ultrawide monitor. Of course, there are other free stock photo sites you can use, but doing it through Weebly just makes everything simpler and easier. 
Weebly also offers a cheaper and better ecommerce plan than Wix's, and if you're a US resident, live chat and phone support (those outside the States have to rely on email). Best of all, you can export your site to another platform, by downloading it onto a zip file. However, do note that you can't continuously save different versions of your site online, as you can do with Wix.
The best online tools are often created in response to a specific problem, and Duda is a great example. Founded in 2009 by two coders who saw the impact the iPhone was going to have on web browsing, Duda was specifically designed to make websites perform as well on mobile as they do on desktop. Twelve years ago, that might have seemed novel; in 2021, it's essential.
This approach is baked into the DNA of Duda in numerous ways. For example, when you click on the thumbnail for a particular template, you can instantly preview how it looks on desktop, smartphone, and tablet. You get the same viewing options once you start building your site as well. 
On the whole, Duda is a slick, quick and responsive way to build a cross-platform website. We especially like how you can duplicate a site you've created, or save it as a template. This would be particularly useful for commercial designers building multiple minisites for a brand, for example.
The best free website builders
Are you a student, artist or someone working for a non-profit organisation? Then you can apply for a free account with IM Creator. You have to provide written proof, and explain why you need a website, but the reward will be well worth the effort. Because unlike free plans with commercial web builders, you'll also get unlimited hosting, no ads, and online shopping features.
IM Creator offers a massive range of website templates in categories ranging from sports and medicine to business and academics. Use one of them to build your website, or start off with a blank page and create your own design; it's your call. Admittedly, IM Creator is not as user-friendly and easy-to use as, say, Wix or Hostgator. But if you qualify for a free account, that's a compromise most people would be willing to make.
WordPress.org is an open source software that's been around for decades, enabling generations of people to build websites for free. It should not be confused with WordPress.com, which is a paid-for service.
Note that WordPress.org provides the software alone: you'll still have to paid for a domain name and web hosting separately. And nor is that software particularly easy to use: you'll have to wade through a lot of documentation, and battle a steep learning curve, to build your site.
On the upside, though, you'll have ultimate control on how your website looks and feels, and even if you use templates you can customise them to your heart's content. Plus you'll find a ton of help and support online as you learn to use the system: check out our guide to the best WordPress tutorials for more on that.  
Joomla! is another variety of open source software that you can use to build your own website for free. And unlike WordPress, if you build your site via launch.joomla.org, you can even get free hosting, and a free domain ending in joomla.com. Choosing this option means you don't have to download any software either.
Like WordPress, there's a big learning curve, but you will be able to customise your website to your heart's content. Joomla! isn't quite as popular as WordPress, though, so there'll be fewer articles and people to support your training in numeric terms. But Joomla! fans will argue that smaller numbers are made up for by the passion, enthusiasm and friendliness surrounding this niche community.
Related articles: