Picking the best graphics cards for video editing is becoming trickier, as Nvidia and AMD continue to up their game, and Intel gets in on the action too.
But that's where we come in. We've drawn on our vast experience of reviewing graphics cards to compile a list of the best: from premium to budget, underrated to solid and reliable. You'll also find that a lot of the best graphics cards for video are great for gaming and everyday use too (if those are your prime interests, also see our more general list of best graphics cards).
Note that any card you're considering will need to play nice with the video editing software you intend to use. For example, Blackmagic Design's DaVinci Resolve is an excellent example of an NLE (non-linear editing system) that can work with a wide variety of GPUs, yet for Final Cut Pro users on the Mac, the only video card upgrade path is with AMD graphics cards. If you need a graphics card for more general use, .
Best graphics cards for video editing: quick guide
Why you can trust Creative Bloq Our expert reviewers spend hours testing and comparing products and services so you can choose the best for you. Find out more about how we test.
Nvidia GeForce RTX 4070 Ti
Best graphics card for video editing for most people
Nvidia's RTX 4070 Ti is our top pick for the best graphics card for video editing for most people given its mid-range brilliance, and its price-to-performance balance. You get some sheer grunt, Nvidia features, and it doesn't break the bank.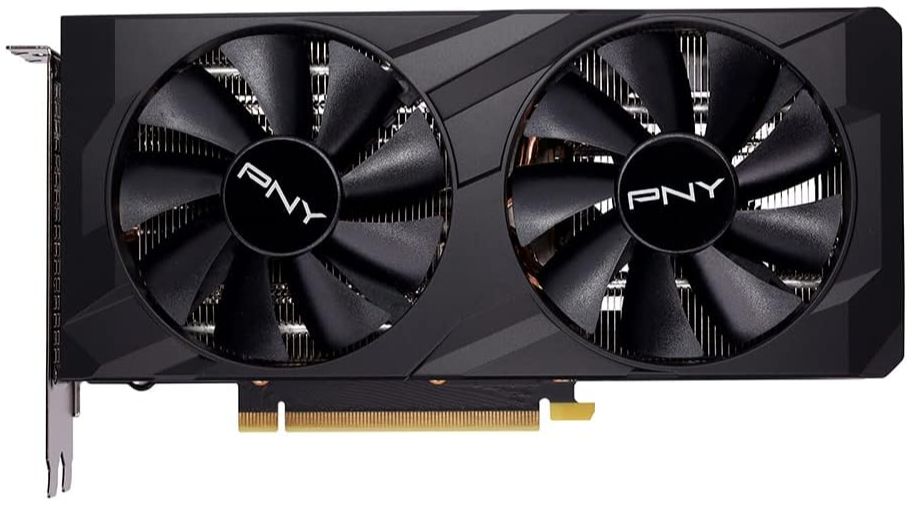 Best budget graphics card for video editing
The RTX 3050 is our pick for the best budget graphics card for video editing to its value-busting price tag, of course, but the fact that it's a solid performer that will give you great results, particularly in 1080p video work - and gets you all the Nvidia 30-series features too.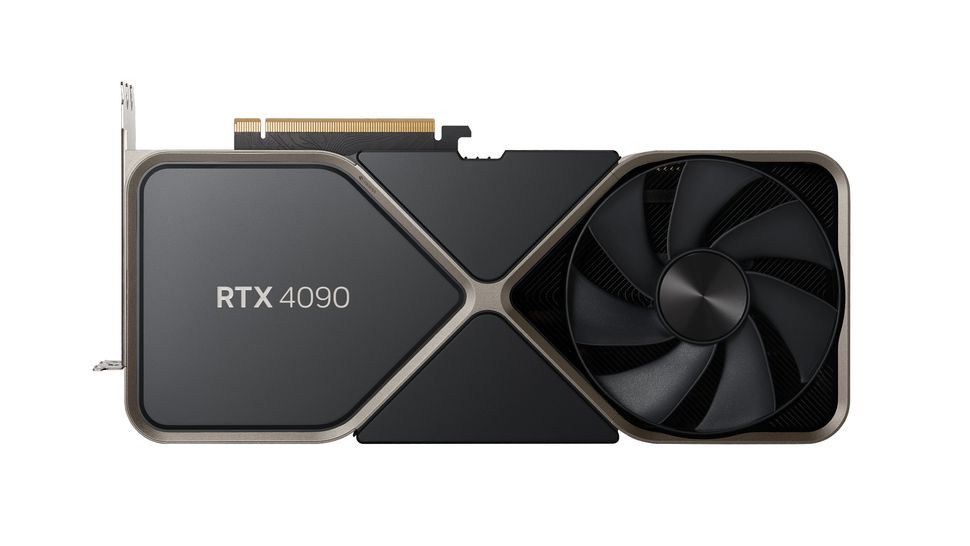 Best premium graphics card for video editing
If you have the budget, the RTX 4090 is simply the best mainstream graphics card for video editing. It's got incredible power that'll slice through any demanding video task (including 8K) and will future-proof you for years too. Truly beastly - but it will set you back.
Best graphics cards for video editing 2023
Best graphics card for most video editors
The card that's our overall pick for best GPU is also the graphics card for video editing we'd recommend for most people. This is because it is a card from the most recent generation, is readily available, and nicely balances beefy power with mid-range value. It sits in the middle of Nvidia's latest pack and won't cost an arm and a leg to purchase while gaining you all the benefits and extras that come with Nvidia's latest cards.
As well as being great for gaming, its 12GB of GDDR6X memory, punchy clock speed, and nearly-8,000 CUDA core make enable it to chew through video editing, production, and 3D rendering - and will be more than capable (though not the absolute best) at 4K too. You'll get the most out of the card if your PC also has newer components in other key areas (CPU, RAM, et al) but the good news is that the 4070 Ti's power consumption and demand stands at 285w - firmly under the 300w mark.
If you've already got a mid-to-high 30-series card from Nvidia, or the equivalent from AMD, then this might not be quite worth the upgrade for you yet, but if you going from something older - or from zero - and with prices likely to drop a little over the course of 2023, the 4070 Ti is a great pick for a graphics card for video editing.
Best budget graphics card for video editing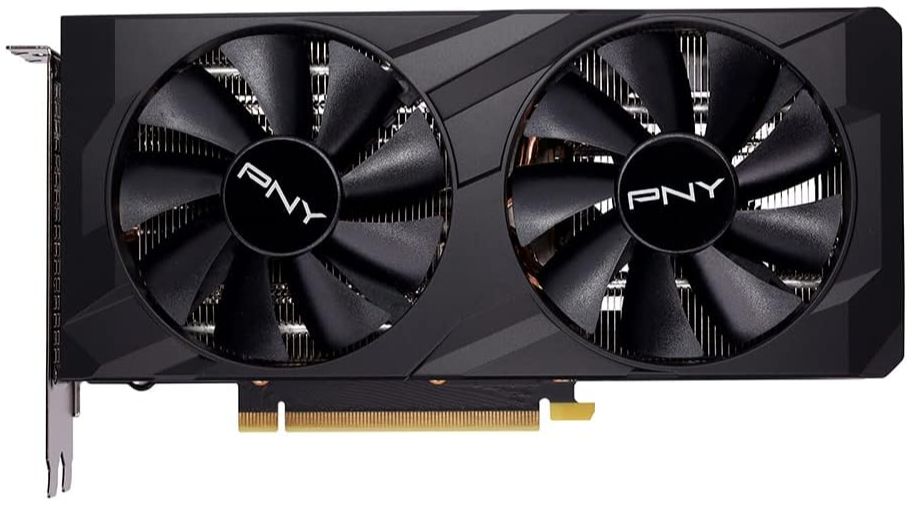 We know it's from the last generation of cards, but if you're on a budget and looking for the best graphics card for video editing when the cash is tight, then the Nvidia GeForce RTX 3050 is a brilliant candidate. And even though it is from the 30-series, it was one of the very last to come from that lineup so is only about 18 months old at the time of writing, and also is yet to be replaced by a 4050 or similar - yet (this could well happen imminently, but the 3050 will still hold its own value-wise).
Anyway, aside from its lean price tag, it's got some chops to it too which means it'll crunch through most low-to-mid video editing demands; its 8GB GDDR6 VRAM, 224GB/s bandwidth, and 2,560 CUDA cores will see to that. Throw in a boosted clock speed of 1,780MHz and a power total of 130W, and a fulsome budget video editing GPU is formed. You'll likely want to keep the 3050 in the 1080p, Full HD video resolution zone to get the best out of it too, but it will be very comfortable at that level and not let you down.
While we were tempted to go for something even more budget, like the GTX 1650 cards (or 1660 if you can find them), the reality is that the RTX 3050 doesn't come in that much more expensive than the 16s, and also offers far more in terms of up-to-date features and Nvidia-specific bonuses.
Best premium graphics card for video editing
If you're looking for a GPU for anything, let alone video editing, and have a really healthy, borderline money-no-object budget, then the RTX 4090 is quite likely to be the answer. But the fact is that the 4090 really is the best premium graphics card for video editing, and a lot of that comes from the sheer power on offer - which is a lot. Wild, even.
Under the hood, the 24GB of video memory, 2.5GHz boost clock speed, and more than 16,000 CUDA cores drive that beastly performance, and it will chew through any high-demanding video edit you can throw at it as a result, including working with 8K material. Yes, it will demand a PC that has enough space (literally) to accommodate it and the 'right' corresponding components to ensure you get the best out of it - and to keep it quiet and cool, and sufficiently powered! - but at the premium end of the market, there's nothing better on the consumer market for video editors.
If you go with the 4090 as your next video-editing card you'll also future-proof yourself for some time given its capabilities in 4K and 8K (as well as the sheer power it offers), so there's a solid argument to say that it's a wise, long-term investment too.
Best AMD graphics card for most video editors
There may be a temptation to chase the latest on the Team Red side of things when looking for the best AMD graphics card for video editing but we think the last-gen RX 6900XT is still a very worthy contender - especially as time has passed and its price tag has dropped. The value-to-performance AMD offering available with the RX 6900XT is excellent now in 2023.
Using broad brush strokes, in recent years, and for pure power, AMD has closed in on – and in some cases exceeded – Nvidia in its primary goal of gaming benchmarks. Where that leaves the RX cards for video editors is still up for debate. However, AMD is bringing some exciting new technologies to market, especially when the RX series of cards are paired with the latest AMD Ryzen CPUs. Namely 'Smart Access Memory', which allows the CPU and GPU to maximise the bandwidth between them, resulting in a potentially substantial performance gain.
Also, importantly for video editors, AMD cards can work with Intel Macs via an external GPU box, which makes a card like the RX 6900XT a potentially great investment for multi-OS workplaces. As a once-flagship card for a reasonable price, the AMD RX 6900XT could still be a future-proofing bargain. And if it's still a bit dear for you, consider its slightly smaller sibling, the RX 6800XT.
Best value graphics professional card for video editing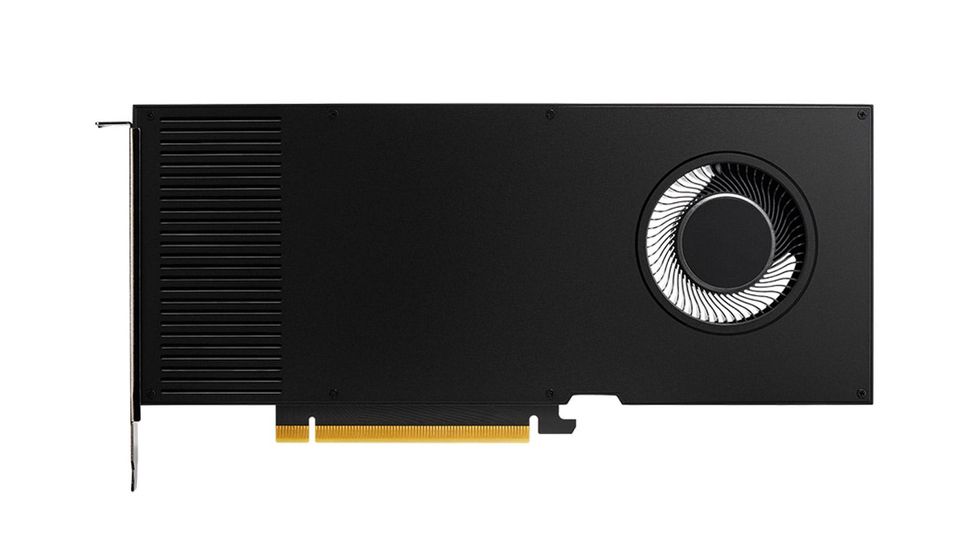 We are recommending the A4000 as the best professional graphics card for video editing here, with an eye firmly on value. The A5000 is a wonderful professional card and could do well at video editing work, for sure, but it's comparably-massive price tag means that for all but a select few, the A4000 will be the better buy.
The A4000 is a lean, mean pro-grade card and will be perfect for anyone with a matching, lean rig - literally: its slimline design means it'll fit into a wider range of small and medium cases.
Power and performance-wise, the graphics card boasts excellent performance in design applications from 3D rendering to photo and video editing, with its 16GB of memory, and 6,144 CUDA cores seeing off any tasks thrown its way. A great bonus with the A4000 is that OpenCL and CUDA applications in particular will run like absolute treats with the card's Ampere architecture. As a result, this can often set the RTX A4000 apart when focusing on those creative specific tasks such as video editing at higher resolutions, too) and when working with creative software, plug-ins, and filters.
Best AMD graphics card for video editing pros
If you want to go for something AMD-shaped but are also committed to getting something professional then the W6800 is the graphics card for video editing to invest in. Not only offering a direct and general 'Team Red alternative' to the RTX A4000 above but offering something close to just, flat-out the best professional card for video editing money can buy (save only for the A6000 from Nvidia, perhaps).
In terms of caveats that aren't the price tag, the card is quite power-thirsty, and there is only Mini DisplayPorts present which may irk some users a little - but then again the audience for this card is one that will likely expect that from such a pro-grade card. But if you're looking for something of this range that has the 'normal' Display Port inputs then you could consider the W6600 variant which sits in the middle of the range.
All in all though this is a monstrous professional graphics card for video editing; and if you do other creative work, professionally, alongside video work, then it'd be hard to look past the Pro W6800 as a high-grade option.
Best Apple graphics card for video editing
Now bear with us on this one, but, the fact is that if you don't have a way to integrate a dedicated graphics card, through an eGPU for example, into an existing setup, then those in the Apple ecosystem may well want to consider the latest Mac Mini and what it can offer you by default.
Simply, the fact of the matter is that the new Apple architecture that arrived with the M1 and has continued with the M2 combines all the elements of a computer into a single chip which has taken the computer industry by storm. Easily outperforming more powerful Macs (and PCs) in a variety of video workflows, offering several times the performance for GPU-related tasks, while using a fraction of the power.
When embedded in a Mac Mini, for Final Cut Pro and DaVinci Resolve users, the new M2-powered Mac mini (or even the M1-powered Mac mini, still) could be a better investment than a new discrete GPU or external GPU setup for editors for a similar price. The Mac Mini is an excellent GPU for video users that just happens to come with a Mac preinstalled - and if you need more then you can always consider the Pro or Max variants to take things up a notch.
How to choose a graphics card for video editing
There are a few key factors to consider when choosing a graphics card for video editing. The first is the amount of VRAM, aka video memory: this determined how much memory your graphics card has access to. The more VRAM you have, the more complex videos you can edit. For basic 1080p video editing, 6GB of VRAM is a good starting point. For 4K video editing, you'll want at least 8GB of VRAM. And for 8K video editing, you'll need at least 16GB of VRAM.
Another thing to think about is the GPU core clock speed; the speed at which your graphics card's processor operates. A higher core clock speed will generally mean faster performance. Then there's GPU architecture: the design of your graphics card's processor. Different architectures have different strengths and weaknesses. For example, NVIDIA GeForce RTX graphics cards are good at ray tracing and AI-powered effects, while AMD Radeon RX graphics cards are often more affordable.
Consider, too, cooling: graphics cards can generate a lot of heat, so it's important to choose a card with adequate cooling. And of course, you need to check your video editing software to make sure it's compatible with the specific card.
FAQs
What kind of graphics card is good for video editing?
There are several ways of looking at this question, but the answer will always be one of the best graphics cards for video editing, and those are on our list right here. There are plenty of factors to consider, however: price, performance levels, software compatibility, size, consumer or professional. Thinking about each of these will help you refine your search and whittle your choices down until you get to the best graphics card for video editing for you. For us, the best all-around pick that'll serve almost everyone well is the Nvidia RTX 4070 Ti.
Does a graphics card make a difference for video editing?
Yes! But with a small caveat. Generally speaking, absolutely: if you want to do the best video editing job possible, you'll want a dedicated contender for the best graphics card for video editing. That means getting something like those off our list right here that are dedicated GPUs that can take all the strain of video editing work. The only other thing to consider nowadays is actually the Apple M2 (and M1) chips. These are chips so capable that the integrated GPU and default graphical power that the single chip offers is such that this might be enough for most folks without actually needing 'a' graphics card.
And you'll need a top graphics card for editing videos as higher resolution and framerate video content is more popular and commonplace than ever. Even most cameraphones can shoot 4K 60fps content, for example, while professional cameras shooting high-quality stuff and using RAW codecs will demand some beef from the machine processing and working on it. Therefore getting the right graphics card that can handle the demanding workload, while also hitting your budget, is as important as ever.
How much VRAM do I need for video editing?
The amount of VRAM you need will depend on the resolution of your video files and the complexity of your edits. For 1080p video editing, 6GB of VRAM is a good starting point.
For 4K video editing, you'll want at least 8GB of VRAM. However, if you are planning on doing more complex edits, such as using color correction, motion graphics, and visual effects, you will want at least 12GB of VRAM. If you are working with RAW 4K footage or editing multiple 4K streams at the same time, you may want to consider a graphics card with 16GB or more of VRAM.
For 8K video editing, you will need at least 16GB of VRAM. If you plan on doing any colour correction, motion graphics, or visual effects work, you may want to consider a graphics card with 24GB or even 32GB of VRAM.