Do your new PlayStation 5 justice by investing in the best monitors for PS5. If you've somehow managed to get hold of Sony's elusive latest console – or are on the hunt for one – then you also need an excellent monitor designed to showcase its prowess.
Sony's highly-coveted console touts a whole lot of power, which makes it faster and snappier than its predecessor while delivering gorgeously detailed visuals. Better yet, it boasts a treasure trove of next-generation capabilities like 4K gaming at 120Hz refresh rate and HDR support. And, only the best monitors for PS5 can truly showcase all that prowess, making one essential to any PS5 setup.
So, what makes a gaming monitor ideal for PS5 gaming? Ideally, you'll want ultra HD resolution with fast refresh rates and HDR capabilities. And, for that, you're looking for a monitor with at least one HDMI 2.1 port, which is key to that 4K at 120Hz gaming experience.
Of course, not all of us can afford a 4K display, although with money-saving Black Friday monitor deals coming in thick and fast, as Black Friday and Cyber Monday approach, you might be able to find a deal you can't resist. If you're on a budget, a 1080p/60Hz display or something with HDMI 2.0 should also be compatible. Just be aware that you won't be getting that 4K/120Hz gaming goodness.
Whichever one you need, we've found the best monitors for PS5 and put them on this list for you to peruse. With the help of our price comparison tool, we'll get you gaming without blowing your budget.
If you haven't yet managed to get hold of the console itself, our PS5 restock guide will help steer you to the best places to find a Playstation 5. And if you're more of an Xbox fan, see our best monitors for Xbox Series X guide. Also see our best games consoles, best 4K monitors and best curved monitors guides for more options.
The best monitors for PS5 in 2021
The Gigabyte AORUS FV43U has all the necessary ingredients to be the best monitor for PS5 overall. Its whopping 43-inch panel boasts super-detailed ultra HD resolution, a 120Hz refresh rate, and two HDMI 2.1 ports. This delivers smooth, high-res goodness, perfect for getting the best from the Playstation 5. And there's a whole lot more besides for truly epic PS5 gaming sessions. It offers 750 nits of brightness, and VESA-certified DisplayHDR 1000 means great dynamic range and no more struggling through dangerous, dark corners, not seeing what lurks inside.
On top of that, if you want to save on getting proper speakers, the two 12W speakers that come built-in sound great and a more than enough to get by with. Add in some sleek LED backlighting, and you've got a perfect package for the PS5. Just bear in mind that this isn't a monitor for those on a budget or for those with a small space available. If you want to use this for PS5 gaming on a desk, you'll need plenty of space on that desk.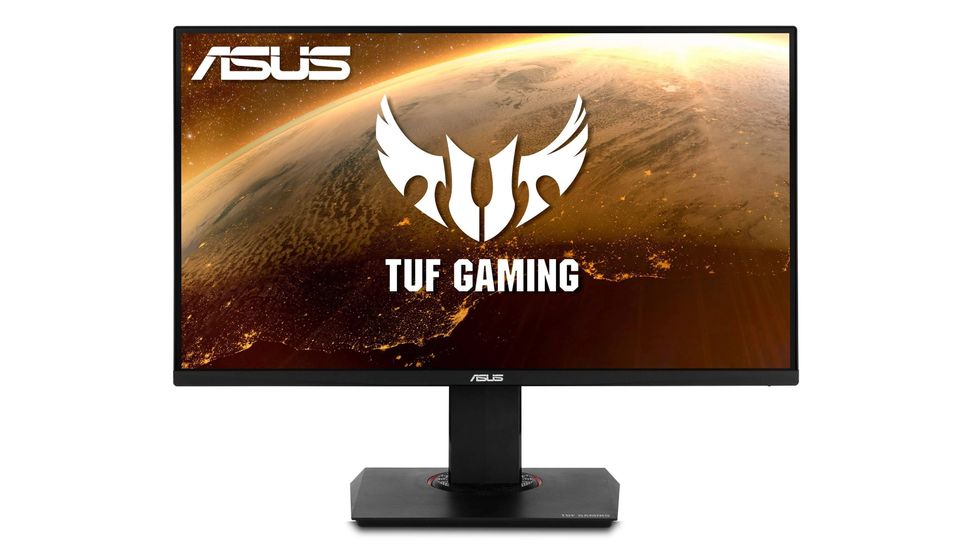 If you're looking for 4K resolution and fantastic image quality at a more economical price, the Asus TUF Gaming VG289Q is a strong choice for the PS5. Asus makes a range of great gaming devices, and this monitor is no exception. It has a stylish design, excellent build quality, and, most importantly, PS5 games look superb. It's more economical than many competing options, but at 28-inches it's not too measly when it comes to size. The screen offers good colour gamut support too, making it a decent choice for digital creatives who want a good monitor for a range of uses without taking up much space.
Sadly, while you might be able to take advantage of its ultra HD resolution, you won't be able to enjoy that at a 120Hz refresh rate. Not only does this monitor top out at 60Hz, but it only has HDMI 2.0, which means 4K at 120Hz gaming isn't a possibility here. However, if it's affordable 4K gaming you're after, then this is the best budget monitor for the PS5.
If our number 1 pick is a little too big for your taste (or setup), but you still want 120Hz gaming, then the Samsung Odyssey G70A is a brilliant, fantastic-looking alternative. It delivers the same ultra HD resolution, 120Hz refresh rate gaming action via HDR 2.1 as the Gigabyte AORUS FV43U, but on a much smaller – and much more affordable panel and chassis. That saves you some precious desk space, and cash too.
With a 1ms response time and 300-nit brightness, this is clearly one of the best monitors for PS5 at this price point. Of course, some sacrifices have to be made at this price, and this G7 only offers HDR 400. That's still pretty impressive, but it's still child's play next to something like DisplayHDR 1000. It does, however, make for a more affordable PS5 monitor that doesn't skimp on quality.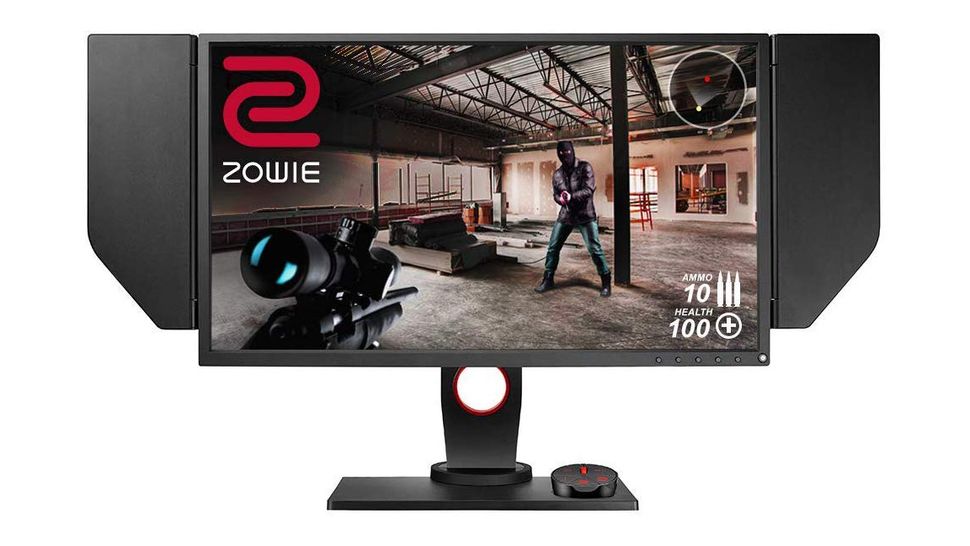 The PS5 is billed as a 4K console, or even an 8K console in the future, but you still might not want to rule out a 1080p screen. Some early PS5 games, such as Spider-Man: Miles Morales, allow players to switch between modes that cut back on graphical trappings such as high resolution and advanced ray tracing lighting effects to get silky-smooth frame rates at 4K. However, at 1080p, you don't need to make that compromise – you can have ray tracing on and other stunning visuals and game at 60fps.
The BenQ Zowie XL2540 is designed for professional gamers, so it boasts a rapid 240Hz refresh rate and 1ms response time, plus it's compatible with both FreeSync and G-Sync. Accurate colour reproduction means that it's also a solid monitor for creative work, although, at 24 inches, some may find it to be a little on the small side.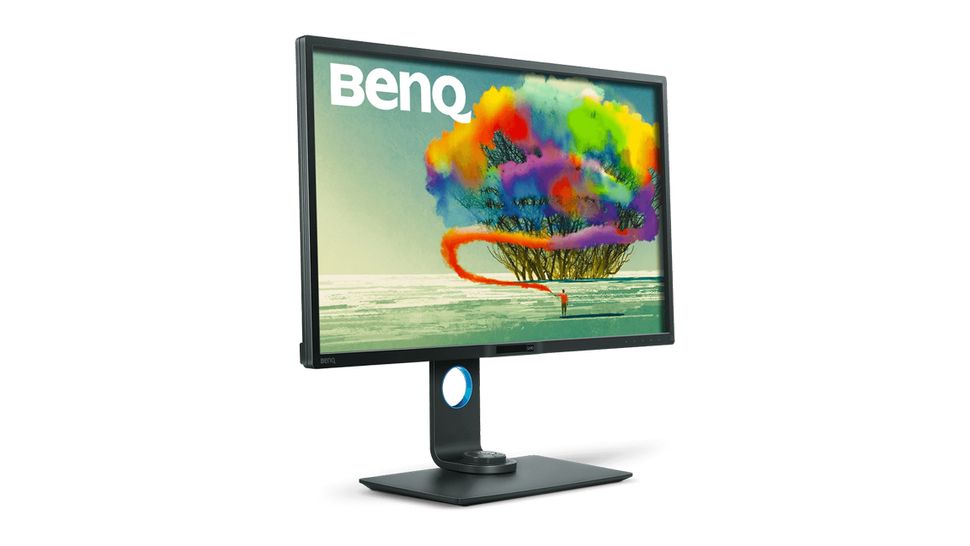 Many of the best monitors for PS5 are specifically designed as gaming monitors first and foremost. The BenQ PD3200U is different in that it's designed with professional creatives in mind. It just happens that it also does a fantastic job for playing PS5 games. It offers 4K resolution, and at 32-inches, it's plenty big enough to enjoy playing games without the screen dominating a room.
Every monitor is professionally calibrated by BenQ, which should mean that it looks superb as soon as you get it out of the box. The price is fairly affordable too. You're sacrificing gaming at 120Hz, but if you're not too picky, you'll love gaming on this. If you want a screen to work on as well as play on, this may be the best PS5 monitor for you.
4K at 120Hz is the dream when it comes to PS5 gaming, which is why something like the Gigabyte M32U is a godsend. It's a relatively affordable entry to that 4K at 120Hz experience so you can really see what this new generation console is made of without shelling out a bunch of cash. More than that though, it's got two HDMI 2.1 ports, 350 nits of brightness, and 90% DCI-P3 and 123% sRGB colour support in its 31.5-inch panel that's the perfect size for both up-close and sit far back gaming – certainly more than enough for the average PS5 gamer.
There is VESA DisplayHDR 400 as well. While that might not be enough for the more discerning gamers, it's certainly enough for getting back some of the lost details, helping you to see enemies better in dark and bright scenes. Can you get these features on a cheaper display? Sure, if you're willing to sacrifice that sharp ultra HD resolution. If not, this is one of the best PS5 monitors out there that won't break the bank.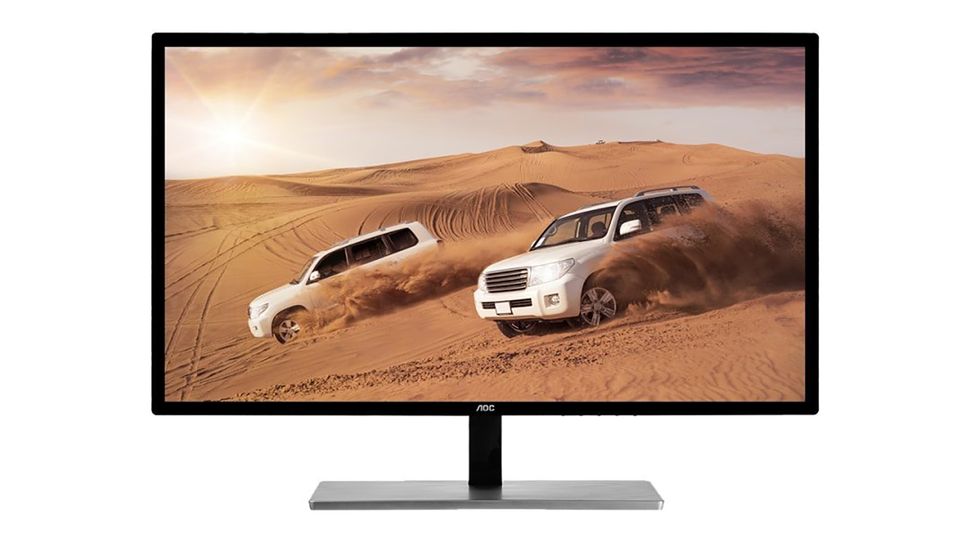 We've already highlighted the Asus TUF Gaming VG289Q as the best economical monitor for PS5, but if you're on a still tighter budget, the AOC U2879VF is worth considering. It's the cheapest monitor on this list, but that doesn't mean it skimps on features. There's no 120Hz gameplay, but a 1ms response time and 60Hz refresh rate should still offer smooth play even during intense action scenes. The image quality is certainly not the best, but it's very respectable for the price, making this a sound choice for anyone looking for a cheaper monitor for the PS5.
Related articles: