We've put together the best monitors for PS5 users in mind. As Sony's latest games console boasts stunning 4K graphics, and room for games to get faster and more detailed than ever before, you'll need a monitor that's up to the job.
There's no need to invest in a new TV since the Playstation 5 works brilliantly with many gaming monitors. All of the screens in this roundup have displays that are compatible with the new console. Many also make use of the PS5's 4K capabilities and HDR (High Dynamic Range) support.
The screens on this page are also fast and responsive, which means there's no noticeable lag or delay when you're playing the PS5 on them. They also have the necessary HDMI port to connect to the PS5's single video output.
If you haven't yet bought the console itself, check our PS5 restock guide for the best places to buy a Playstation 5 right now. If you're more of an Xbox fan, see our best monitors for Xbox Series X guide, or our best games consoles, best 4K monitors and best curved monitors general guides for more options. Meanwhile, read on for our guide to the best monitors for PS5 on the market in 2021.
The best monitors for PS5 available now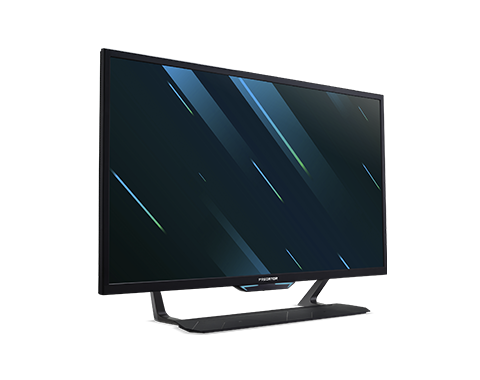 Our top pick of the best monitors for PS5 is the Acer Predator CG7. This generously sized gaming monitor proves that connecting your PS5 to a monitor doesn't mean having to make do with a small screen. Measuring 43-inches, the screen's big for a monitor but won't occupy the best part of a wall like some TVs. That makes it a perfect choice if you want to enjoy your PS5's graphics without needing to find the space (or the cash) for a 65-inch giant.
The monitor boasts outstanding specs with 4K resolution and a huge 4000:1 contrast ratio. With a 1ms response time and 120Hz refresh rate, it's also incredibly fast and responsive. On top of that, when you're not gaming, this is a great monitor for working on too. It comes with some useful extras, including a remote control, RGB lighting and even places to stow your PS5 Dualsense controllers.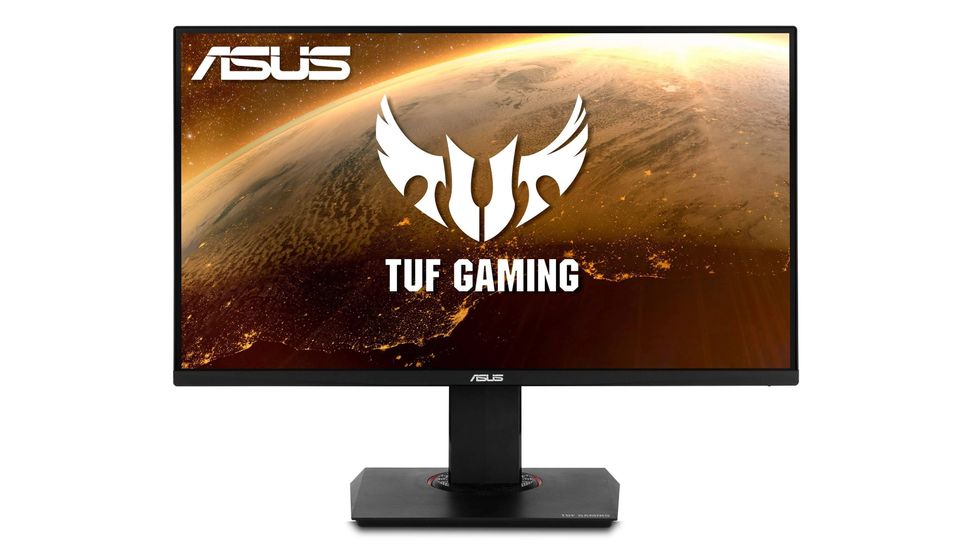 If you're looking for 4K resolution and fantastic image quality without breaking the bank, then the Asus TUF Gaming VG289Q is a strong choice to pair with the PS5.
Asus makes some great gaming devices, and this monitor is no exception. It has a stylish design, excellent build quality, and, most importantly, it makes PS5 games look superb. It's more economical than many competing options, and at 28-inches it's not too measly when it comes to size. The screen offers good colour gamut support too, making it a decent choice for digital creatives who want a good monitor they can use with the PS5 without taking up much space.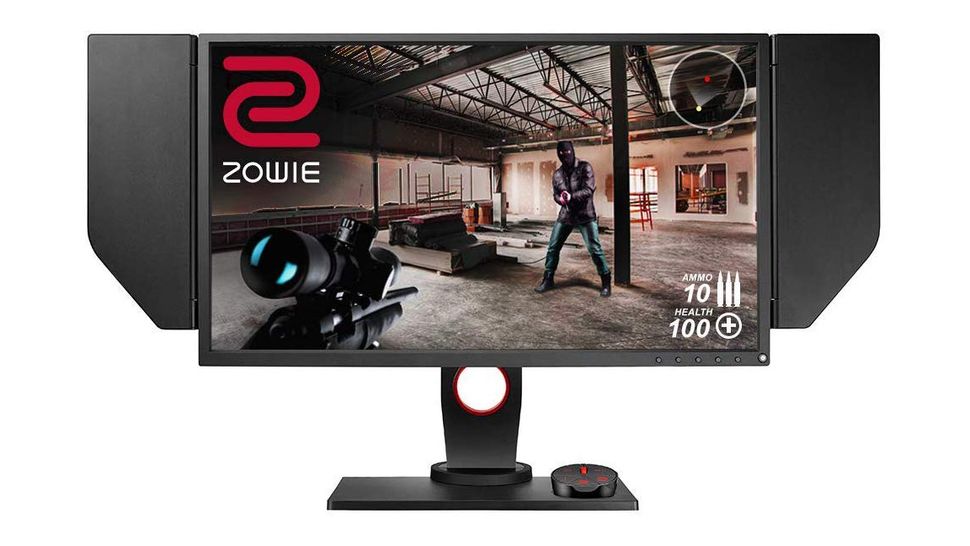 Sony is pitching the PS5 as a 4K console, or even 8K in the future, but you might not want to rule out a 1080p screen. Some early PS5 games, such as Spider-Man: Miles Morales, allow players to switch between modes that cut back on graphical trappings such as high resolution and advanced ray tracing lighting effects to get silky-smooth frame rates at 4K. However, at 1080p, you don't need to make that compromise – you can have ray tracing on and other stunning visuals and game at 60fps.
The BenQ Zowie XL2540 is designed for professional gamers, so it boasts a rapid 240Hz refresh rate and 1ms response time, plus it's compatible with both FreeSync and G-Sync. Accurate colour reproduction means that it's also a solid monitor for creative work, although, measuring 24 inches, some may find it a little on the small side.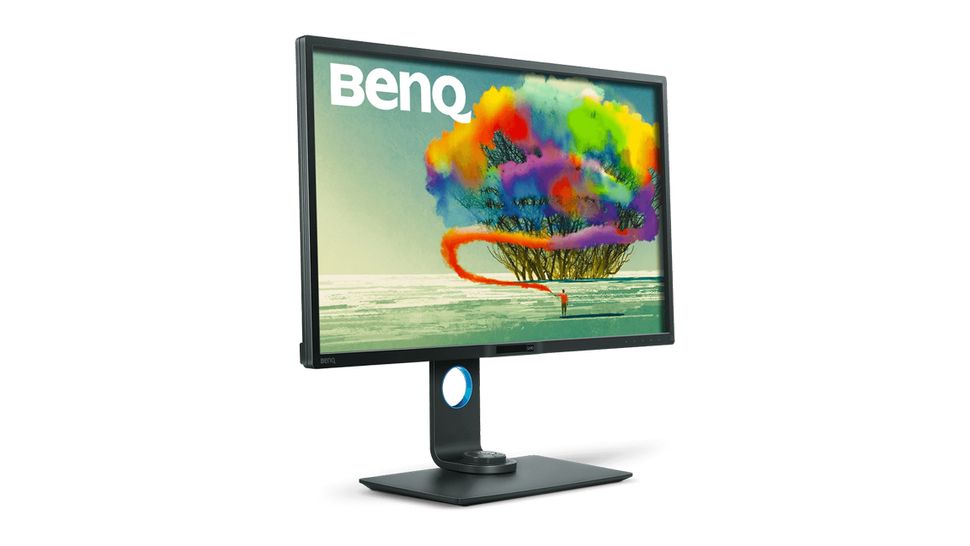 While many of the best PS5 monitors are primarily gaming monitors, the BenQ PD3200U is a monitor designed for professional creatives. It just happens that it also does an outstanding job when it comes to playing PS5 games. The monitor boasts 4K resolution, and at 32-inches, it's big enough to enjoy playing games on without it dominating a room.
If you want a screen to work on as well as play on, this is a strong choice. Each monitor is professionally calibrated by BenQ, which should guarantee that it looks superb as soon as you take it out of the box. It also has a relatively affordable price tag.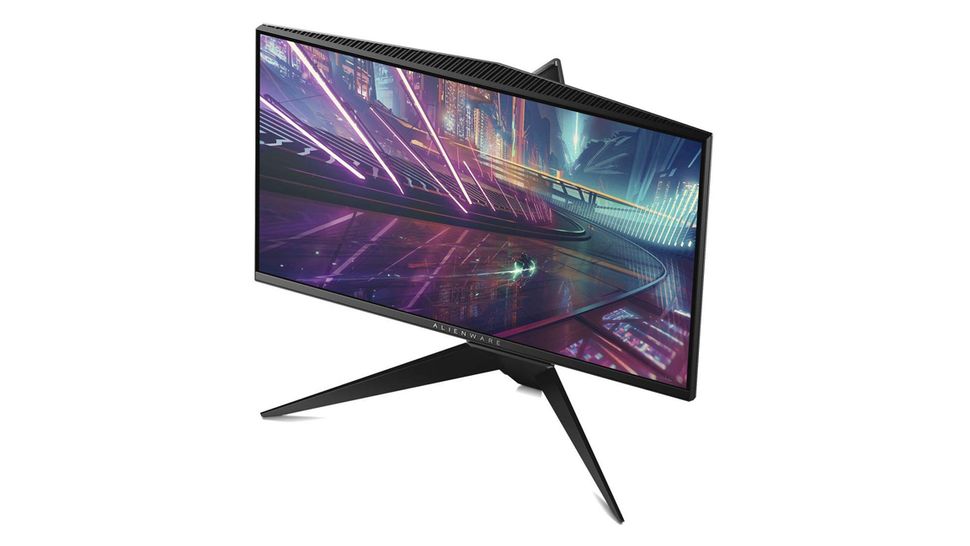 Another superb high-end 1080p monitor that works well paired with the PS5 is the Alienware AW2518H. It combines super-fast 120Hz refresh rates with a response time of just 1ms, making PS5 games feel fast and responsive. It's not 4K, but as mentioned earlier, 1080p resolution still offers brilliant image quality, and in some games it allows you to increase graphical effects without cutting the frame rate.
Alienware is known for making gorgeous products, and this model is no exception, offering an all-round outstanding design.
The Predator X25 may look like much of the competition, but looks are deceiving. A glance at the specs, and a play of your favourite games, will quickly (and we mean quickly) get you up to speed with what you're dealing with.
This 25-inch monitor boasts an insane 360hz, and speed is definitely king here. The resolution is just 1080p, and though that spec may not be for users that want to make the most of the PS5's 4K potential, it's because the Acer Predator is all about smooth, lag-free speed above all else. The lower Full HD means less pixels to render and therefore super fast and smooth gaming.
And so the X25 is really aimed at competitive online multiplayer gaming, like Fortnight or Warzone. Though that's not to mean that Acer have forgotten about the looks. The X25 has an IPS panel, which provides good viewing angles, colours and contrast that really pop, and of course, a faster response time.
This is a gamer monitor that will undoubtedly pass the test of time – there are currently not that many games that will benefit from its 360hz, and the truth is, most gamers out there can easily 'make do' with a 164hz or 240hz monitor. But if you take your online gaming seriously, and don't want to have to upgrade your monitor anytime soon, this is a fantastic option.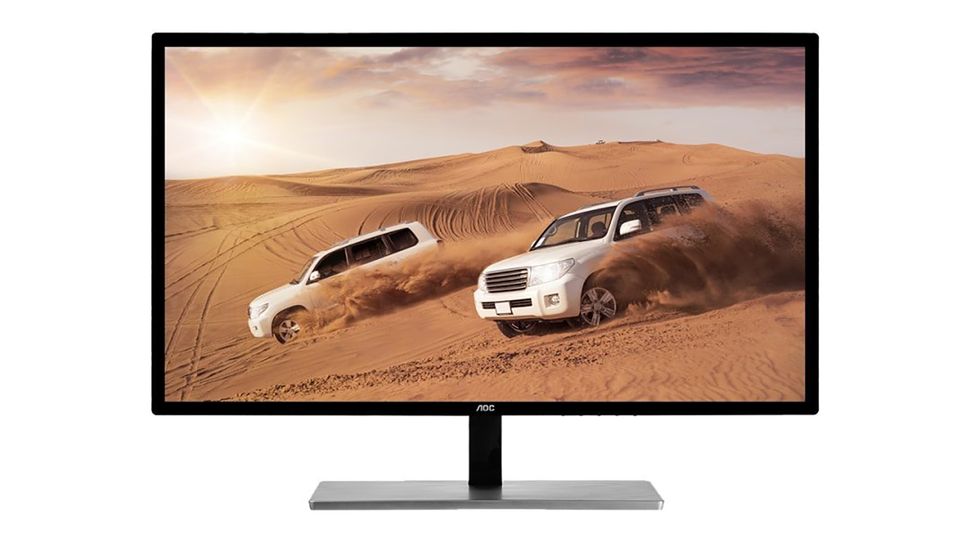 If you're after a budget monitor for the PS5, then the AOC U2879VF does the job. It's one of the cheapest monitors in our guide, but that doesn't mean that it skimps on features. Its 1ms response time and 144Hz refresh rate offer smooth play even during intense action scenes.
The image quality is by no means the highest of the monitors in this roundup, but it's very respectable for the price, making this a sound choice for anyone looking for a cheaper monitor for the PS5.
Related articles: