The best alternatives for MacBook Pro are a great option for those who love the style of a MacBook but prefer using Windows. Apple's laptops are sought after by creatives, but their high price tag and MacOS can put off some. That's where this list comes in: we've compiled a wide range of alternatives for MacBook Pro that run Windows, have similar functionality to Apple products and include varying price points for those on a tighter budget.
Those who eschew Windows and MacOS might want to check out our best Chromebooks list instead, while if you need a machine that can handle a lot of footage, see our best laptops for video editing guide.
The best alternatives for MacBook Pro
Why you can trust Creative Bloq Our expert reviewers spend hours testing and comparing products and services so you can choose the best for you. Find out more about how we test.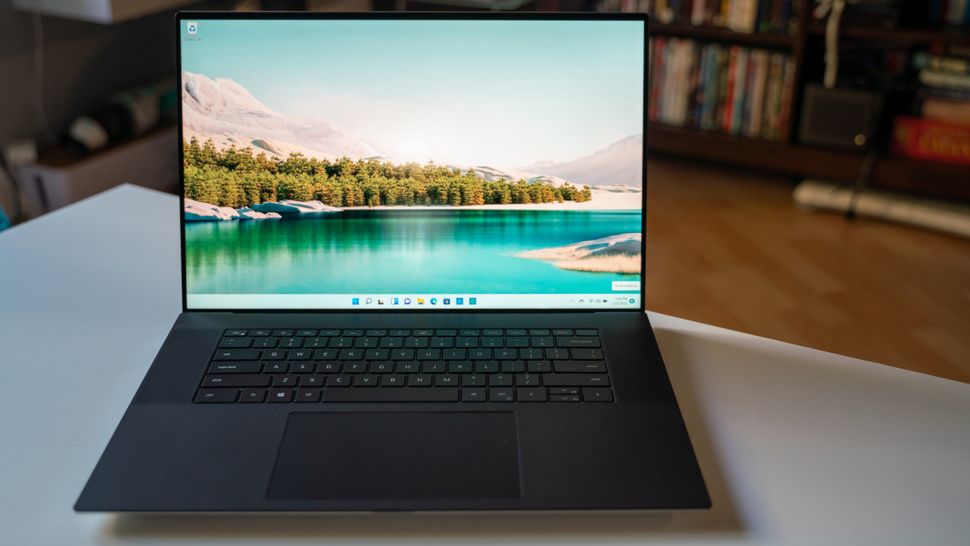 In our view, the Dell XPS 17 is one of the best alternatives for the MacBook Pro. It's got power, thanks to its Tiger Lake chips and NVIDIA RTX 3050 graphics, and it's got the looks too, with a a thin and light design that will make even the biggest Apple fan take notice. Last year, we reviewed the XPS 17 9710, which has now been superseded by the 9720, but as we were so impressed by the previous version, we're sure we'd also be delighted with this upgrade.
At 17-inches, it's also bigger than even the largest MacBook Pro (16-inches) and its 3,840 x 2,400 touchscreen is beautifully bright and clear and has ultra-thin bezels. It's capable of handling processor-intensive tasks like gaming and photo and video editing with ease. In our tests, we found the battery lasted around 5 hours and 45 minutes, which while not terrible, wasn't exactly impressive. Is it a match for the latest MacBook with its M2 chip? It's pretty close, though you'll get more in terms of battery life with the MacBook.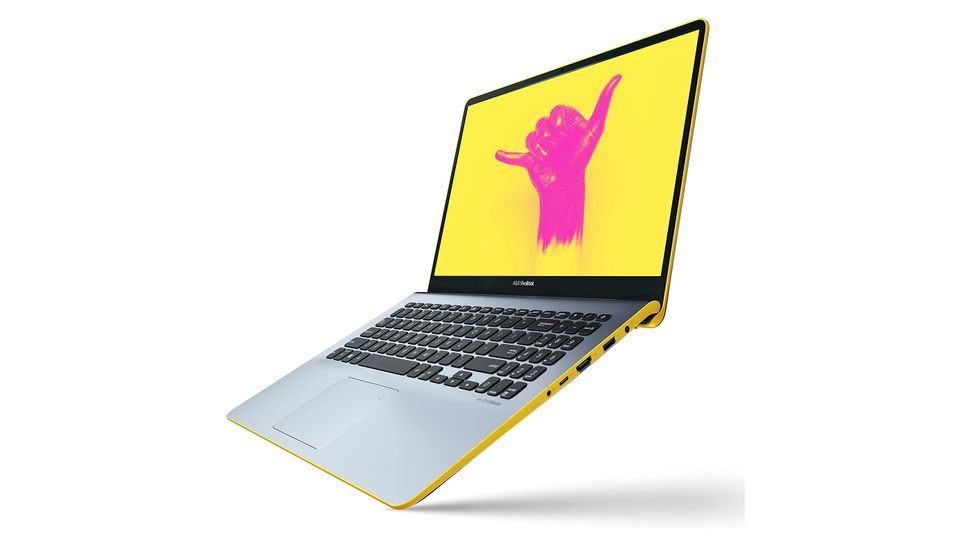 The Asus VivoBook S15 proves that you can have a MacBook alternative that offers a similar level of performance and style to Apple's finest, but for a much cheaper price tag.
Asus is one of the most respected laptop makers out there, and the VivoBook range shows that the company is able to produce excellent mid-range laptops, as well as expensive high-end devices as well. It's got a fantastic screen, an excellent keyboard, the ScreenPad touchpad, which enables extra functionality and an ErgoLift hinge that makes typing on the laptop more comfortable, while also improving airflow for a cooler-running laptop. All this, and it's almost half the price of many MacBooks, making it an ideal alternative if you're looking to save some money.
The Asus ProArt Studiobook 16 OLED is a stunning machine that really impressed us when we reviewed it, so much so, in fact that we gave it 5 stars. We reckon its a worthy contender against the 16-inch MacBook Pro. It could handle everything we threw at it during testing, including Maya, Blender and Photoshop, and its eight-core processor paired with the RTX 3070 graphics card making for a stunning combination. It even worked well for games.
We saw an average of 5 hours and 50 minutes of battery life when doing various graphics-based tasks, which is not fantastic but equally not poor. But it's the display that's the star of the show here, with its 4K resolution and 97% AdobeRGB, so the darkest of blacks and the most vibrant colours look just as they should (if not better, if we're honest). Find out more details with our Asus ProArt Studiobok 16 OLED review.
Microsoft and Apple's rivalry is legendary, and it's not just about software, as Microsoft also makes some fine hardware these days as well. The Surface Laptop 5 is a great example, combining a sleek and thin design with a stunning screen and premium build quality, although the design hasn't been updated with this latest iteration.
It's all the things you'd expect from a MacBook, then, and it comes with some nice additions, such as powerful 12th generation processors, and up to 32GB of RAM. It's got a touch screen, which is great for digital creatives who want to hand draw their work – and it's something that the MacBook just doesn't offer. It's quite expensive, and found in our Surface Laptop 5 review that unless you've got the highest spec model, the machine can slow when running multiple high-spec intensive apps. So make sure you get the best build possible, or you'll end up wishing you got a MacBook Pro instead.
The Asus Zenbook 14X OLED is a high-performance laptop in a compact shell. This laptop will cost you hundreds less than the equivalent MacBook and has a bright and sharp HDR OLED touchscreen, with 600 nits of maximum brightness – less than the MacBook Pro but enough to be getting on with for viewing your work or watching films. It has plenty of ports, including two Thunderbolt 4 ports, and a nice to work with touchpad.
In terms of performance, we found the Asus Zenbook 14X OLED more than delivers, and it was more than a worthy match with the M2 MacBook Pro. It loses out on battery life, delivering around eight hours compared to the MacBook Pro's 22, but it does cost a lot less. Read more with our Asus Zenbook 14X OLED review.
The MacBook Air is a thin and light 13-inch laptop that's as stylish as it is a great performer, and that's why the Dell XPS 13 is in our view an excellent alternative. Like the MacBook Air, it's sleek and stylish, with an excellent 13.4-inch screen. It's actually more compact that the Air, thanks to a thinner design and slimmer bezels around the screen, which makes it even more portable.
The latest model comes with 11th generation Intel processors and up to 32GB RAM, so it easily competes with the MacBook Air, and in some cases surpasses it, and its battery life is also now better than ever. Performance-wise, with the lower specced versions you're never going to be able to handle graphics heavy tasks, but during our Dell XPS 13 (9310) review we found it able to handle 4K video rendering and batch image processing admirably. Although power-users may not be satisfied. Overall, if you want a brilliant thin and light 13-inch laptop, and the MacBook Air doesn't do it for you, then get the Dell XPS 13.
Apple doesn't make gaming laptops, but if it did, we reckon it would be a hell of a lot like the Asus ROG Zephyrus M16 GU603ZW. Asus' Zephyrus line of laptops have redefined what you can expect from a gaming laptop. Before they bust on the scene, gaming laptops were big, heavy and ugly. But devices like the Asus ROG Zephyrus M16 GU603ZW show you can have slim and light designs that can still play the latest games.
Even if you're not a gamer, the Asus ROG Zephyrus M16 GU603ZW is a great choice for creatives - the dedicated graphics and powerful components makes it ideal for video editing and 3D animation in particular, and it's all wrapped up in a stunning device that you'd be happy to take out in a studio or office - not something you could say about many other gaming laptops. Read our Asus ROG Zephyrus M16 review for more details.
The HP Spectre x360 (2022) is yet another stylish and sleek laptop from a company that can really challenge Apple when it comes to class. Packed with 12th generation Intel processors, loads of RAM and SSD storage, plus an excellent battery life, this is a 13-inch laptop that will let you do your creative work on no matter where you are.
It's also a 2-in-1 laptop, which gives it a flexibility that MacBooks simply lack. If you want a laptop for writing on during the day, then a tablet to play games and watch movies on later on, this could be for you. The build quality and performance is top-notch, but the price is undeniably high. If you have the budget, then this is a fine MacBook alternative. Read our HP Spectre x360 review for more details.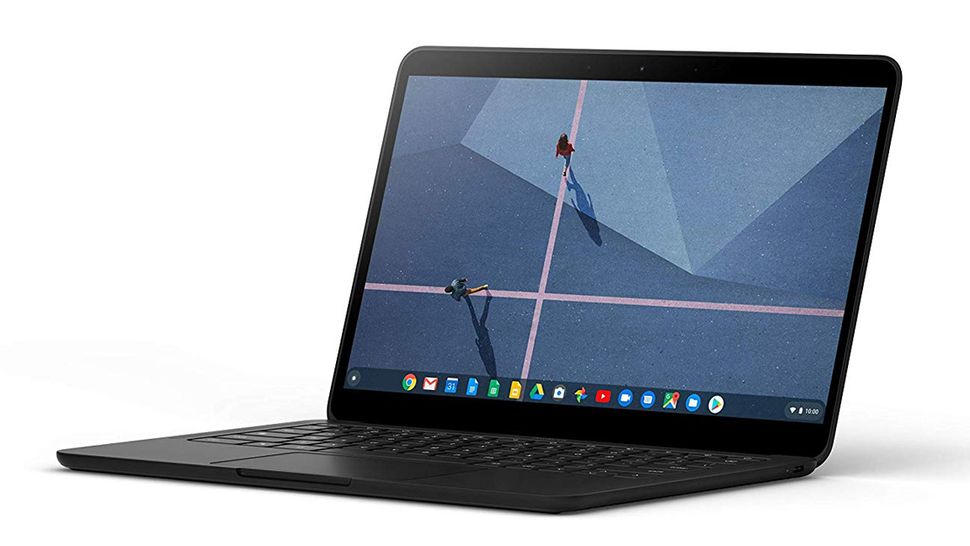 You may not consider Chromebooks to be MacBook alternatives, as they are usually low-powered budget devices, but the Google Pixelbook Go proves they can rival Apple's laptops when it comes to build quality and style. It's got one of the best keyboards we've used on a laptop - far better than the keyboard found on older MacBooks - and a battery life that far outperforms any MacBook.
While Chrome OS, the operating system the Pixelbook Go uses, isn't as fully-featured as macOS, most apps now have versions that you can use on a Chromebook. You're also able to run Android apps, giving you access to a huge range of creative apps. Best of all, while the Pixelbook Go is a premium Chromebook, it's still quite a bit cheaper than a MacBook, making it a great choice for anyone who's on a budget.