Procreate Dreams is the new animation app exclusively coming to Apple Store later this year, but what is it exactly? In my feature below I pick out the new features and tools of Procreate Dreams and reveal why they can really help make professional animation a reality for everyone.
While this exciting new animation app won't release until 22 November we already know quite a lot about it, and I've had a chance to use it. Earlier this month I also interviewed Procreate Dreams' Chief Product Officer, Claire d'Este, about how it was a developer and why it's going to shake up how animation is created. Read our Procreate review for the lowdown on this existing digital painting app, as it works with Procreate Dreams. (There's also Procreate Pocket 2 for iPhone.)
So what are the new tools and features of Procreate Dreams? And just how will they revolutionise how animation is made? Below I take a look at the key elements that make Procreate Dreams a unique and approachable new way to animate.
01. Now anyone can animate
Procreate Dreams has been designed with the same goal as Procreate, the award-winning digital painting app, which means it's aimed at beginner and professional animators alike.
Recently Procreate Dreams' Chief Product Officer, Claire d'Este, told me the app will, "help both professionals and beginners alike to create in a way that is intuitive, allowing them to get totally lost in the process of creating, and fall in love with their craft again".
One aspect of this is how you interact with your animation. You use touch controls and gestures on iPad to affect the frames of animation, as well as setting up complex keyframes - the app records your gestures and automatically adds keyframes in real time for instant results and playback.
02. An improved painting engine
Procreate's painting engine is one of the best around, and Procreate Dreams is built on a next-gen version of this toolset. It means you can instantly feel at home with the hundreds of brushes in Procreate Dreams but in a new and more intensive way; this new animation-focused app offers general improvements but also larger canvases, can handle a greater number of layers and importantly supports art and illustrations created in Procreate.
03. The animation timeline explained
The Procreate Dreams timeline has been designed specifically for animation. This means you can draw, create cel animation, keyframe and edit video and composite all in the same timeline using gesture controls.
The 'Playhead' enables you to easily move around the timeline adding actions and then flick back into the animation to watch your progress play out. Procreate Dreams is designed for creating 2D animation, so you can draw directly on the timeline using an Apple Pencil to select artwork, assets, tracks and keyframes before editing them together.
There's the option to group drawings together, move tracks, retime and adjust your keyframes all from the same timeline using gesture and touch controls. In use, just like Procreate for illustration, this is fast and intuitive (no keyboard or mouse in sight).
04. Real-time rendering on iPad
Procreate Dreams has been developed for Apple's new hardware, making full use of Metal – Apple's hardware-accelerated graphics tech – to ensure animation is fast and instant. You won't need to wait around for a RAM preview of your latest tweaks, any changes to your work are instant and can be played straight away, scrubbed through on the timeline.
The GPU acceleration offered by Metal, and enabled by Apple silicon, powers Procreate Dreams ensuring animations can be instantly played, edits occur in real time, and there's no holding back your creativity.
05. Frame-by-frame animation using Flipbook
What's great about Procreate Dreams is it mixes modern tech with old fashioned know-how. This 2D animation app uses an interface called Flipbook that's a homage to traditional cel-animation and a refinement of Animation Assist in Procreate.
Flipbook has been designed with all creatives in mind, whether you're creating looping GIFs for socials or crafting complicated character animation and 2D shorts. Like traditional cel animation, 'onion skins' can be activated at any time to enable you to tweak forward and backward frames, adjusting colour, opacity and more.
06. Keyframing using Live Motion and Filters
There are powerful tools in Procreate Dreams, many of which reference traditional animation. For example, cel animators can create multiple frame-by-frame animations in the one project and apply 'Live Motion' and 'Filters' by Performing or the using of Keyframes.
It may well be worth reading Disney's 12 principles of animation before you get started with Procreate Dreams, as the workflow feels quite classic. You can quickly set start and end points on the timeline, but this is refined and clutter-free, with a tap you can open a keyframe and precisely edit its properties.
Transitions can be refined, and by using the Live Motion and Filters features you're able to make use of a non-destructive workflow. After adding a keyframe into the timeline they are fully editable, meaning you can adjust colours, motion blurring, and experiment with filters without permanently affecting the content.
07. Using type and 8K video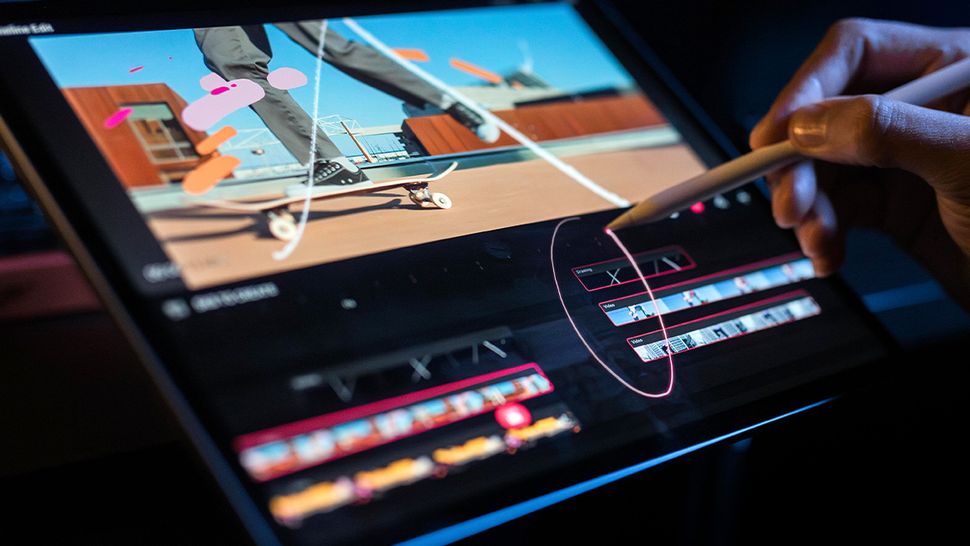 Procreate Dreams will be a create app for social media and YouTube, with the ability to add titles, credits and animated annotations to your video. The app supports the option to import custom fonts and make alterations to type.
Impressively, Procreate Dreams can make use of ProRes footage up to 8K. You can crop, cut, pan and zoom in post-production using high resolution video, if you're looking for a cheap but powerful alternative video editing software this could be it (you may need to look at getting a new tablet, read our iPad Pro M1 review for a powerful but affordable Apple device.)
What I love is you can draw over video imported into Procreate Dreams, a development of the process in Procreate, and create annotated or rotoscoped shorts using the full library of Procreate brushes (or create your own custom brushes).
08. Adding audio and music
The idea behind Procreate Dreams is you can make professional animated shorts and movies from your Apple device. With this in mind, Procreate Dreams will make use of a new audio engine developed for this app. You can add voice overs, bring scenes to life with atmospheric music and include recorded sound effects to give your shorts depth and complexity.
09. Making use of more layers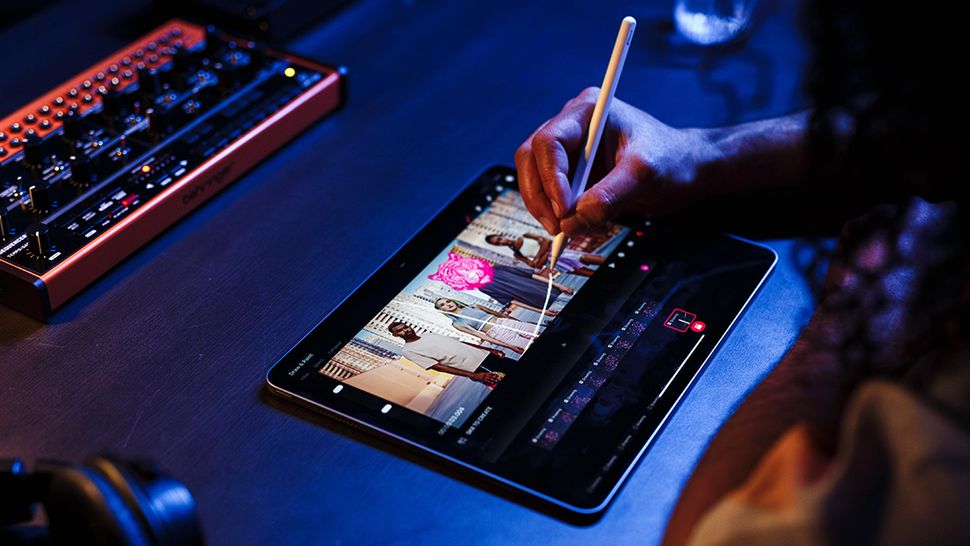 Procreate Dreams promises 'more layers than ever before' meaning you can create hundreds of tracks, make use of millions of pixels as you draw, import and create animations and content in a single project. I'd need to try Procreate Dreams for an extended period of time to see if reality matches the promise, which according to the developer means 'layer limitations become a thing of the past'.
10. A bespoke new file format
One of the more exciting aspects of Procreate Dreams is possibly one its drier inclusions, but the prospect of a new file format developed for this app is a big deal. The new Procreate file format will enable you to open huge files instantly, with no lag or waiting.
You'll be able to create complex animation, a 1TB file, and open it in Procreate Dreams in an instant; there's no loading, waiting, saving to export times, making it an ideal app for iPad.
Procreate Dreams' team has worked closely with Apple to ensure this new file format, and the app generally, runs smoothly on iPad. It's been created to work with iCloud synchronisation in mind, ensuring easy file management and backups. Something that appeals to me, eternal undo history is now saved in the file, meaning you can experiment and make 'happy mistakes' without fear.
The good thing about Procreate Dreams is it will work wonderfully with the dev's award-winning digital painting app, Procreate. If you want to get up to speed, we have plenty of tutorials on the site, read our guide to how to draw an anime character in Procreate and the step-by-step to how to use Procreate with 3D reference models.