If you're a graphic designer or digital creative, chances are you've come across Monotype. The digital typesetting and typeface design company has one of the biggest collections of typefaces going. And it's just got even bigger.
Monotype has added typeface families from the Milieu Grotesque and Paulo Goode type catalogues to its library of typefaces, and very nice additions they are too (if you're looking for typefaces on the cheap, see our pick of the best free fonts).
First up in this double-acquisition are five typefaces from Milieu Grotesque, which was founded as a type platform for designers by the graphic designers Timo Gaessner and Alexander Colby in 2010. It grew into a well-regarded foundry under the direction of Timo Gaessner and Maiko Gubler.
Its typefaces include Maison Neue (a super family of 40 minimalist, modernist styles), Boutique (a sophisticated sans serif homage to the Didone skeleton) and Patron (a sans serif influenced by the disparate type designers, Günther Gerhard Lange and Roger Excoffon). Rounding off the collection is Maison (a mono-lined grotesque with an industrial feel owing to its rigid elements), and Chapeau (loosely inspired by a letter written by Johnny Cashon an old IBM typewriter).
Meanwhile, Monotype has also acquired graphic and web designer Paulo Goode's catalogue of fonts. Goode, based in Ireland, has been designing type since 2014, mainly for branding uses. His catalogue comprises forty-two typefaces. They include the confident and quirky serif Audacious, the soft serif Cream (inspired by Oswald Bruce Cooper's eponymous typeface) and the refined Majesty (an incised typeface inspired by engraved type).
Goode said Monotype had nurtured his talent since he began, promoting his fonts to their Premium Collections in 2020. The acquisition of his portfolio was "a fantastic way to draw a line under my first seven years as a type designer", he said, adding that "selling to Monotype ensures that my fonts have a permanent home and that they will continue to be available long after I'm gone."
The Paulo Goode type catalogue will be available through all of Monotype's platforms. The Milieu Grotesque typefaces will be available as part of the Monotype Fonts plus inventory collection through Monotype Fonts.
Ninan Chacko, Monotype's CEO, said, "As part of the Monotype family, these two catalogues of 'future classics' will be continually updated to reflect the latest advances in technology and typographic trends, ensuring they remain relevant for many, many years to come."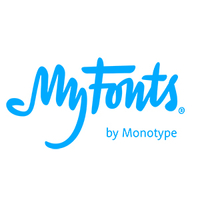 Buy fonts from myfonts.com
Find thousands of fonts for all kinds of projects at myfonts.com by Monotype. It has over 230,000 fonts, from brush fonts to display fonts, and more than 900 of them are completely free.
Read more: