Getting started in digital art requires time, patience and one of the best beginners' drawing tablets. These small but powerful devices not only have everything you need to develop your artistic skills, but are also forgiving of mistakes in a way that only ctrl Z can be.
Drawing tablets have surged in popularity in recent years, which means there are a plethora of options (including the some of the best drawing tablets on the market) to choose from. But for beginners, it's worth bearing a few key features in mind – scroll to the bottom to see them.
With over a decade's worth of experience in the design industry and indulging in digital art, I am very familiar with a number of drawing tablet brands, as are my colleagues on Creative Bloq. Between us we have tried and tested a number of beginners' drawing tablets, with the best of the bunch listed below.
Quick list
Best beginners' drawing tablet overall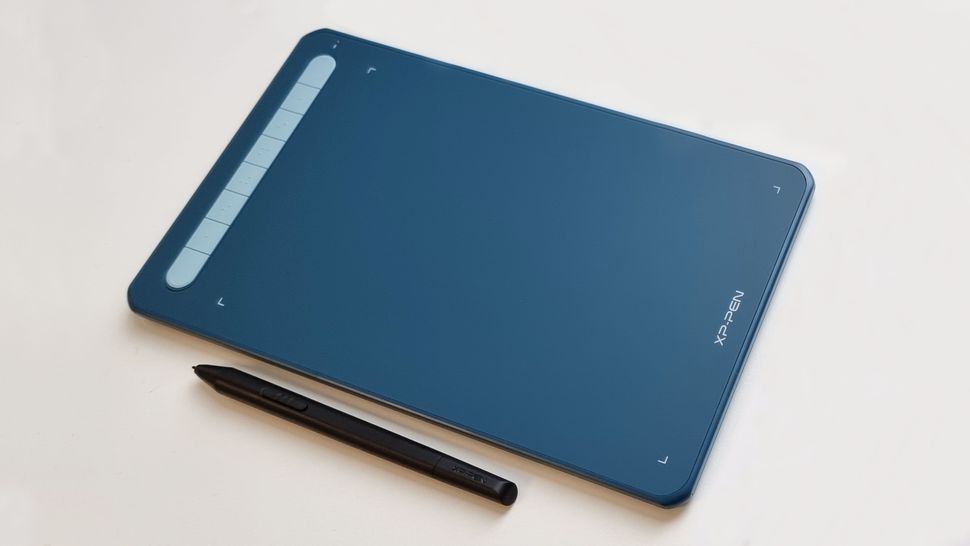 The competition for quality, affordable drawing tablets is high, but right now, the XP-Pen Deco MW gets my vote for the best beginner's drawing tablet overall. XP-Pen has come on leaps and bounds in recent years when it comes to producing quality devices, and the Deco MW is no exception. It's very affordable and easy to use, and offers a natural and enjoyable drawing experience for those new to digital art.
The tablet has a decent sized drawing space, and comes in a range of attractive colours, which is a refreshing change to the usual black or grey offerings. But more importantly, it's one of the easiest tablets to set up and connect, taking a matter of minutes from opening the box to drawing with it.
The X3 Elite plus stylus included feels a little on the light and cheap compared to others I've used, and it could definitely benefit from some kind of groove to help with grip over long periods of use. There's also nowhere to store the stylus, which meant I often found myself searching for it.
Finally, let's not overlook the pressure sensitivity you get with this device - 8,192 - which is up there with some of the top tier tablets, and something you don't find on many entry-level models. When you add up what the XP-Pen Deco MW offers for the price tag, it's hard to argue its anything but fantastic value for money.
Best beginners' drawing tablet for Mac
Ok, so it might seem a little odd that I've an iPad on this list, but chosen a Wacom as the best beginners' drawing tablet for Mac. But hear me out. A best tablets list wouldn't be complete without a product from Wacom, and when it comes to a top beginners' option for a Mac, the Wacom One S is arguably the best.
This may be Wacom's entry-level device, but it still benefits from Wacom's undeniable quality. The device itself is sturdy, lightweight and very portable, making it an excellent choice for those at the start of their creative career.
It's a wireless device and therefore the pen connects via Bluetooth, and I experienced no lagging issues. Speaking of the pen, depending where you buy it from, the stylus may or may not be included, so be sure to check before you buy.
One of the best things about this device is you can map an area of the tablet to correspond with a Mac display, meaning I could take full advantage of its generous screen estate. Affordable, well-built and a wonderful drawing experience, this is a great choice for entry-level creatives with a Mac.
Best beginners' drawing tablet for Windows
Ugee is a lesser-known brand than some of the others on this list, so I wasn't sure what to expect when trying it. To put it to the test, I tried it out with my Lenovo ThinkPad, and was pleasantly surprised at how pleasant this device is to use.
The active drawing area falls in line with other models in this range, and is plenty sufficient for beginners. The matte texture of the tablet surface, combined with the 8,192 levels of pen pressure sensitivity, makes for a lovely, tactile experience.
The tablet has eight customisable shortcut buttons, which, once I got used to using, were a game-changer in terms of workflow and time-saving. Each button has a glossy finish, which I'm not a huge fan of but I did, however, like how firm a click you get with each and the response time.
This device is particularly suited to Windows devices, with additional Windows Ink functionality, which helps optimise a stylus for a more natural writing and drawing experience.
There is no wireless option here, which means it's not the most portable of options. But overall, there's a lot to like here.
Best beginners' drawing tablet for multi-use
Ok, so the iPad isn't a dedicated drawing tablet, and is much more expensive than a lot of the beginners' drawing tablets listed here. But, if you own one already, this incredibly diverse tablet can double as a brilliant drawing tablet. It's also worth considering if you're wanting to invest in a new personal device, and essentially get two tools in one.
It wouldn't take much to find a lot of people commenting online that the iPad isn't actually particularly nice to draw on. And I don't disagree. The plastic tip of the Apple Pencil on the entry-level iPad glass isn't the nicest experience - it slides across it in a clumsy way, and really isn't the best for detailed drawing. I'm not selling it much here, am I?
But, and there is a big but, if you invest in a rubber or specialised nib (we've loads just for this purpose in our round up of the best Apple Pencil tips), the Apple Pencil/iPad make for a dream drawing combo. They cost very little (usually for a multi-pack) and will last forever, and make such a difference. So, if you already own an iPad, or want to invest in one anyway, these powerful tablets make for a great starters to digital art option.
Best beginners' drawing tablet with a stylus
The Xencelabs small pen tablet is a fantastic beginners' drawing tablet, which comes with not one but two excellent stylus pens and high-quality travel case. Our digital art editor, Ian Dean, reviewed the device earlier this year and scored it a very solid 9 out of 10. He says:
"I found the Xencelabs Pen Tablet Small lovely to use and easy to set up. It comes with some value-added extras, such as offering quality stylus pens, extra nibs and a hard case. The travel pouch is a great addition too. In fact, the experience from opening the box through setting up and using is unrivalled.
In use, the Xencelabs Pen Tablet Small is excellent and creates accurate and clean lines and strokes. The pressure sensitivity is excellent and I found it very satisfying to lightly build paint layers in Rebelle 6 before applying pressure and making deeper colours and marks."
The Xencelabs tablet is more expensive than most others on this list, but we are definitely adding a layer of quality and accessories with this particular model. In short, it has everything you need to get started with digital art. Read Ian's full Xencelab Pen Tablet Small review for full details.
Best beginners' drawing tablet with a screen
Huion is another leading brand in the world of affordable, quality digital art tablets, and the Kamvas 12 is a favourite pick of ours for beginners'. For the cost, which admittedly, is more than others on the list, you get a lot – the tablet itself, tablet stand, pen, pen stand, replacement nibs and nib remover, USB-C cable, artist glove and cleaning cloth.
The laminated, anti-glare display renders colour accurately and with a wonderful vibrance, and the 8,192 levels of pen pressure sensitivity ensure a natural drawing experience. One feature I particularly like is being able to switch between 'pen display' and 'pen tablet', so if I was feeling uncomfortable I could switch to a different mode.
It's compact and lightweight, but sturdy, so I had no issues taking this to and from the office. It is slightly on the pricier side for beginners', however, but a very worth investment for anyone serious about digital art.
FAQs
What should a beginner consider when choosing a tablet?
Size – each drawing tablet has an 'active' drawing area, which is the space the pen will affect. How big do you want this to be? An average beginners' tablet is around 10 x 6-inches, however smaller and larger devices are available, depending on what suits.
Screen – do you want to draw directly on to a screen, or on a tablet with a monitor attached? Most beginners' tablets are the latter, mainly as the addition of a screen usually involves a significant price hike.
Stylus pressure levels – does the tablet you want include a pen, and if so, what level of pressure sensitivity does it have? The higher the number of levels, the more accurate your drawing will be. Most of the best drawing tablets have a stylus with 8,192 levels of sensitivity.
Software compatibility – does the tablet you want work with your creative software of choice? Most leading brands support the major players now, but it's definitely worth checking before you buy.
What is the best drawing tablet for beginners?
The product that tops them all, in our opinion, is the XP-Pen Deco MW. It's well made, highly affordable and offers a pleasant and enjoyable drawing experience. There's a selection of colours to choose from, and offers wireless connectivity for ease and convenience.
Should I buy a drawing tablet to learn to draw?
The answer to this really depends on your preferred medium, and how you want to learn. If you are committed to digital art then yes, why not. But if you are wanting to learn to draw and you might go down a more traditional route, you may be better off learning with a pencil and paper.