The best laptops for battery life are increasingly sought after, as we all get used to working on the move, around the house, in cafés and libraries, meeting rooms and trains – any place there isn't a guaranteed power socket available.
Until only recently, most laptops struggled to offer more than a few hours on a single charge, especially those powerful enough to run creative software. Things have greatly improved, though, thanks to both advances in battery design but also efficiency improvements in computer processors. Now there are a lot of options. And in the article below, you'll find the best laptops for battery life, based on our reviewers' experiences. To curate our list, we've considered a range of factors, including each laptop's power, portability, features and pricing, as well as how long the battery lasts.
Meanwhile, if you can't afford a new laptop then maybe consider buying one of the best power banks to keep your existing one juiced up. Plus for more general laptop recommendations, check out our guides to the best student laptops and the best laptops for video editing.
The best laptops for battery life in 2023
Why you can trust Creative Bloq Our expert reviewers spend hours testing and comparing products and services so you can choose the best for you. Find out more about how we test.
MacBooks offer a huge amount of power, which you need if you're going to run resource-intensive software such as Photoshop or Premiere Pro. But in the past, that's meant taking a hit on battery life. In recent years, though, Apple's really gone all-out to provide the best of both worlds to its laptop users.
The latest model, MacBook Pro 16-inch (M2, 2023) boasts its best battery life yet, promising up to 22 hours of video playback based on a configuration of M2 Pro processor, 12-core CPU, 19-core GPU, 16GB of RAM, and 1TB SSD.
Most importantly for the purposes of this guide, the new chips are extremely energy efficient. So if you're looking for a laptop with a bright, beautiful display and the power to handle demanding work like high-resolution video editing and 3D rendering, the MacBook Pro 16-inch (M2, 2023) offers battery life that will keep you going for longer than any other MacBook on the market. You'll also get an impressive 17 hours of playback from its smaller, more affordable sibling, the MacBook Pro 14-inch (M2, 2023).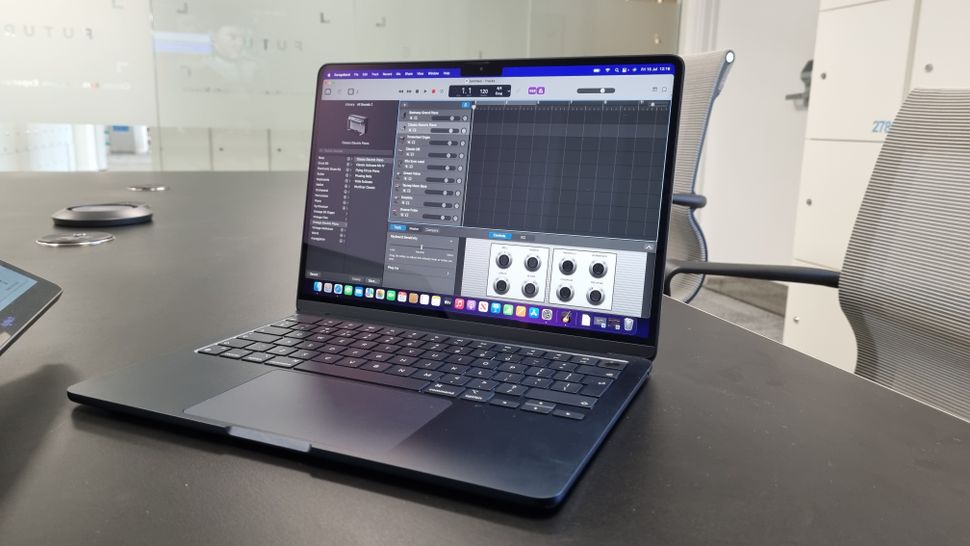 If the MacBook Pro (number one on our list) is out of your budget range, then consider the more affordable MacBook Air. The 2022 model offers excellent performance thanks to Apple's own M2 chip and promises up to 18 hours of battery life.
This laptop also boasts a beautiful 13.6-inch screen with a high resolution of 2,560 x 1,664, 500 nits of brightness, and support for the P3 colour gamut and one billion colours. In our own battery tests, we looped a 1080p video for 16 hours – five hours longer than the previous MacBook Air. The MagSafe charger also charged the battery impressively fast, and you can also use the USB-C ports to charge.
See our full MacBook Air (M2, 2022) review for more details.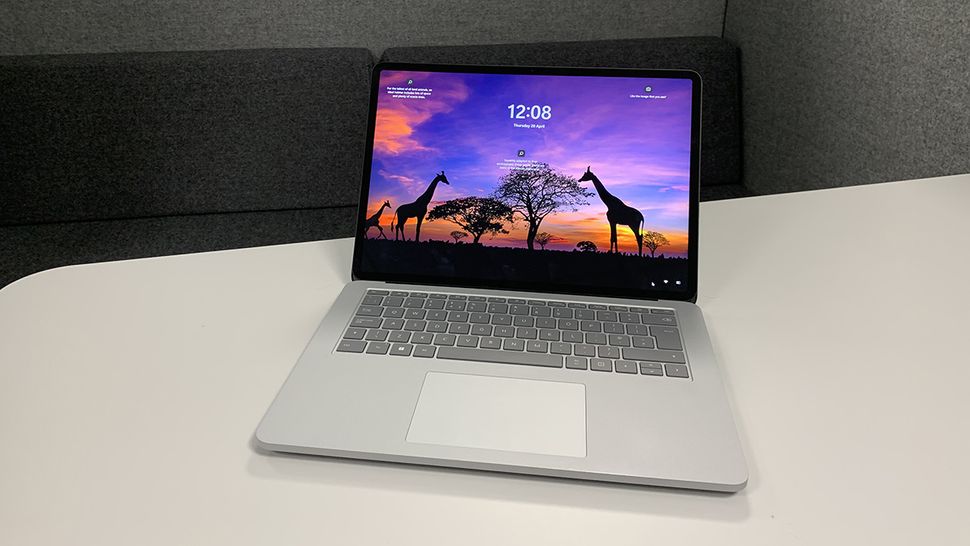 Not a fan of the Apple ecosystem? No problem, because you don't need a MacBook to get a high-spec laptop with good battery life. Microsoft's brilliant Surface Laptop Studio can give many MacBooks a run for their money. This gorgeous 2-in-1 has a stunning design and a thin, light body that seamlessly transitions between a laptop and tablet format, giving you the convenience of a Windows laptop with a very comfortable keyboard, but also a touchscreen tablet with stylus support.
It can be configured to offer some powerful specs, including cutting-edge integrated graphics from either Intel or AMD, depending on the configuration you choose. The reason it's in this guide, though, is that it also offers great battery life for these specs. We managed to keep it running for over 13 hours in our own tests, but Microsoft claims that you can stretch that up to 19 hours on the AMD-powered model.
If you're interested in this laptop, check out our full Microsoft Surface Laptop Studio review for more details.
If the 14-inch and 16-inch MacBook Pro laptops are too large for you, the 13-inch MacBook Pro (2022) should be on your radar. This new 13-inch MacBook Pro has the new M2 processor, which not only offers an upgrade on the M1 chip's performance but also its efficiency. It can handle 4K and even 8K content and run demanding apps, making it perfect for creative professionals. And while the 2020 model managed 13 hours in our battery tests (already an impressive number), this new model lasted a whopping 15 and a half hours without a plug socket in sight during our testing.
For more details, see our MacBook Pro 13-inch (M2, 2022) review.
The Huawei MateBook X Pro is the complete package. You get a processor with plenty of grunt that still offers good battery life. You get 16GB of RAM, so your creative projects have plenty of space to expand into. And there's 1TB of fast storage to dump your memory cards into. Couple this with a bright, colourful touchscreen, plus Thunderbolt 4 to connect to external storage and monitors, and you're looking at a tempting laptop that you can take out and about without constantly hunting down power outlets.
It costs a fair bit, true, but it's a serious proposition for serious creatives, whether they need a powerful laptop with good battery life for graphic design, photo-editing or power-intensive studying.
Read the full Huawei MateBook X Pro review for the full lowdown.
The Acer Chromebook 314 is a fantastic Chromebook for anyone on a tight budget. Despite its affordability, it still offers great features including a bright and vibrant 14-inch display and a whopping 10-hour battery life to keep you going through an entire day's work or study without needing to charge.
Of course, this is largely because Chrome OS is less demanding than Windows 10 or Windows 11. It does present some issues for software compatibility, but if you only need a device for online-only services and communications, this is a great choice that doesn't require you to splash too much cash.
See our full Acer Chromebook 314 review for more details.
Dell offers some of the best non-Apple laptops going in the world, and the Dell XPS 13 is no exception. Offering a thin and light design alongside a gorgeous display and some of the most powerful components you'll find in a laptop, this is a stunning device that's easy to carry around while being powerful enough to handle graphic design tasks without breaking a sweat.
Battery life isn't the best on the 3.5K version (3456 x 2160 touch OLED) – we got slightly less than the 8 hours 12 minutes that Dell quotes when we tested it, but the FHD version of this sleek laptop can go for up to 14 hours.
See our full Dell XPS 13 review for more details.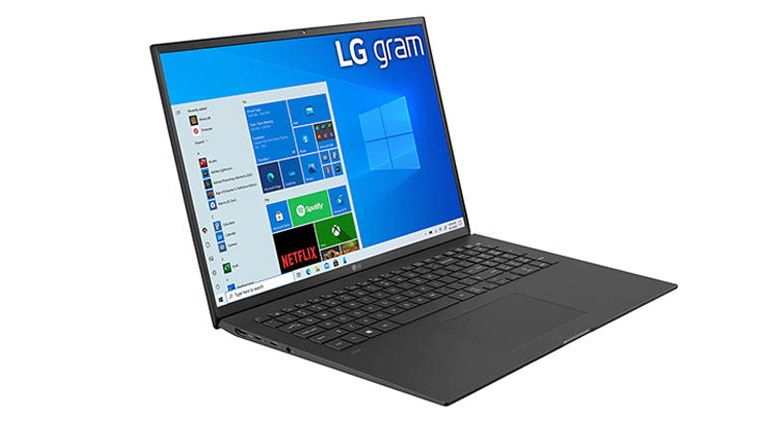 The LG Gram 17 has a beautiful 17-inch display that will offer you plenty of workspace, and It's also incredibly light, weighing just over 1kg. It packs in Intel's new 11th generation processors and Iris Xe graphics, suitable for running most everyday applications. Battery life is also extremely impressive. LG claims up to 19.5 hours, but we've found 12 hours on a single charge to be very doable. It doesn't have the premium style of a MacBook, but if you need a large display and long battery life on a Windows-based laptop, the LG Gram 17 is ideal.
The Asus ROG Zephyrus G14 is a fantastic gaming laptop, which may feel out of place on this list as gaming portables are hardly known for offering the best laptop battery life. But this powerful device equipped with AMD Ryzen 4000 processors and Nvidia RTX 2060 graphics card can last for a whopping 11 hours on a single charge. For a gaming laptop, that's impressive.
As far as gaming laptops go, this is among the best laptop battery life around, and those powerful components can also come in handy for creatives who use demanding software. The display is excellent for video and photography editors, featuring a 120Hz refresh rate, while the GeForce RTX 2060 graphics card can boost some features across various applications thanks to Nvidia Studio.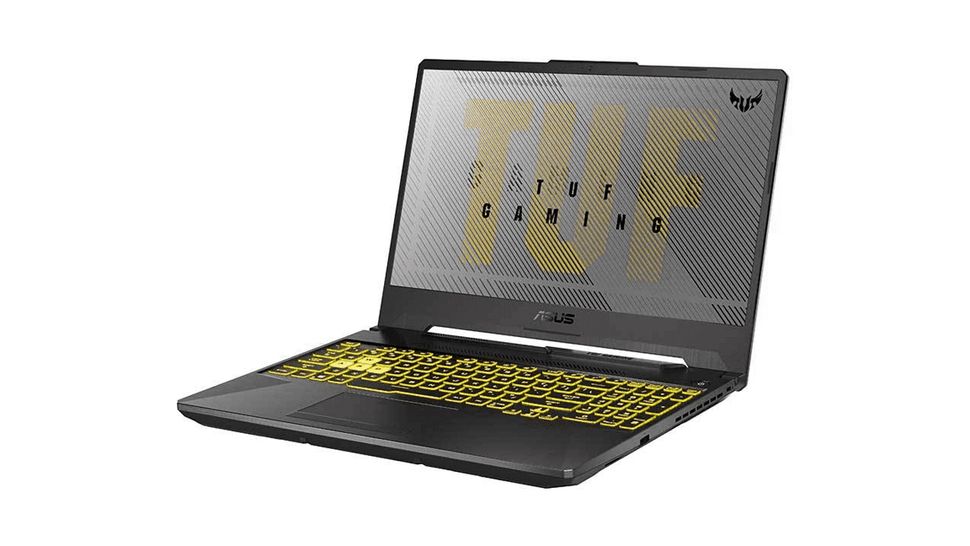 The Asus TUF A15 is a great value gaming rig that offers incredible durability and impressively long battery life, capable of lasting up to 12 hours under the right conditions (as tested in a looped video benchmark). These are no small numbers for a gaming laptop, with many of the popular offerings typically achieving under 5 hours of real-world usage.
The great laptop battery life is largely thanks to the energy-efficient AMD Ryzen 7 4800H, which helps the device run for longer than those powered by power-hungry Intel CPUs. Meanwhile, the powerful internal components are ideal for 3D applications like Blender, so while this was intended to run demanding AAA games, you can also use its capabilities to run creative software.
Despite it being a few years old now, Apple's standard M1 chip isn't to be sniffed at in terms of power and efficiency. Despite the fact that it's now a little old, the 2020 MacBook Air is still a great choice for battery life and power on a budget. It comes with the same ARM-based Apple M1 chip as the more expensive MacBook Pro 13-inch, while its fanless design makes it lighter.
Battery life came in behind at around 11 hours in our own tests, though Apple claims the laptop can run up to 15 hours of web browsing and 18 hours of video playback. Read our full MacBook Air (M1, 2020) review for more details.
Anyone looking for a performance laptop that's actually useful as a portable should give the Zenbook 14X a thorough appraisal. It offers about as much power as you're going to find in a portable computer right now without getting yourself an RGB-festooned gaming PC. Taking on the MacBook Pro in terms of sheer brute computing power, the Zenbook is cheaper, has a touchscreen and runs Windows 11. And although the battery life isn't quite as impressive as the MacBook Air or Pro as our thorough ASUS Zenbook 14X OLED review shows, it will easily survive an entire workday away from a power outlet.
How do I choose the best laptop for battery life for my needs?
When you're looking for the best laptop for battery life, there are several factors to consider apart from the pure battery-life specs in a review. Here's a step-by-step guide to help you choose the best laptop for battery life:
Determine your needs: Define your usage requirements. Consider the tasks you'll be performing on your laptop, such as web browsing, office work, multimedia editing, or gaming. This will help you determine the ideal battery life for your specific needs. Remember, creative applications tend to be demanding software that can quickly drain a laptop's battery.
Check the battery capacity: The battery capacity is measured in watt-hours (Wh) and indicates the amount of energy the battery can store. Generally, higher watt-hour ratings result in longer battery life. Look for laptops with larger battery capacities, preferably above 60 Wh.
Consider the processor: Processors have a significant impact on battery life. Choose a laptop with a processor known for energy efficiency. Intel's Core i5 and i7 processors, as well as AMD's Ryzen processors, are known for their power efficiency. Intel's Core i9 processors are more powerful, but can drain your laptop's batter faster.
Look for energy-efficient displays: The display contributes to battery drain. Look for laptops with LED-backlit displays or OLED screens, as these tend to be more power-efficient compared to traditional LCD screens.
Consider the screen size and resolution: Smaller screens and lower resolutions typically consume less power. If portability and battery life are your priorities, consider laptops with screen sizes around 13 to 14 inches and lower-resolution displays, such as Full HD (1920x1080) rather than QHD (2560x1440) or 4K (3840x2160).
Evaluate storage options: Solid-state drives (SSDs) are generally more power-efficient than traditional hard disk drives (HDDs) since they have no moving parts. Consider laptops with SSDs instead of HDDs to maximise battery life.
Check for power-saving features: Some laptops offer power-saving features, such as adaptive brightness control, which adjusts the display brightness based on ambient lighting conditions, or power management settings that optimise battery usage. These features can help extend battery life.
Research user reviews: Look for user reviews and battery life tests conducted by reputable technology websites. Real-world experiences and benchmarks can provide insights into a laptop's actual battery performance. We always do our own battery-life testing in our reviews on Creative Bloq, so you can rely on our expert reviews for real-world battery-usage stats.
Compare battery life across models: Once you have shortlisted a few laptops that meet your requirements, compare their battery life specifications and user reviews to identify the best option.
Remember that battery life can vary depending on various factors, including usage intensity, screen brightness, wireless connectivity, and which applications are running. However, by considering the factors mentioned above and doing thorough research, you'll be able to choose a laptop with excellent battery life that suits your needs.