If you're seeking to download InDesign, you're not alone. This desktop publishing software has been the industry standard for creating print and digital publications for over two decades. And so whether you're a designer, work in marketing, or just want to make your own print products, it's the ideal choice.
InDesign offers sophisticated layout and typography tools, grid systems, paragraph styles, and extensive font support, helping to streamline the design process. It also seamlessly integrates with other Adobe applications, such as Photoshop and Illustrator, making for a smooth workflow overall. We at Creative Bloq can personally attest to that, as it's how we create our sister magazines ImagineFX and 3D World!
In this article, we'll explain how to download InDesign as a free trial, and the best deals if you decide to subscribe. Once you've done so, read our guide to the best InDesign tutorials to get started.
InDesign: free trial & best deal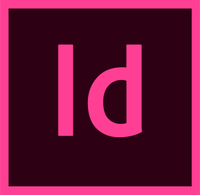 Download InDesign as a free trial today!
This seven-day trial lets you download InDesign to your PC or Mac. If you cancel before the end of the trial you'll pay nothing. Otherwise, you can keep going and you'll be automatically be converted to a paid subscription.

Today's best InDesign deal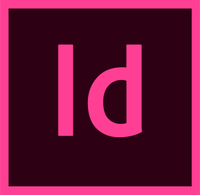 Get InDesign, Express, Firefly & more for $20.99/mo
Subscribe to Adobe's industry-leading desktop publishing software for PC or Mac, and you'll also get access to Express, Firefly, Portfolio, Adobe Fonts, Behance, 100GB of cloud storage and 500 monthly generative credits.
InDesign uses
What is InDesign?
InDesign is desktop publishing software made by Adobe and first released in 1999. The industry standard for page layout and desktop publishing, and is used by graphic designers to create posters, flyers, brochures, magazines, newspapers, presentations, books, and more.
What can you do with InDesign?
InDesign is a desktop publishing and page layout software tool that offers a wide range of features for creating professional-looking documents. It's commonly used by designers for tasks such as creating multi-page documents with complex layouts, controlling typography and formatting text, formatting images and graphics, creating interactive PDFs and collaborating with other designers and publishers. It also interacts seamlessly with other Adobe apps: for example, you can insert a graphic you created in Adobe Illustrator into InDesign using simple copy-and-paste.
While primarily used for print, InDesign also has digital publishing capabilities. It's often used in conjunction with the Adobe Digital Publishing Suite to create content suitable for tablet devices, and it supports export to EPUB and SWF formats for the creation of ebooks and other digital publications. It also supports XML, style sheets, and other coding markups, allowing for the export of tagged text content for use in other digital and online formats.
How to buy InDesign
How do you buy InDesign?
The only way to buy InDesign is through a subscription, for which you pay either monthly or annually. The cheapest subscription is a Single App InDesign Plan, which costs $20.99 and gives you access to InDesign on PC and Mac, as well as Express, Firefly, Portfolio, Adobe Fonts, Behance, 100GB of cloud storage and 500 monthly generative credits
Alternatively, if you want to access other big-name Adobe apps as well, such as Photoshop, Illustrator and After Effects, you may prefer the Adobe Creative Cloud All Apps subscription. This is more expensive, but it gives you everything you get with the Single App Plan, along with access to more than 20 other Adobe creative apps. If you're not sure which Creative Cloud apps would benefit you, see our Adobe software list.
Is there a free version of InDesign?
The only way to get InDesign for free is to download a free trial of InDesign. This gives you seven days to use the full version, including access to all the latest features and updates.
To start the free trial, you'll need an Adobe ID. If you don't have one, don't worry, it's free and only takes a couple of minutes to create. Just go to the Adobe account page, and click 'Get an Adobe ID'.
Once you have an Adobe ID, go to this page and follow the steps. Note: you'll have to provide credit card details to start the trial, but if you cancel your subscription before the end of the trial, you won't be charged a penny.
If you don't cancel, Adobe will start to bill you for a subscription, so keep your eye on the calendar if you're not sure about keeping InDesign. If you like it, though, you don't have to do anything and your subscription will automatically start after the seven days.
Are there any discounts for InDesign?
There are currently no discounts on a Single App subscription to InDesign. However, if you're a student, teacher or anyone else working in education, you can get the All Apps plan, which includes InDesign, for less than the cost of a Single App subscription during the first year: just $19.99 per month. If you continue your discounted subscription, the second year will cost $29.99.
How much does InDesign cost?
The cheapest way to buy InDesign is through the Single App InDesign plan, which costs $20.99 per month on an annual plan. The other way is through the Adobe Creative Cloud All Apps subscription, which costs $54.99 per month on an annual plan. This gives you access to InDesign and 20+ other creative desktop and mobile apps, including Photoshop, Illustrator and After Effects. Check our Adobe Creative Cloud discount page for the latest deals.
InDesign features
What are some of the best features of InDesign?
InDesign also offers a number of distinctive features that help designers create professional-looking printed and digital materials quickly and easily. Master pages allow you to create document templates with common elements such as headers, footers, page numbers, and logos. Character and paragraph styles allow you to quickly and easily apply consistent formatting to your text. In a similar way, object styles let you apply consistent formatting to objects such as images and frames. InDesign also supports scripts, which are small programs that can be used to automate repetitive tasks.
InDesign requirements
What is InDesign compatible with?
On PCs, InDesign supports Windows 10 versions 20H2, 21H1 and 21H2, and Windows 11 version 21H2. On Macs it supports macOS version 13 (Ventura), macOS version 12 (Monterey), macOS version 11 (Big Sur) and macOS version 10.15 (Catalina). You'll find the full system requirements here.
Can you use InDesign on your phone?
No: InDesign is for Mac and Windows computers only, and there is no mobile version.
InDesign alternatives
Are there InDesign alternatives?
The best InDesign alternative is Affinity Publisher, which is made by Serif, the makers of Affinity Photo and Affinity Designer. Affinity Publisher is available for a low-cost, one-off fee and requires no subscription. Unlike InDesign, there is also a version for iPad. For more details, read our Affinity Publisher review.
Another good option is Quark Xpress, which predates InDesign and is also available for a one-off payment (albeit a more expensive one). Our favourite free alternative is the open-source tool Scribus, which does a decent job at page layout for creatives on a budget. For more options, see our full list of InDesign alternatives.