InDesign tutorials: Quick links
The best InDesign tutorials will help you craft content for both print and digital media. So whether you want to create magazines, brochures, posters, flyers, books or e-books, you'll be able to do so more productively and creatively.
Once you download InDesign, though, there's a bit of a learning curve. Below, we've curated a list of the best InDesign tutorials on the web, which will walk you through a variety of projects. We've divided them into the following sections:
The good thing about InDesign is that it's nicely interoperable with other software in the Adobe Creative Cloud. So if you need to improve your abilities elsewhere, then also check out our roundup of the best Photoshop tutorials, and sharpen your skills with our selection of the finest Illustrator tutorials. Finally, if you're looking to put your InDesign skills to the test, see our guide to gaining Adobe certification.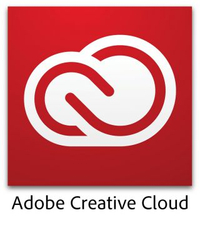 InDesign tutorials for beginners
01. Adobe InDesign Tutorial for Beginners
This super-comprehensive tutorial will tell you all you need to know about using InDesign. It's a long watch (over two hours) but it genuinely will have you using the software like a pro, and you don't need to have any prior experience.
With expert guidance, you'll be taught how to make a four-page brochure, with all the necessary skills that go into that. These include navigating the interface, adding text, using Adobe Fonts, adding images and more. Handily, the video is split into sections so you can easily jump to the parts you need.
02. See what you can create with InDesign
If you're a newcomer to InDesign, spend a couple of minutes watching this short tutorial that explains exactly what the software is, its purpose and who uses it. What is InDesign? gives a really clear explanation that shows off many of the time-saving tools and features that you'll probably end up using all the time.
03. Get started with InDesign
This series of short tutorials, created by Adobe, is designed to teach you everything you need to know to start working in InDesign. There's a mini video showing you how to make and save a document and a tour of the InDesign workspace. As you continue through, you'll learn how to add and format text, then move on to working with graphics.
04. Explore InDesign basics
Need something short? This is the one for you. There are many features to get your head around in InDesign and it's easy to feel intimidated by them all. In this five-minute tutorial on working with tools, Matthew Pizzi introduces you to the primary tools in InDesign and explains what does what, so you won't feel quite so lost.
05. A quick guide to master pages
The basic idea behind master pages is that whatever you place on the master page will all be applied to any other pages that have the master applied to them. They are extremely useful for ensuring consistency within your designs, and once you've got the hang of them they're ideal for streamlining your workflow. Here a basic guide to how to use master pages.
06. Add and transform graphics
This tutorial will walk you through the basics of working with graphics using InDesign. The four-step guide will teach you to add graphics to projects; move, resize and fit graphics; learn about linked graphics and to wrap text around objects.
07. Essentials of print design
InDesign is the perfect tool for a range of print projects, including flyers and brochures, stationery, business cards, letterhead, postcards, books, magazines, catalogues, annual reports and proposals. This short tutorial on the fundamentals of print design tells you what you need to know to get started.
08. Beginners guide to using typography in InDesign
This seven minute tutorial gives you a basic lesson in using Typography in InDesign. Ben G Kaiser runs through five basic tips to create interesting layouts and compositions when using type. It's clear and concise, so if you want more detail Kaiser also has a full InDesign tutorial series on his channel.
09. Set a print bleed
If your print design extends all the way to the edge of the page, it's essential to include a print bleed so you avoid an ugly white margin. This InDesign tutorial shows you how to set up a print bleed, including adding crop marks for the bindery.
10. Essentials of digital design
You can create many different types of digital designs in Adobe InDesign, including ebooks (EPUB format), e-magazines (also called e-zines), presentations, portfolios, digital ads and social content like Facebook banners, Twitter layouts, and Instagram content. This short tutorial explores some digital design essentials to get you started.

Tips for using InDesign tools
11. Best InDesign updates from Adobe Max 2023
Not used InDesign in a while? At its Adobe Max conference last November, Adobe announced a bunch of updates for 2023. And this short and to-the-point video from Envato Tuts summarises the five most useful changes. These are copy and paste (0.35), auto styling (1.20), graphic format support (2.20), preview InDesign documents (2.47) and improved spread page duplication (3.48).
12. How to use Share for Review
In this how-to video, Anne-Marie Concepción gives a quick tour of the Share for Review feature. She demonstrates how to post a file for client review and markup and how these comments are integrated back into the working file; all without needing to create a PDF first.

13. 10 InDesign keyboard shortcuts
These keyboard shortcuts are going to save you loads of time and increase your productivity. What's not to like?
14. 5 tips for working with images
In this tutorial, Adobe evangelist Terry White picks out five key tips for working with images in Indesign CC. It's a recording of a live session, so there's a bit of faffing about at the start – you can skip the first couple of minutes if you want to get straight to the tips.
15. How to wrap text around image edge in InDesign
Here's a short but useful video from Type Twice. It shows you how to use the text wrap tool and wrap text around an image in InDesign.

16. Subject Aware Text Wrap in Adobe InDesign
Launched in 2020, Subject Aware Text Wrap was a game-changing feature introduced to InDesign, as well as other Adobe tools. In this tutorial, Angelo Montilla goes over how it works.
17. 5 amazing things you can do in Adobe InDesign
In this video tutorial, Adobe expert Terry White and British graphic designer Dave Clayton share cool InDesign-made projects they've discovered. They also reveal tricks and tips they've picked up from Adobe events and their own experience using the design tool.
Build complex documents and layouts
18. Magazine layout in Adobe InDesign (and Photoshop) tutorial
This in depth tutorial explains how to use InDesign and Photoshop to make a magazine layout. It does jump between the two to create the best possible result, so make sure you've got Photoshop fired up too.
19. Let's create a three-page magazine spread
Complete your magazine layout skill set by learning how to create a three-page magazine spread using InDesign. This 22 minute video covers everything you need to know, and is definitely worth the investment of your time.
20. Magazine cover design in InDesign
In this course from Envato Tuts, you'll learn how to design a magazine cover from start to finish using InDesign. Learn everything from the basic anatomy of a magazine cover and how to use a magazine cover template for fast results, through to choosing a cover image and fonts for your own custom design.
21. How to design a modern poster
This video tutorial by Will Patterson walks you through the process of designing a modern, abstract poster from start to finish. Whether you're a complete beginner or a seasoned professional this video will give you lots of insights.
22. How to create a book in Adobe InDesign
In this live stream, Adobe Evangelist Terry White shows how to set up your own book in Adobe InDesign. Whether you're creating a print book or an eBook, this tutorial will help you get started the right way.
23. Bind a book: a 10-step guide
A handmade self-promotional book can make a cost-effective, personal and unique alternative to help you stand out. In this tutorial, Karen Lewis explains how to bind a book in a few easy steps, from setting up page spreads and cover templates in InDesign to the essential tools and techniques you need to bind your own books.
24. Create a calendar
Plan your time out and get organised with your own calendar. Plus, designing it yourself means you can set it up exactly how you want it! In this InDesign tutorial, magazine designer Jo Gulliver walks through how to design and edit a calendar using Scott Selberg's Calendar Wizard script.
25. Create a 3D calendar
Once you've mastered a 2D calendar, it's time to add an extra dimension. In this tutorial, Jo Gulliver reveals how you can create a 3D calendar by creating and manipulating cube nets in InDesign.
26. How to make a restaurant menu template
In this 90-minute video from EnvatoTuts, you'll learn how to make a menu from a menu template and also how to create a menu from scratch. Practising restaurant menu design is a great way to learn how to set up a layout, create hierarchy, and master the most essential tools in Adobe InDesign.

27. How to Make a Booklet in InDesign
Knowing how to properly set up a booklet file in InDesign is very important if you're looking to save time. As this tutorial explains, InDesign features some awesome editorial design tools to make it easier for you to design your own publication in a way that is cohesive, productive and effective.
InDesign tutorials for pros
28. Advanced InDesign tips and tricks
Adobe Live is a massive resource where experts and creatives walk you through different projects to show you just what's possible with Creative Cloud software. This 90-minute session with Adobe expert Tony Harmer is packed with ideas, inspiration, tips and techniques for your InDesign projects.
29. Create special print finishes
If you're after something really unique, special finishes can transform a print design. In this guide, magazine designer Jo Gulliver talks through the processes of creating special print finishes. You'll learn to st up artwork in InDesign for special finishes such as varnishes, foil blocking, embossing and die cutting. Each finish has some best practice guides you should follow, but once you get your head around creating one you should be able to easily apply this knowledge to the other processes.
30. Add interactivity to EPUBS
It is possible to use InDesign to create dynamic and engaging EPUB documents by adding rich interactive features. This tutorial shows you how to include slideshows, add buttons to trigger animation, add hyperlinks to your document, and more. It also explains how the EPUB Interactivity Preview panel can simplify your production process by giving you immediate feedback on how an animation might look when it's exported and viewed on a device.
31. Create a realistic neon text effect
Light-up neon type is an ideal way to add a little 80s glamour to your designs. This tutorial shows you how to nail the effect in 10 minutes – and the skills you'll learn are easy to apply to other designs, too. Time well spent.
32. Create reflective typography
Shiny and glossy graphics may not be to everyone's taste, but they certainly have their place and are often employed in sports branding and design. In this tutorial on creating reflective typography, Luke O'Neill demonstrates how to achieve this look using InDesign, although the tips could also be applied to Illustrator.
Related articles: