The best InDesign alternatives can offer equally brilliant (and in some situations, even better) desktop publishing features to the Adobe software but without the need for a monthly subscription. If you find the right InDesign alternative for you it could save you money and hassle of tracking your subscription.
While InDesign is undeniably the leading option, that monthly subscription to either InDesign alone or to the full Creative Cloud suite can be off-putting to many, especially in these financially straitened times (although bear in mind that you can have a free trial to give it a test drive before you subscribe – more details on that below).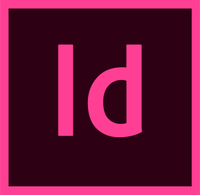 Download a free trial of InDesign for PC or Mac now
If you're not sure whether to opt for an InDesign alternative or Adobe's industry-leading software, you can try the latest release of InDesign for free with a seven-day trial. You get all the latest updates and features, and there's no obligation to continue with a subscription afterwards.
Still, if you've had your seven days' worth and you're not convinced about paying a monthly fee for the rest of your career, there are other options available. Below I've assembled the best InDesign alternatives, and they're all subscription-free; they'll either charge a one-off fee or even nothing at all.
However if you do decide to plump for InDesign after all, see our main Adobe discount page or our article on how to download InDesign. And for other non-Adobe software options, see our list of the best Photoshop alternatives.
The 7 best InDesign alternatives
Our top InDesign alternative without any doubt is Affinity Publisher. The third release in the Affinity range of Adobe-challenging creative apps, Publisher was launched in 2018 and delivers an experience that's pretty darn close to using InDesign.
Affinity Publisher has a similar interface and can manage most of what InDesign does, with impressive page layout tools for both print and digital media. You can import InDesign files, as well as raster and vector files, and you get full preflight checking to alert you to any possible errors in your documents.
Available for both Mac and PC, although not for Linux, Affinity Publisher can be used as part of the Affinity suite of interoperable apps, which includes the vector editor Affinity Designer (see our Affinity Designer review) and the image editor Affinity Photo), or simply on its own.
There's no iPad version yet, but you can open, edit and export Affinity Publisher documents in Affinity Designer for iPad and the iPad version of Affinity Photo. The package has a one-off cost of £49.99 / £48.99, with a few templates thrown in, making it a good value if not an entirely comprehensive InDesign alternative; get all the facts in our Affinity Publisher review.
Another strong InDesign alternative is VivaDesigner, which comes in both desktop and browser-based flavours and packs in plenty of features. It can handle just about anything you'd normally do in InDesign, and it features native file import capability so it'll play nicely with Adobe software.
VivaDesigner has a straightforward and intuitive interface, as well as features including change tracking, character inspectors, clipping, extended image search, multilingual text editing and much more.
There is a free version of VivaDesigner, but you can achieve a lot more with the premium edition, which costs a one-off $139 / £99 for the personal edition and $399 / £279 for a commercial licence. The price is very reasonable for such high-end software.
Magix's Xara Page & Layout Designer 11 is an InDesign alternative with a lot to like about it, particularly the price. Coming in at $89.99 / £49.99 it's far from expensive, but it isn't suspiciously cheap either, and you'll definitely get your money's worth.
The interface looks a little antiquated but do worry, it's incredibly easy to use, and you're provided with a decent selection of templates to help you get started. It supports Pantone colours and exports PDF/X files for accurate print reproduction.
Xara Page & Layout Designer 11 doesn't have the scope of a package like InDesign or QuarkXPress (I'll turn to that next), but if you're just getting started or only occasionally use DTP and don't want to spend a huge amount on your software, you can get a lot out of this while your fine-tune your layout skills. You can try before you buy with a free seven-day trial.
Back in the days before InDesign was even a thing, QuarkXPress was the only serious desktop publishing package in the game; in the 1990s and into the early years of this century it could be found in every design studio and publishing house.
QuarkXPress dates back to 1987, and while InDesign has since completely stolen its thunder, it's still available and it remains a good InDesign alternative. QuarkXPress is actually a very powerful and well-featured DTP package that definitely gives InDesign a run for its money.
Available for PC or Mac, the software is still updated on an annual basis, usually around late spring/early summer. It can be used to create everything from posters and flyers to brochures, catalogues, and magazines, as well as ebooks and web and mobile apps. It offers impressive functionality for both print and digital design, and, it can import InDesign files.
The main reason QuarkXPress is not higher on this list is the cost. The pricing still seems aimed at the corporate market, with a new one-year licence starting at $474. It's not as expensive as it used to be, but still fairly pricy considering the cost of the options higher up on our list. That really makes this an InDesign alternative for those who have a personal preference for the software or need to use it in a specific job.
Finding a good free open-source InDesign alternative isn't easy, but there is one in the form of Scribus. First launched back in 2001 (when it would have been a QuarkXPress alternative), Scribus provides an InDesign-like interface and a lot more features than you'd expect from a free package.
With a dedicated and enthusiastic developer community behind it, it's stable to use and regularly updated, with all the DTP features you'd hope for including support for OpenType, CMYK colours, spot colours, ICC colour management and versatile PDF creation. There are also some surprising extras like vector drawing tools, emulation of colour blindness and the rendering of markup languages like LaTeX or Lilypond.
You should be able to get up and running quickly thanks to its helpful forums and documentation, and the software even comes with a free selection of templates for things like business cards, brochures and newsletters.
On the face of it, it seems you can't open files from InDesign. However, Scribus actually can open idml files in its development fork, the 1.5.x version. (Thanks to Charles Eddy for that tip).
While Scribus isn't likely to become as powerful or feature-rich as InDesign, it's a great alternative if you're working in indie publishing or on a personal side project and prefer to use a free DTP package. Scribus is available for Mac, Windows and Linux.
If you're not keen on spending much on an InDesign alternative, Swift Publisher is worth a look; at least if you're on a Mac. This is a budget DTP app that has a major selling point: its selection of over 500 templates for all manner of projects, including bi-fold and tri-fold brochures, catalogues, business cards, social media, disc labels and covers, address labels and more.
Not only does Swift Publisher have a huge number of templates, you also get access to a collection of 2D and 3D heading presets, plus 2,000 free clipart images and 100 image masks. Swift Publisher really does have a lot going for it.
When it comes to actual layout you get some sophisticated features such as double-page spreads, unlimited layers, master pages, customisable grids, rich-text tools and printing to RGB or CMYK, and when you're done you can export to PNG, TIFF, JPEG, EPS and PDF.
For $19.99 you wouldn't expect it to be as good as InDesign, and frankly it's not, but Swift Publisher a decent budget option if you only need to make rather specific layout designs and would prefer to use templates to get things done quickly. There's a free trial, so you can give it a go before you buy.
Lacking in DTP skills? Lucidpress is just the thing for people who want an InDesign alternative that's a lot easier to use than InDesign itself, and a great way to pick up the basics of desktop publishing before graduation to a more fully-featured package. It's browser-based with an easy-to-use drag-and-drop interface, and it provides a huge collection of ready-made templates (both free and paid-for) that'll enable you to get started quickly, whether you're creating print or digital content.
Lucidpress integrates with Google Docs, YouTube, Dropbox, Flickr, Facebook, Unsplash and other online services (see our own guide to the best cloud storage options) so that you can import existing content, publish designs online, embed them in emails or webpages, push to social media, download as print-ready files, or order directly from the Lucidpress print shop.
Of course, the software isn't massively sophisticated or feature-rich, but if you're new to desktop publishing and aren't ready to dive in and learn how to use professional software (and to pay for it), this is a quick and easy way to create basic designs.
Unlike Swift Publisher, you can use Lucidpress on any computer with a web browser. There's a free version, but it's quite limited. You'll need to upgrade to the $9.95 a month subscription to get features like unlimited shapes and documents, custom fonts and print-quality PDFs.