In UI design, every change needs to be justified. Even the smallest tweak can throw people, especially after years of regular use. So many people are wondering why, after a decade and a half, Apple has suddenly decided it needs to move the End Call button on the iPhone.
iOS17 shifts the red 'hang up' button from its traditional central position to the lower right-hand corner of the in-call interface. That might seem like a minor move, but considering the button has been in the same place since the iPhone's launch way back in 2007, it's going to require some adjustment. Get it wrong and you'll FaceTime somebody by mistake – the horror! (if you're looking forward to Apple's next smartphone, see our roundup of everything we expect from iPhone 15 next month).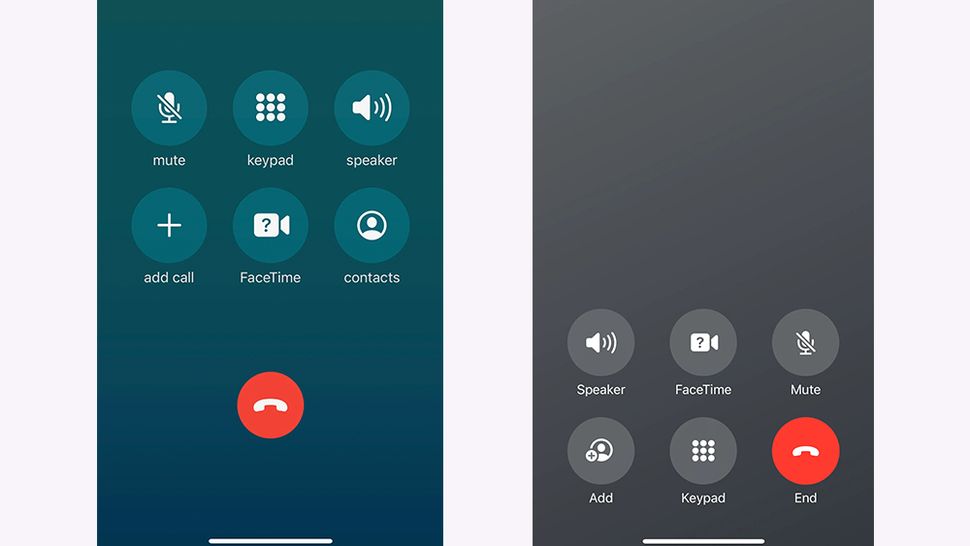 Among more radical changes coming with iOS 17, including real-time voicemail transcriptions and a bolder font, this relatively small tweak is getting a lot of attention. The beta version features a redesigned in-call iPhone app interface that drops the Contacts icon and moves the End Call button to the bottom right corner of the menu.
This means that anyone who automatically reaches to tap where they would usually hang up is going to hit the FaceTime button or the dial pad. Some users are already predicting accessibility issues and "traumatic" accidents.
Hmm, #Apple moving the "end call" button in the latest beta is going to take time getting used to, as any changes are. Not entirely sure why the change is needed after a decade and a half of the interface being the way it is. The iPhone app interface when in a call has… pic.twitter.com/fW4z4QJA4VAugust 10, 2023
The call end button on bottom right corner simply doesn't work on #iOS17 it's much more natural to simply bring your thumb in the middle and tap to end a call. Why are you trying to become a bad version of android. @Apple pic.twitter.com/VkZeLVIIzQJuly 16, 2023
Am I the only one who thinks the red "end call" button should be in the bottom middle?? Holding an iPhone 14 Pro Max with your left hand makes it almost impossible to end a call… pic.twitter.com/RftIbmplN7August 6, 2023
Judging by responses on Twitter, users of the beta version are already having some difficulties. "I have clicked FaceTime sooo many times trying to get the keypad," one person wrote. "Already imagining the trauma of unintended call ends," someone else tweeted. Left-handed users are particularly unhappy. "Holding an iPhone 14 Pro Max with your left hand makes it almost impossible to end a call," one person claimed.
So is this change merely for change's sake? For the moment, it seems unnecessary for current iPhones. Even for right-handed users, putting the button at the bottom right doesn't put it nearer to the thumb if you grip the phone firmly with your thumb on the side button. And while the red colour aids identification, that doesn't help anyone with a colour vision deficiency.
However, changes in UI are often carefully planned and it's possible that Apple is making this tweak now to ease the transition for future changes further down the line, perhaps with the addition of new options. Only time will tell how long it takes people to adjust. See below for the best current prices on iPhone 14 or see our roundup of the best iPhone 14 prices.