Apple has officially announced the details of the latest iPhone 15 series, and we're pretty excited for what's to come. Apple has unveiled that the iPhone 15 will (yet again) be available in four models with the Plus, Pro, and Pro Max smartphones each sitting at different price points. Preorders for the iPhone 15 are due to begin on September 15 via the Apple website.
The standard iPhone 15 has a starting price of $799, with the iPhone 15 Plus sitting at $899 and the iPhone 5 Pro at $999. Only the iPhone 15 Pro Max has a higher starting price than the previous year at $1,199, but it now has 256GB of storage at a minimum, instead of the original 128GB, making it the same price as the 14 Pro Max.
For full details on what exciting new features we can expect from the iPhone 15, see our sections below with a focus on design, camera, and how to preorder. If you're not in the market for an iPhone 15 but still want one of the best iPhones for photography, take a look at our guide to the best camera phones in 2023.
Apple iPhone 15: design
At Apple's 'Wonderlust' event. We learned that the standard iPhone 15 model will inherit several features from last year's iPhone 14 Pro series, including an improved Dynamic Island, the A16 Bionic chip, and a 48MP main camera. There are additionally five colours in a textured matte finish: pink yellow, blue, green and black.
The iPhone 15 Pro and Pro Max on the other hand will have a new grade 5 titanium case, plus features like a customisable action button, and a new full-screen standby mode activated when the phone is turned on its side. These models will have a brushed texture finish in four colours: black, white, blue and natural.
The Pro models also sport a new A17 Pro, a 3-nanometer chip, with a new 6-core CPU and 6-core pro-class GPU that Apple says is up to 20 per cent faster. The difference between the Pro and Pro Max will be more pronounced, with the iPhone 15 Pro Max sporting a 5x optical zoom instead of the 3x on the standard Pro. As expected, all iPhone 15 models with have USB-C charging instead of Lightning.
The move from Lightning to USB-C is a big design change, and necessary because of new EU rules that were announced last autumn that will require all phones sold after autumn 2024 to use the USB-C connector for charging. It makes sense too, at least from a brand point of view, with the iPad, MacBook and most third-party accessories shifting to USB-C for easier accessibility.
Apple iPhone 15: camera
We have a lot to say about the new iPhone 15 camera, specifically the iPhone 15 Pro Max camera, and it has even divided our team. Joe feels that the iPhone 15 has finally given us a reason to go Pro Max, with its amazing camera specs tempting him away from Samsung – whereas our photographer Beth definitely won't be buying the iPhone 15 with no interest in these mediocre megapixels.
We'll let you make your own mind up. But the key takeaways from Apple's announcement are that the iPhone 15 Pro Max will have a longer optical zoom than the standard iPhone 15 Pro, although neither of these models offers an increase in megapixels, sporting the same 48MP camera as last year's 14 Pro series. The camera has however been updated with a larger quad-pixel sensor, with high resolution in more focal length options including 24mm, 28mm, and 35mm.
The biggest change with the iPhone 15 camera is that Apple has taken advantage of the larger phone's size, in order to give the iPhone 15 Pro Max an upgraded 12MP 5x optical zoom (120mm equivalent). This still doesn't compete well with the Samsung Galaxy S23 Ultra's 10x zoom, but it has a wider f2.8 aperture compared to f4.5 on the Galaxy. There's also the option to customise the default lens, and the phone can now shoot 48MP HEIF as well as Apple Raw.
In all honesty, there doesn't seem to be an overwhelming amount of change in the camera department aside from the excitement surrounding the (not periscope) tetraprism method of bouncing light around before it reaches the sensor that Apple has implemented in the Pro Max model to allow for greater telephoto capacity.
Apple iPhone 15: how to preorder
If you've made your mind up and are ready to preorder the iPhone 15, here's everything you need to know on how to do it. Orders are expected to ship out on September 22, and while Preorders may not kick off until September 15, you can actually prepare to preorder right now by filling out some details and adding your order to a digital calendar.
If you already have an iPhone or Apple device, then head to the App Store and select your preferred model of iPhone 15, the colour, storage capacity, and payment plan options, plus your desired network carrier, and you're all set.
Simply select the blue "Get Ready for Pre-order" button that will appear once you've followed the process, and then Apple will require your Wireless number and the last 4 digits of your SSN to proceed.
When the 15 September rolls around, you'll then be able to pre-order your new iPhone 15 with just the tap of a button, making the entire purchasing process quicker as you've already decided on what you want. You can also use our quick links below for faster navigation to exactly which iPhone 15 model you like.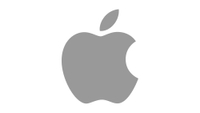 Apple iPhone 15: FAQs
Which iPhone 15 model is the best?
That all depends on what you want to get out of your smartphone, such as how big of a screen size you prefer, how big of an upgrade you're expecting from your current device, and how much you can afford or want to spend.
For photographers and content creators, it's usually the case that the Pro Max model is the option with the best camera and features. But both the iPhone 15 Pro and Pro Max have nearly identical specifications this year when it comes to the camera array, so it might be a wise choice to opt for the Pro model over the Pro Max if you don't have the biggest budget.