With every new rumour it's becoming clear Apple is bullish about the release of the company's first AR and VR headset, but it's hard not to see this as a gamble. Called Reality Pro, this mixed reality headset feels like Apple's first punt since the 1990s. It's a roll of the dice on a on new hardware that, perhaps, nobody wants or needs right now.
So can Apple succeed where Microsoft HoloLens and Google Glass have failed? For years AR and VR headsets have been on the cusp of taking over our approach to movies, games and even design and app creation; we've reported on how VR and AR could be the future of UX design in the past and in our article 'VR is it the future of design?' we cover this in detail.
Last week new rumours of Apple's mixed reality headset emerged and suggested exactly how Apple VR will work, and pointed to a device with incredible tech and ability. According to the reported leaks the headset will have an iOS-like operating system, can mirror your MacBook screen and have a hands-free interface so you can control the device and apps through gestures.
While the tech promises to be impressive, a new Bloomberg report reveals Apple really believes in this headset, and some senior managers are suggesting this could 'replace the iPhone' as Apple's premier product. That's a big brag.
The idea is the new Apple AR and VR headset – called the Apple Reality Pro – can be worn all day, worn anywhere, and in fact replace your laptop and phone. The headset can, according to rumours, display a Mac's screen and naturally run video calls. But will you really wear this all day? There's one big flaw already, the rumours suggests the Apple mixed reality headset battery will only last two hours.
Given Google and Microsoft both pitched the same idea, and failed, it's a wonder Apple could be going so big on Reality Pro. A report at Upload VR revealed Microsoft has pulled the plug on HoloLens 3 and Google Glass failed because it solved problems that few people had – the belief was it would succeed on hype and branding. Sound familiar?
Apple has always succeeded by sticking with answering two questions: Can an existing product be improved? Is there a mainstream problem that needs solving? When the iPod launched it improved on the Walkman and streamlined the experience of listening to MP3 players with an integrated store. The iPhone did the same for mobiles and when iPad launched the world was eager to have a new touchscreen tablet and move away from bulky laptops.
What does Apple's Reality Pro offer? Mixed reality headsets are already here outside of Google and Microsoft. Smart Glasses exist and brands such as Magic Leap, Rokid Air and Nreal Air have found some success, but the demand is low. So, there are products that can be improved upon and with the right killer apps, likely around fitness, video calls and gaming, along with Apple Store connectivity, Apple could win here.
Yet the demand is low and no one is really hankering for a wearable mixed reality headset to replace the phone in our pockets or our laptops and tablets. And while the recent Bloomberg report suggests Apple execs love Reality Pro they're not really backing it with numbers – according to the rumours only one million Apple headsets will be made in the first year. In contrast, Apple sold one million iPads within 28 days of launch, and 15 million iPads in the second year, according to MacWorld.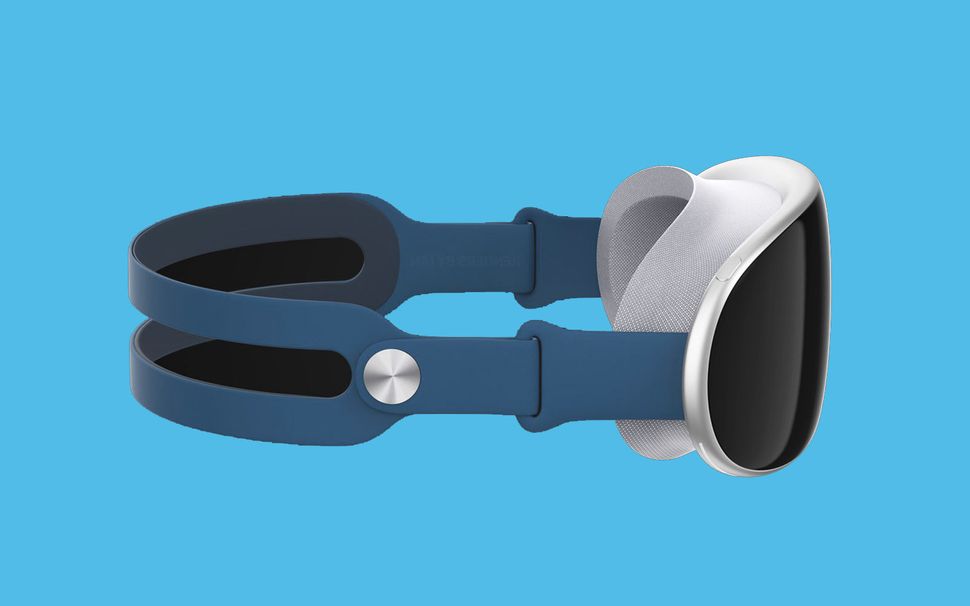 At a rumoured $3,000 for the Apple headset it's also hard to see any consumers buying this; in comparison the Meta Quest Pro is $1,500 / £1,500 and Microsoft's stuttering HoloLens 2 starts at $3,500. I'm sure Apple is also looking at Sony's PSVR 2, which costs $599.99 / £529.99, to see how a lower-priced system sells to the mainstream, as there's also a suggestion future Apple Reality Pro headsets will reduce the cost to $1,500 / £1,500 and go head-to-head with Meta and side-step Sony.
Let's not forget Apple has some famously funny MacBook fails, such as the 1995 PowerBook 5300 nicknamed the 'Hindenbook' because it kept catching fire. VR too has a long history of failures, such as the 1995 Nintendo Virtual Boy that was ahead of its time and truly bonkers – it was like wearing scaffolding and only displayed games in red and black.
The future of AR and VR headsets is a complex one, with many brands staking their reputations on succeeding in this space. Remember, none of this is new. Everyone's been banking on the future of design, social media and gaming being a mixed reality headset for years but it's yet to take off; and Meta is ploughing billions into making this work.
Apple could either be the brand to make VR and AR mainstream, as it did with iPad and the Apple Watch, or it could fail and leave the space to more focused brands like Sony that have a specific need and solution – gaming. I can't help but feel Apple is taking a huge gamble with Reality Pro, but then it also took a punt on wearables and services (Apple Pay, etc) and that turned out just fine. The next 12 months could be very interesting.
Read more: