There's more pressure than ever on students to be equipped with the latest tech to see them through their studies. Luckily you can take advantage of student discounts offered by almost every major brand, including DELL student discounts.
DELL offers some fantastic discounts for students, and we've selected some of the top deals below to save you looking. There's also an option to earn up to 3% back in rewards when you shop with DELL, which can be applied to future purchases, and you receive free expedited delivery and further savings when trading in older tech. Looking for even more student deals? Check out our breakdown of the best Apple student discounts too.
You could also consider becoming a student advocate and representative for DELL and Alienware on your campus in exchange for paid opportunities, free products, cash rewards, and expert training. But for now, here are the best deals.
DELL Student Discount: The best deals
DELL student discount deals
For a limited time, Dell is throwing in Accidental Damage coverage with some of its products, so be sure to read the fine print and the description to see if your new device will be covered for free. Also, note that Tax is added on top of purchases at checkout.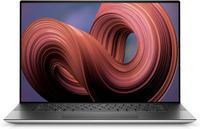 Save $400 on a DELL XPS 17 laptop
Was $3,549 now $3,149
The DELL XPS 17 is one of our favourites, and we gave the 9710 model a 4.5-star review last year. This model however is the latest 9730 edition – with a powerful 13th gen Intel Core i9 processor, NVIDIA RTX 4070 GPU, 17-inch Ultra HD display, with 1TB of storage and 32GB RAM.
*This is by no means a cheap or affordable budget laptop for students, but downgrade the specifications a little and you might find an iteration that's within your budget.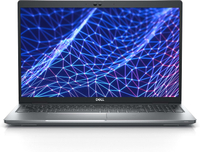 Save $977 on a DELL Latitude 5530 Laptop
*Limited time deal*
Was $1,946.38 now $969
The DELL Latitude 5530 is primarily a business laptop and would suit a student majoring in general studies or business with a 12-th gen Intel i5 vPro CPU and Windows 11 Pro OS. It also comes equipped with 16GB of RAM and 512GB of internal storage for keeping files and documents backed up.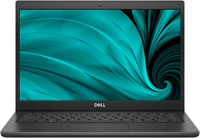 Save $545 on a DELL Latitude 3420 Laptop
*Limited time deal*
Was $1,094 now $549
The 14-inch DELL Latitude 3420 is primarily a business laptop and would suit a student majoring in general studies. It has an 11-th gen Intel core i5 CPU and Windows 11 Pro OS, and it also comes equipped with 8GB of RAM and 256GB of SSD storage for keeping files and documents backed up.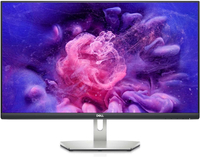 Save $60 on the DELL S2721DS 27-inch monitor
Was $259.99 now $199.99
The Dell S2721D 27-inch monitor is great for students as a companion for gaming, as well as a second screen for schoolwork with two HDMI ports, plus it has built-in speakers so it can also be used as a TV for your uni room for streaming Netflix without needing a soundbar.
DELL student discount deals
The UK Dell student discount works a little differently to other schemes. Instead of being directly shown the reduced student prices on the website, you'll first need to follow the link that says "Get your Coupon" on the UK Dell website landing page and then enter your academic email address.
You will then be emailed a series of coupon codes such as '5% discount on all Inspiron laptops' followed by your unique coupon code, which you will then need to apply to your order before you checkout on the website to receive a discount. Note: Your voucher codes and allowance are reset in January of each year.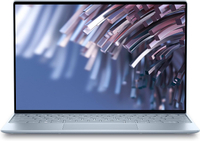 Save £95 on DELL XPS 13 laptop + extra 10% with code
Was £1,174.01 now £970.85 with email coupon
You'll need to use your academic email address for this deal, as without it, you'll save £95, but with your unique 10% off coupon, you'll save a total of £203.16. This XPS 13 is equipped with a 12-th gen Intel Core i7 processor and operates Windows 11 Pro with 16GB of RAM/ 512GB SSD.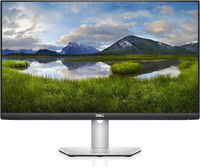 Save 25% on the DELL S2721HS 27-inch monitor
Was £169 now £126.75 with code S2721HS25
This full HD Dell monitor is great for students with a large 27-inch display and ultra-thin design making it portable and suitable for a uni room. It has swivel and tilt adjustments for easy viewing, plus AMD FreeSync™ technology for fast refresh rates, ideal for gaming. It has no speakers.
Am I eligible for DELL student discounts?
In the US – Honestly, we're not even sure that you really need to be a student to use the Dell US student discounts, as when we followed the process of adding a student-priced monitor to our cart on the website, we could still proceed to checkout as a guest without any prompting for validation or sign-in using academic email accounts.
In the UK – If you are a student or apprentice aged 16 years or older, and studying at a college or university level then you are eligible for a Dell student discount, however, you will need access to an academic email address (usually ending in ac.uk) and Dell seems to be pretty strict on it.
If you don't have an academic email address, then you can contact: dell_advantage_student@dell.com with proof of your enrollment into your college or university instead. You might also be required to submit a photo of your current and in-date student ID to Dell as evidence.
Should I apply for a Dell Preferred Account (DPA)?
Here's what you need to know:
Dell is offering US students the option to pay with finance through its DPA promotions. What this entails is a monthly payment plan, rather than full payment upfront for a product, where no interest is applied if the product is paid for in full within 6 months. Offers are subject to credit approval, and according to the t's and c's, may be changed without notice.
This option is only applicable to purchases valued over $199 or more, and orders that have been placed up until 8/30/2023. There is also a longer no-interest option for orders that value $799 or more and are placed up until 8/30/2023, and the product must be fully paid for within 12 months.
For both of the no-interest promotions, minimum monthly payments are still required, and if not paid off in the 6-month or 12-month time frames, your account balance and any new purchases made will be subject to Dell's Standard APR rates, ranging from 20.74% - 29.99% variable APR, as of July 2023, and dependent on your creditworthiness.
---
• If you need some guidance on which DELL products are right for you, then take a look at our useful guides to the best Dell laptops, as well as the best Dell monitors for creatives. Need something a little more product specific? See the best Dell XPS 17 prices updated each month, and the best Dell Inspiron 13 prices too.