The new Glowforge Aura is a laser cutting and engraver with crafters in mind. It's part of a new trend for laser machines to encroach on the digital crafting scene made popular by Cricut, but can this compact laser craft machine really nudge out the blade machines everyone is used to? Maybe.
For years laser engravers and cutters have been large, heavy machines (you can find a roundup of the best laser machines in my guide) but this year has seen a trend for smaller, compact laser-based cutters and engravers that have digital crafters and hobbyists in their sights. Some are enclosed machines like the excellent xTool M1 while you can read my LaserPecker 4 review to find an example of a neat desktop machine.
The new Glowforge Aura is an enclosed laser machine that takes all of the great things I love about this brand (read my Glowforge Pro review) and places it into a compact, clean machine that measures just 20.5 x 22 inches. It means the Glowforge Aura can sit comfortably on a craft desk and becomes a home gadget rather than a machine for the workshop.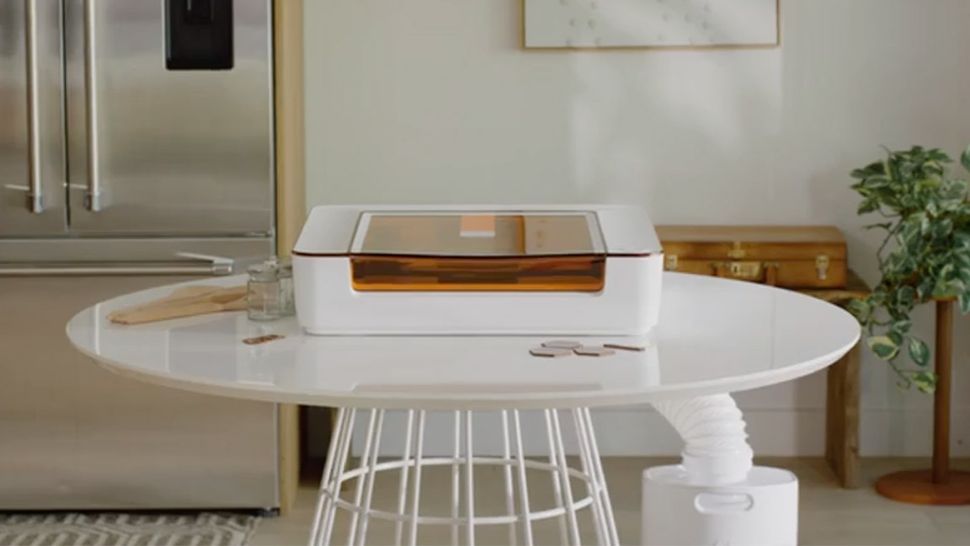 One other area where Glowforge Aura is being competitive is in its price; the larger Glowforge Pro costs around $7,000 / £6,000 while this new compact machine comes in at $1,200 / £943.90, making it cheaper than the similarly specced xTool M1 but twice the cost of a Cricut Maker 3.
The thing I love is this smaller machine apes the same onboarding and user experience of the larger Glowforge laser machine; it makes use of the same excellent browser-based app to enable you to design projects from scratch or import designs made in third-party software like CorelDRAW or Adobe Illustrator. Glowforge has also introduced its Magic Canvas AI too, to create laser-ready designs from text prompts. The Aura also makes use of Glowforge's excellent Proofgrade materials, so you're guaranteed high quality results every time without the trial and error of some laser machines.
The Glowforge Aura has a 12-by-12-inch workspace (but also has a passthrough slot like its big brother the Glowforge Pro for larger projects) and can cut materials up to 1/4-inch thick. Inside is a class 4 laser, so it's not as fast and powerful as a Pro, but for desktop crafting the Aura looks to have what you need (Glowforge has a good ecosystem and states which Proofgrade materials work with Aura).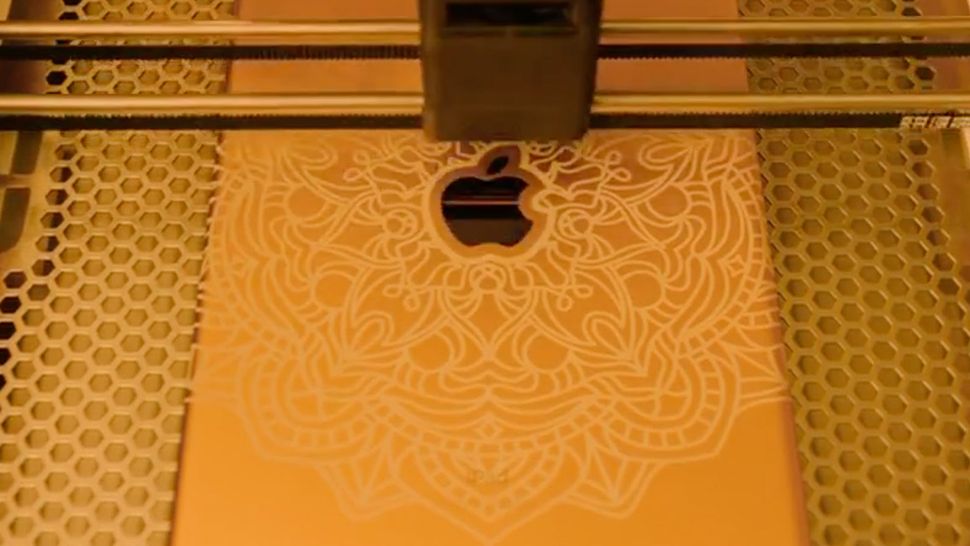 So, fad or the future of crafting? I'm leaning into viewing the Glowforge Aura as the next step in digital crafting and design; I love my Glowforge Pro so the idea of having this same high-quality tech in the home is very enticing. Interestingly, Glowforge clearly has Cricut in its sights as the Aura can use cut and engrave adhesive vinyl and iron-on vinyl, the kind of the craft material that has become a mainstay of Cricut Maker 3, and makes it a genuine Cricut alternative worth checking out.
This is a laser machine though, and as such can be a little messier than a Cricut. If you are considering upgrading to a laser cutter and engraver, and using it in the home, you will need the new personal filter gadget that cleans the air as you work (the Aura's lid is secure but you'll always get some vented material).
I'm taken with the new Glowforge Aura and can't wait to see where digital crafting and design goes in 2023 and into next year, and perhaps Cricut may even hit back with a laser-based machine of its own. The Glowforge Aura can be bought only in the US at the moment, from Michaels and JOANN. You can find more details and purchase options on the Glowforge website too.