A laptop is always a major investment – and for a designer, it can be one of the most important ones you make. From creating the work itself to dealing with all of the inevitable admin that comes with it, a designer's entire business can take place on a laptop (with the addition, perhaps, of one of the best drawing tablets) – but laptops don't come cheap.
But with Amazon Prime Day 2 (officially called Prime Big Deal Days but, yeah, we're not calling it that either), there are some awesome deals to be found on some of our favourite laptops for graphic design, including a massive saving on the M1 MacBook Air (a team favourite) and the innovative dual-screened ASUS ZenBook Duo.
The 3 best laptop Prime Day deals in the UK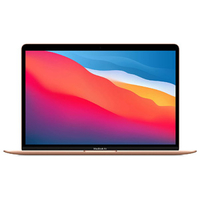 MacBook Air (M1, 2020, 256GB): £899 £828 at Amazon
Save £70: Apple silicon made waves when it arrived in 2020, and the M1 MacBook Air is still a fantastic machine. It might not feature the updated design of the M2, but it's still perfectly portable, and the processor is certainly future-proof for creatives.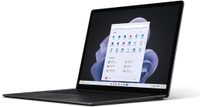 Microsoft Surface Laptop 5, 512GB: £1799 £1289 at Amazon
Save £510: This is a pretty huge saving on the super thin and light Surface Laptop 5, which we gave 4 stars in our review. It's a solid performer that can handle most creative tasks, and even if the design is a little dated, you can't really go wrong at this price.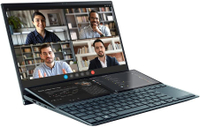 ASUS ZenBook Duo 14, 1TB: £950 £806 at Amazon
Save £144: Featuring ASUS's ScreenPad Plus secondary display, the ZenBook Duo is a productivity beast. The OLED version is one of our best laptops for graphic design, but if you don't need the super bright screen, this is a great, and much cheaper, alternative.