MacBook Cyber Monday LIVE: record low prices on M3 MacBook Pro and M2 Air
We're putting our years of experience to use tracking deals on MacBook Pro, Air, M2 and M3.
1. Quick links
2. Best deals overall: US
3. Best deals overall: UK

LIVE: up-to-date news
We've been covering Cyber Monday MacBook deals for years, and we have to say that this year's are some of the best we've seen. Most of these started as Black Friday MacBook deals, but they're still live now, including up to $200 off the M3 MacBook Pros at Amazon– laptops that were only released a few weeks ago!
Below, you'll find our curated list of the best MacBook deals around, on everything from the new M3s to M2 and M1 models, including the 2021 M1 MacBook Air, the cheapest MacBook of all. We start with a list of quick links to the retailers with the best MacBook offers, then we dive into specific deals that we've picked out as the best. Below that we've been making regular live updates with insight and analysis based on our decade's experience of using and testing and MacBooks and tracking their prices.
For a wider mix of Apple deals, see our Apple Cyber Monday live hub (it's not live anymore but the deals are all verified right now).
MacBook Black Friday Quick Links
MacBook Black Friday retailers in the US:
MacBook Black Friday retailers in the UK:
Editor's picks: the best MacBook Cyber Monday deals right now
Best MacBook Black Friday US deals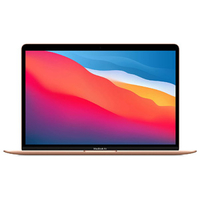 MacBook Air 13 (M1, 2020): $999 $749.99 at Amazon
Save $250.01: Apple laptops don't get cheaper than this, even with MacBook Black Friday deals! Amazon's run this deal on the already reduced 2020 MacBook Air before, but it's still the cheapest price we've seen on any MacBook. It's three years old and isn't a laptop for demanding video editing, but many of us at Creative Bloq still use it for general work, browsing and entertainment.
Price check: B&H Photo $849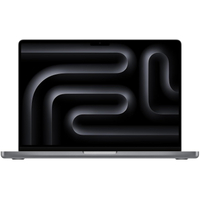 MacBook Pro 16 (M3 Pro, 18GB RAM): $2,499 $2,299 at Amazon
Save $200: The newest iteration of Apple's biggest laptop was only released on 7 November. It's so new, we haven't even reviewed it yet, but early indications suggest it's as incredible as we would hope. This deal on the larger of the two Pros ran out at B&H Photo last week, but now Amazon is running the same offer. And if you need even better performance, there's also $200 off the 32GB configuration.
Price check: Apple $2,499 | B&H Photo $2,299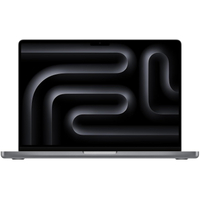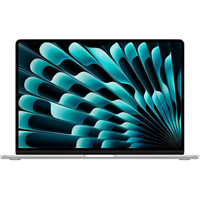 MacBook Air 15 (M2, 2023): $1,299 $1,049 at Amazon
Save $250: The biggest MacBook Black Friday deal so far is $250 off the new larger MacBook Air, which was released in July. We awarded this laptop 4.5 stars in our review, welcoming the feat of engineering through which Apple has made such a light and compact 15-inch laptop. Amazon has been offering this 19% saving for a couple of weeks, but we don't expect to see a bigger Cyber Monday discount.
Price check: B&H Photo $1,099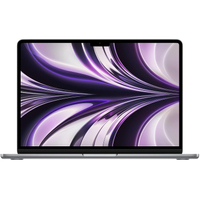 MacBook Air 13 (M2, 2022): $1,099 $929 at B&H Photo
Save $170: B&H Photo has the best deal on the most recent 13-inch MacBook Air. This was actually slightly cheaper before Black Friday (a record low price of $899), but anything under $1,000 is a decent price for a laptop that's become the device of choice for many of Creative Bloq's own team (see our review).
Price check: Best Buy $949
Best MacBook Black Friday UK deals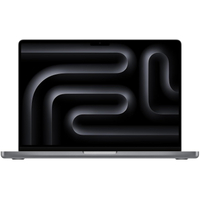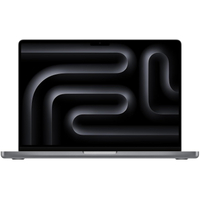 MacBook Pro 16 (M3 Pro): £2,599 £2,449 at Amazon Save £150: Amazon has a deal on the larger 16-inch M3 Pro-chipped MacBook too. This price cut is on a configuration with 18GB RAM and a 512GB SSD. Again, a welcome saving on such a new Apple laptop and obviously the cheapest price we've seen yet.
Price check: Apple $2,599 | Very also £2,449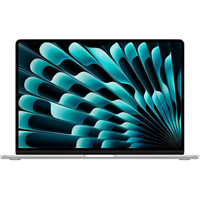 MacBook Air 15 (M2, 2023): £1,399 £1,249.97 at Very
Save £149.03: We're big fans of the new, larger MacBook Air, which is incredibly light and compact for a laptop with a 15-inch screen. This is the best price we've seen in the UK, Amazon was offering this but upped its price by a few quid.
Price check: Apple: £1,399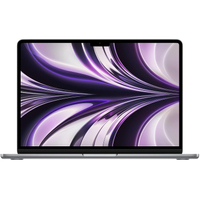 MacBook Air 13 (M2, 2022): £1,149 £1,029.97 at Amazon and at Very
Save £119.03: This is the lowest price we've seen in the UK on the newer M2 MacBook Air 13. When we reviewed it, we found that this 2022 laptop offered a notable boost in performance, plus improvements in the design and display. Whether those are worth the extra £270 compared to the M1 model above depends on your needs. If you're working on content creation or editing photos, I'd go for this newer device.
Price check: Currys: £1,049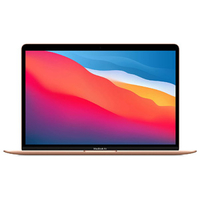 MacBook Air 13 (M1, 2020): £999 £797.97 at Amazon
Save £200: There's little exclusivity on this Black Friday MacBook deal since three major retailers all have the same price, but MacBook's don't get much cheaper than this. This did actually once fall to £777.99, but that price only lasted two days back in July during Amazon's Prime Day.
Refresh
And we're off! It's CB Editor Georgia here, to get us started on the final phase of this epic sales weekend. I'll be sharing all the offers, plus buying advice and tips, all of which I've honed over many years of covering these deals. Thanks for being here!
I've already seen some record savings this year, including a very surprising $150 discount on the newest iteration of the MacBook line up – the M3 Pro. Now, you might not necessarily need that model, it is quite the beast, but if you do, you'll be able to get it for cheaper than expected at B&H Photo. This is obviously a record-low price, because it is so very new. See it below:
So, what do I know about MacBooks? Well, for a start I'm typing on one right now. The M2 MacBook Air (in starlight, thanks for asking). I love this laptop – it's thin, light and as powerful as I need it to be. Plus the battery life is excellent.
The price on this model, which is the 13.6-inch version, has wavered since its release, but is currently sitting at its lowest price ever at B&H Photo. It's just $929 for the space grey version – that's $170 off the RRP. Actually that's the same price as Amazon has a renewed version on sale for, so that's not bad at all, is it?
It's the most basic version, which has 8GB RAM and a 256GB SSD. But other options are available (for more money). Just click through.
Before I go any further, did you know about Apple's gift card promotion this Cyber Monday? If not, then we have all of the details for you in our dedicated guide.
Or for a quick summary – if you make a purchase directly from Apple today (November 24) through to Cyber Monday (November 27) then you'll receive a complimentary Apple gift card to use on your next purchase.
The better the product, the better the reward. So if you buy a MacBook Air you can get up to $200 gift card, whereas accessories like AirPods and the Apple Watch will reap the minimum $50 gift card rewards.
Apple pretty much never gives direct discounts on its products, which is why you won't see us covering many deals direct from Apple here on this blog. But this gift card situation brings some prices in line with other retailers, and in some cases is even better – if you know you're going to be able to spend that gift card, that is. If you didn't have something else to buy anyway then it isn't such a draw as a cash discount.
I haven't always been a big Apple fan, but MacBooks were my gateway device, and now I'm firmly inside the ecosystem. My first MacBook was in 2006, but I spilled juice on it and it didn't survive for long.
But my re entry into the Apple World was through the M1 MacBook Air. The ability to sync between devices got me hooked, and now I'm iPhone, Apple Watch and MacBook-ed up.
That M1 MacBook Air is still a very decent option for some users, by the way. Students, for example, or those who want some decent speed, reliability and battery life, but don't need to raw power of the M2 or M3 chips.
I keep expecting that MacBook Air M1 to price drop to something silly, but it seems to have found a new baseline at $749 during these sales events. I mean, that is very cheap for what you get, but I live in hope we'll see something sub-$700 as time goes on. Right now, it's at $749 at Amazon.
It's one of our best laptops for students and best laptops for blogging for a reason. See our MacBook Air M1 review.
Our deputy editor, Rosie, went to Apple HQ in London recently, and the Apple experts told her that one of the things that makes the new MacBook Pro M3 stand out is the camera. She mentioned that video calls on the older MacBook didn't have such great quality when it comes to images, but that the new M3 version is much better.
We are in the process of reviewing it as we speak, so we'll report back!
I used to work at a secondhand tech store, and you'd be surprised how many amazing deals you can get on used products that are in like-new condition. if you're hoping to save some money this Black Friday and money is tight, then maybe consider buying a used Apple MacBook instead.
If you're a bit wary or unsure of buying used and secondhand tech (which is totally valid) then maybe our guide to refurbished Apple tech might help put you at ease or answer any questions you have.
Be aware that especially during big retail sales events, sometimes new products can fall below the price for a secondhand model if the deal is THAT good. But typically refurbished and secondhand products will be super cheap and save you money. Just make sure you get a warranty.
It's quite late here in the UK. But I'll be here well into the early hours, in case anything special happens at midnight when Cyber Monday begins. I don't know what I'm expecting – a fanfare (that will make me jump, it's a bit eerie here), a celebratory parade... Or maybe just a bunch of rock bottom prices. Hopefully that.
Black Friday seems to be getting longer every year. This is the first time any retailer has had an official 'week' of sales (thanks Amazon), which has meant much longer to shop for deals. It isn't so much like the old days of sales events when there would be flash sales and a fast moving pace. We've had pretty much the same deals since the beginning of the event so far.
I'm hoping that will change tomorrow, but even if it doesn't we've had some record prices (some incremental, but still) so I won't be super disappointed.
Obviously on Creative Bloq, we're mostly concerned with helping you to use your MacBook to complete your creative projects. But we do dabble in practical advice, too. Just take a second to look at your laptop screen. Is it clean? Look again...
Well, mine isn't. And we have a guide to help with that: how to clean a MacBook screen.
If you bag a shiny new MacBook, you want to keep it looking nice, and you also need that screen to be clear enough to see your detailed work clearly. So that's why you need it.
Let's talk screen sizes a moment.
MacBooks come in four different sizes.
MacBook Air: The OG Air is the 13-inch – the smallest, thinnest and lightest version. It's since been joined by the 15-inch, only available in the M2, not the original Intel or M1 versions, which gives you the benefit of the Air's portability and sleek build but with a screen a creative might need.
MacBook Pro: The 14-inch and the 16-inch versions are the classic Pro sizes, but a 13-inch version was added with the previous M2 line-up. This gave the power of the Pro to a more compact build. However, this hasn't been repeated in the M3 – probably because the power is geared towards a user who would need a giant screen (or at least a 14-inch one!).