We've scoured the web to present you with a fine and varied selection of free fonts. Including scripts, serifs, and a range of ligatures, these fonts will give you greater flexibility in your designs, and add to your arsenal of design tools.
This list represents the 100 best free fonts we've found in a variety of styles. We have many other articles covering specialist font types including handwriting fonts, graffiti fonts, web fonts and more, but we have sectioned our main list under these styles:
Body fonts (this page)
Most of the typeface collections listed here can be used in your projects, but please be sure to check the terms. Now join us as we present you with 100 of the best free fonts, which you can download and use today. Let us know how you get on!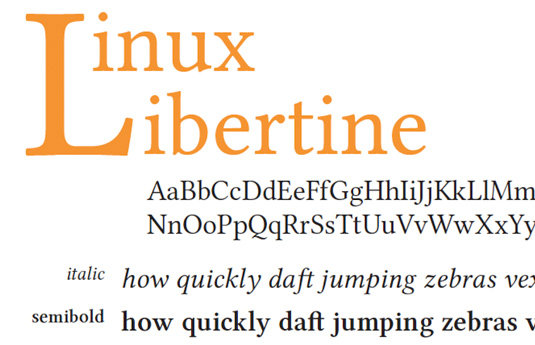 Format: TTF, OTF, WOFF
Linux Libertine was designed by the Libertine Open Fonts Project and, according to Wikipedia, "aims to create free and open alternatives to proprietary typefaces such as Times Roman". The font is licensed under the GNU General Public License and the SIL Open Font License, and contains more than 2,000 glyphs and includes character sets such as the Greek Alphabet, Cyrillic script, and Hebrew.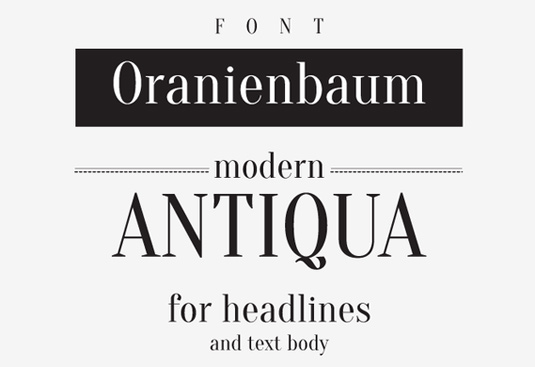 Format: TTF
Described as 'modern Antiqua' (a group of classic 'old style' typefaces), Oranienbaum has been created by Ivan Gladkikh and Oleg Pospelov. And as free typefaces go, it's a corker! Based on classics like Bodini, this font has pronounced serifs and makes a great headlines.
Next page: Legible sans serif display fonts