After Effects plugins can transform the way you work as a graphic and motion designer, animator or 3D artist. Adobe After Effects CC is already a core motion graphic and compositing application for so many artists because it can do so much out of the box. But like with any decent software, it can only be improved by the use of third party plugins to take your work to another level with new functionality or a streamlined workflow.
For an application that's almost 30 years old, it'll be no surprise to learn there is a huge range of After Effects plugins out there. In this post we select the essentials you'll need as a visual creative, ranging from the nice and free to options to the higher-end of the plugin scale.
No matter the price tag, all of these After Effects plugins will help enhance your workflow, add features that simply don't exist in the core After Effects application, and simply make stuff look cool. If you're yet to take the plunge into AE, then don't miss our guide on how to download Adobe After Effects free or with Creative Cloud. And if you want to elevate your AE skills, try our pick of the best After Effects tutorials.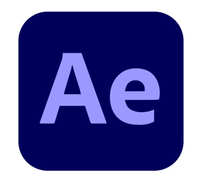 (opens in new tab)
Download a 7-day free trial of After Effects for PC or Mac (opens in new tab)
Try the latest release of After Effects free with this seven-day trial from Adobe. If you like it you can convert to a paid subscription during the trial, or after it's expired. There's no obligation to buy the software, but if you don't want to keep paying, the onus is on you to cancel before the end of the trial.
01. Orb
Orb (opens in new tab) uses a similar 3D engine to Video Copilot's excellent Element 3D plugin, and is focused on creating realistic planets and offers a range of unique tools to make planetary creation easily.
You might think that creating planets is an easy task in 3D – create a sphere, apply textures, done! However, getting a world to 'look' right can be a trickier task than imagined. For example, if making a model of a populated planet, how can the line between nighttime and daytime be adjusted to ensure cities can be seen at night and not in the day?
While it won't work for every planetary shot, Orb will work for 90 per cent of them and is an invaluable tool for previs. This is especially so when combined with other After Effects plugins, or mixed with a 3D camera from a 3D application, which can be imported into After Effects along with foreground plates for objects such as spaceships.
02. Mocha Pro
While After Effects does offer pretty good tracking tools (including the bundled Mocha AE plugin (opens in new tab) from Boris FX), if you're after something more advanced, it's worth upgrading to the feature-rich Mocha Pro (opens in new tab). This powerful, versatile plugin supports both AE and Premiere. It's built on Academy Award-winning planar tracking, and can easily handle even the most challenging tracking, masking and stabilisation projects.
03. DOF PRO
Tools developer Richard Rosenman has made DOF PRO (opens in new tab) (Depth Of Field Generator PRO), his popular Photoshop depth of field generation plugin, available for After Effects. Backed by over a decade of research and development since its first release in 2005, DOF PRO has become the industry's professional choice for unparalleled and sophisticated depth of field effects quickly and efficiently as a post process. DOF PRO's state-of-the-art features provide innovative and cutting-edge technology not available elsewhere, resulting in one of the most powerful and advanced depth of field processors in the industry.
Advanced features include support for chromatic and achromatic aberration; focal plane bokeh differentiation; astigmatism and vignetting effects; support for custom aperture maps; and noise recovery. There is also full alpha channel/transparency support, 32-bit floating-point colour support, accurate aperture display and an iris array display. You can see a feature breakdown here (opens in new tab) comparing the plugin to After Effects' Camera Lens Blur effect.
04. Shadow Studio
Adding shadows to your work can be computationally expensive, especially if it's being done by raytracing, and it's a great way to slow down your workflow. However with Shadow Studio (opens in new tab) you can simulate these effects in a much faster manner. It's a native plugin for After Effects CS6 and up that gives you soft shadows, radial shadows and inner shadows, and it comes with three presets to help you quickly get the results you're after.
05. Datamosh
A bit of glitch in your video can be a beautiful thing, and here's a straightforward way to get it. By dropping I-frames and duplicating delta frames Datamosh (opens in new tab) can create the sort of surreal, messy effects that you normally only see in corrupted video files, and while you'd normally have to break out a hex editor to create these effects, Datamosh enables you to do it within After Effects at the touch of a button and with a lot more control.
06. Plexus 3
Plexus (opens in new tab) from Rowbyte Software has become one of the few plugins that has become synonymous with a certain look: everyone knows what to expect when a brief asks for the Plexus effect. The fact is, with some manipulation Plexus is capable of so much more than dots and lines. This is even more true of Version 3, which comes with even more effects and enhancements. My favourite is the Plexus Object Panel, which offers an easy way to manage the Plexus scene – something I would love to see in other complex After Effects plugins.
07. Pixy Halftone
Pixy Halftone (opens in new tab) is the After Effects tool you need to make videos in a retro game style. Released only last month by creator Animation Gym, the add-on is a simple and easy After Effects Pixelated halftone effect plugin. With it you can add a vintage retro style to any animation, video or text, as the above demo video shows.
What might be of most interest is its incorporation of an Alpha Halftone, which generates based on luminosity so you can easily composite multiple layers over and over each other. Pixy Halftone comes via the AE Scripts platform in a Name Your Price option; $19.99 is the minimum recommendation.
08. PQ FUI Toys 3
PQ FUI Toys 2 (opens in new tab) is a life-saver if you need to add fancy UI graphics to a project, quickly. This After Effects plugin offers a great range of small motion graphic elements you can use to enhance your UI design. While the artist in you may scoff at the idea of using pre-made comps, each of these graphics is easily editable to the base level, and they can be a massive time saver when time is tight.
09. Volna
Volna (opens in new tab) is an advanced stroke plugin for After Effects with built-in arrows, noise distortion, gradients and blend tool. With it you can draw strokes along path with a lot of possible styles: taper strokes, points mode, and more. Volna can also blend different paths from two layer masks to create a new shape. The plugin draws intermediate lines between masks, smoothly blending from one path to another.
10. Duik
After Effects does have a good basic rigging system, but Duik (opens in new tab) takes rigging to a whole new level. Increasingly, clients are asking for Duik for any advanced animation work, and the plugin is becoming seen as the animation backbone for a wide range of projects. Oh, and did we mention that it's completely free, along with the rest of Rainbox's After Effects plugins (opens in new tab)?
11. Nodes 3
Nodes 3 (opens in new tab) is capable of creating a huge range of imagery, from advanced 3D UI elements to more abstract elements, all of which can be manipulated and navigated through in 3D space. The only downside to this AE plugin is that there's still no Windows support. However, if you are Mac-based, it's definitely worth checking Nodes out.
12. AfterCodecs
Price: $89 per Adobe application
One of the biggest issues many motion graphics artists face is how to encode footage to the right format. The problem has been worsened by a couple of factors: the number of artists switching to Windows, and Adobe's discontinued QuickTime support leading to patchy support for popular codecs such as Apple's ProRes.
Thankfully, AfterCodecs (opens in new tab) provides a solution. AfterCodecs makes ProRes encoding possible on windows, as well as offering extra goodies such as the ability to export H264s larger than 8K. It's available for both Windows and Mac.
13. Saber
Video CoPilot has a well-earned reputation as one of the most innovative After Effects plugin creators. However, as many of its plugins come at a not-inconsequential price, it is great to see the company release a plugin that is completely free. Saber (opens in new tab) is a hugely powerful lighting and effects tools for a wide range of purposes. Not only can it be used to create beams of light (for example… lightsabers), but it also comes with a wide range of presets and the ability to work with layer masks.
14. Lenscare
If there is one After Effects plugin that has become universally popular among artists and studios, it is Lenscare (opens in new tab) from Frischluft. Lenscare is really two plugins. FL Depth of Field can use depth data from a 3D render to create a realistic depth of field in CG, without the overhead of rendering DoF in CG. With this plugin, the focus point and depth amount is animatable. FL Out of Focus is a quicker version with no depth input. It uses the Frischluft engine to create beautiful lens blurs.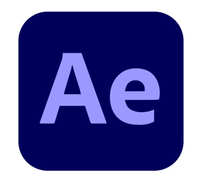 (opens in new tab)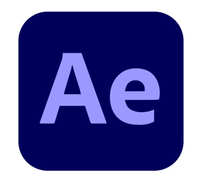 (opens in new tab)
Related articles: