With one of the best laptops for blogging you can keep your site updated in comfort, wherever you may be. Whether you already have your own blog or are thinking about setting one up, one of the laptops listed here should be all you need to keep the content flowing.
In the age of social media posts, blogs aren't quite as prominent as they used to be, but they certainly haven't gone away. Having your own blog is a great and quick way to publish short articles and journals, and it's much less hassle to set up (not to mention cheaper) than a full-blown bespoke website – our guide to the best free blogging platforms can point you at top options to get your own blog site up and running.
And while it's easy to update your blog from your desktop computer, or even from your phone or a tablet, investing in a laptop for blogging is definitely worthwhile if you're serious about making a go of it. The laptops we've gathered together here boast comfortable keyboards that'll make it a breeze to type out long posts, and they also feature thin, lightweight designs and long battery lives, so you'll be able to update your blog wherever and whenever you like.
If images are as important as words in your blogs, take a look at our guides on the best laptops for Photoshop and the best laptops for graphic design.
The best laptops for blogging right now
Why you can trust Creative Bloq Our expert reviewers spend hours testing and comparing products and services so you can choose the best for you. Find out more about how we test.
Chromebooks make excellent laptops for blogging, and they've also come a long way in recent times. So it makes sense that one of our favourite Chromebooks tops the list of the best blogging laptops.
Blogging doesn't require powerful hardware – just an internet connection and a comfortable keyboard, and that's why we think the Acer Chromebook Vero 514 is so good for this. Our reviewer said it's "the most stylish and interestingly designed Chromebook I've used" which is an excellent start. It's made from recycled materials. It has brilliant speed and performance, and its only drawbacks (the need to pay more for a better graphics solution, and only-okay-speakers) shouldn't matter if blogging is your key concern.
It's great value for money, has lots of lovely ports, it's extremely light (due to being made from recycled plastic with no metal parts), and the battery life is good.
Find out more in our Acer Chromebook 514 review.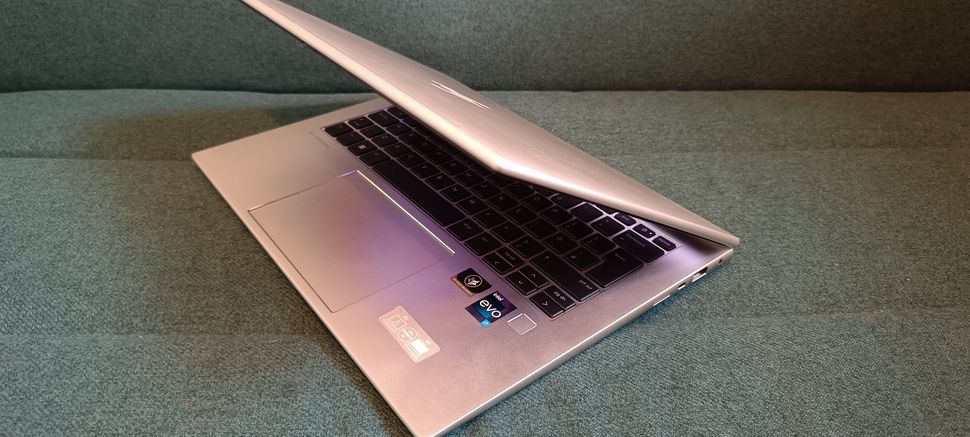 The HP Elitebook 840 G9 is an ideal laptop for blogging as it has excellent battery life and decent graphics. It's got a slightly higher screen with a 16:10 ratio and the trackpad is bigger than usual, along with a keyboard that's comfortable for prolonged use. There's also a fingerprint sensor and Windows Hello-enabled webcam for extra privacy. In our HP Elitebook 840 G9 review we found it ran Photoshop with ease, and performed well in our series of benchmark test. Overall, we found it a capable machine and more than recommendable for bloggers.
While it's been superseded by the MacBook Air (M2, 2022), if you're an Apple fan who wants a thin and light laptop to blog on, then the previous MacBook Air (M1, 2020) is a brilliant choice. Put simply, it's one of the best laptops Apple has ever made, and while its specs are overkill for just blogging, it's ideal now that it can be had for a reduced price (the M2 will be way too powerful for your blogging needs).
It can run any office app or blogging tool with ease - including iOS apps thanks to the M1 chip - and it has a gorgeous design and fantastic keyboard. Its battery life is also incredible, so you can take this out and about with you without fretting about finding a power outlet to plug it into.
If you just want to blog, then a Chromebook is a better choice, but this is a laptop that can do so much more, which means if you want a device that won't just let you write blogs, but can run Photoshop to edit your images before you add them to a blog post, then this is the laptop to get. It's expensive, but compared to other Apple devices, it actually offers fantastic value for money.
For more info, read our MacBook Air (M1, 2020) review.
The Acer Chromebook Spin 514 is another Chromebook that's ideal for blogging on. As with other Chromebooks, it offers excellent performance, a long battery life and a low price tag – and its size is a real selling point.
This device has some eye-catching features that give this ChromeOS 2-in-1 a premium feel and performance. The star is the large 14-inch Full HD touchscreen (ideal for showcasing your blog). It's large enough to be used as your home laptop and compact enough to take on your travels.
You can fold and flex it in a number of ways with ease, and unlike cheaper 2-in-1 laptops the metal frame and sturdy hinges ensure durability. There are plenty of ports on the Acer Chromebook Spin 514 too, meaning you have HDMI, USB 1.0 and dual USB Type-C ports for charging and connecting to a second monitor or device.
It's worth pointing out that, as the name suggests, the Acer Chromebook Spin is a 2-in-1 device, which means its screen can be 'spun' back behind the keyboard, turning it into a tablet-like device. Not the most useful feature for blogging, but it's great for using with touchscreen apps, browsing the internet, or watching shows on Netflix.
Read more in our Acer Chromebook Spin 514 review.
You wouldn't buy the Microsoft Surface Laptop Go 2 to do any sort of serious design work, particularly as with a 1536 x 1024 display it's just a little lacking in resolution. However as a light and portable laptop for blogging or writing in general, with a bit of light admin and web browsing thrown in, it's a great (and great value) option.
While in our Microsoft Surface Laptop Go 2 review we definitely found the display a barrier for visual creativity, we still found it to be a great little laptop, with a tough aluminium and polycarbonate body that can cope with the rigours of being tossed in a bag and being carried around for a lot of the day. We were also impressed by the quality and satisfying travel of its keyboard, and its fast fingerprint scanner is a nice touch.
Its 3:2 screen makes it less than ideal for watching videos, while its speakers are pretty good for the size, but there's a bit of a shortage of ports: a USB-A, a USB-C and a headphone jack. However it comes at a good price for a compact productivity machine, although we'd recommend spending an extra £100 to get 8GB of RAM, which will make a lot of difference to its performance.
If you want one of the most premium, stylish and comfortable laptops to blog on, then the Surface Laptop 4 is well worth investing in. It has a stunning screen and excellent keyboard, letting you comfortably blog away for hours on end, and it has a great battery life as well.
However, it's also got an incredibly stylish design, with a thin and light chassis and a fabric finish that sets it apart from the competition. This really is a laptop that's a joy to work on. Unsurprisingly for a Microsoft device, it runs Windows 10 brilliantly as well. While people looking for a laptop just for blogging may be better off looking elsewhere, anyone who wants some style and class in their laptop will absolutely love this. See our Surface Laptop 4 review for more details.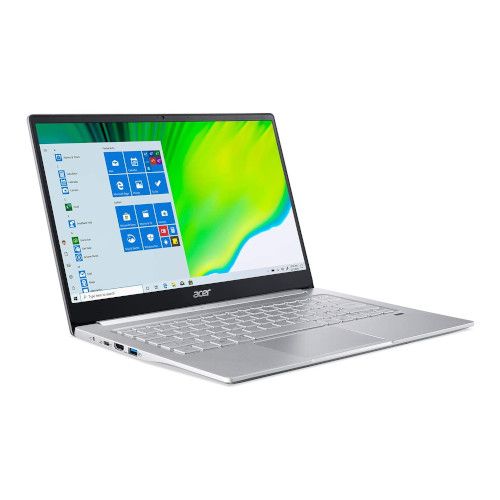 The Acer Swift 3 is an affordable laptop that proves you can have a stylish and solid laptop for a low price. While its design doesn't have the same attention-grabbing 'wow' factor as the Surface Laptop 4 above, it's still an attractive looking laptop, with an all-aluminum chassis that feels robust enough that you can carry this around with you without worrying about it getting any knocks or bumps.
Acer has also packed it with some very good components, so it'll keep pace with laptops that are much more expensive. And, for blogging, it's more than powerful enough. Most importantly, it has a fantastic keyboard that's comfortable to type on, which means you can hammer away for hours on end, if you want to.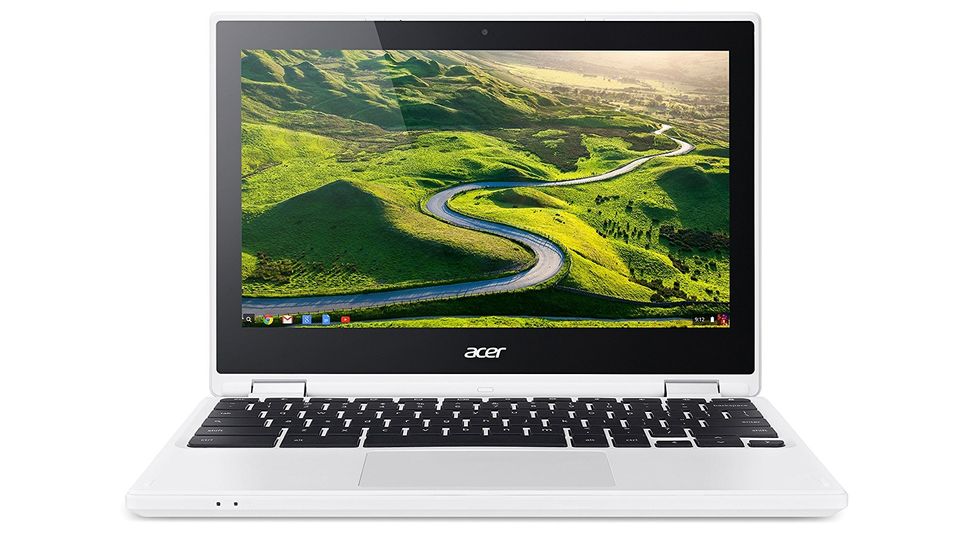 The Acer Chromebook R11 is a brilliant laptop for bloggers on a budget. Like other Chromebooks, it runs on Chrome OS, and that offers plenty of tools for writing online. Best of all, Chrome OS is much easier to run than Windows 10, which means Chromebooks like the Acer Chromebook R11 don't need to have powerful components to run well.
This keeps the price low, and also means battery lives are much longer, as the hardware doesn't drink up as much power. So, you can comfortably work on the Acer Chromebook R11 without needing to top up your battery throughout the day, making it great for travel bloggers who are always on the move. It's also thin and light enough to carry in your luggage without it causing you any problems.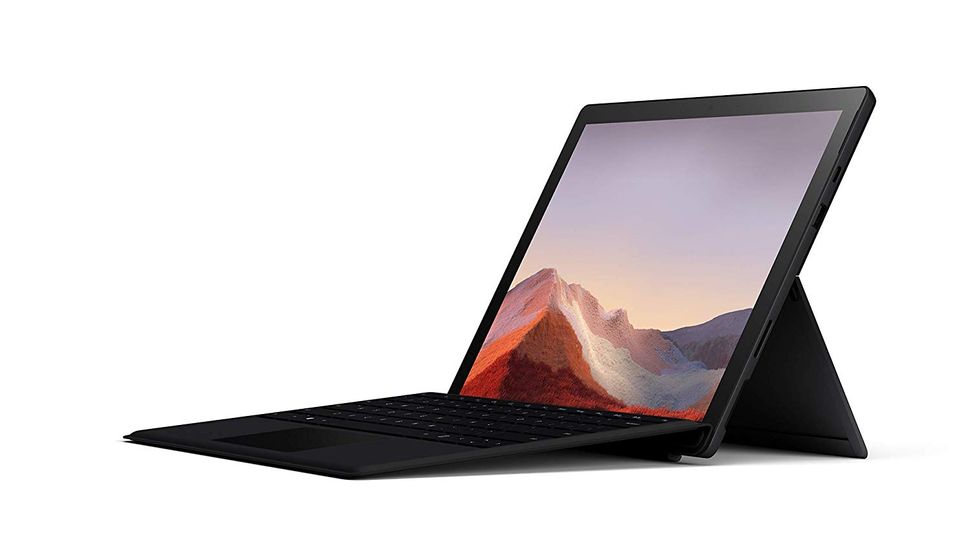 While this isn't technically a laptop, it's actually a Windows 10-powered tablet, the Surface Pro 7 is a worthy entry on this list. For a start, it comes with components that out perform most tablets, and means it can compete with regular laptops.
You can also buy a cover that doubles as a keyboard, and when attached essentially turns the Surface Pro 7 into a laptop. Even better, it's one of the thinnest and lightest devices on this list, which makes it ideal for people who travel a lot.
For travel blogs, then, this could be the perfect device, as you'll be able to take it with you pretty much anywhere without any trouble. We really do advise you buy the Type Cover, or any Bluetooth-enabled keyboard, as you don't want to use the touchscreen to type out any long blog posts.
Find out more in our Surface Pro 7 review.
Which laptop is best for a blogger?
If you're a blogger, you need a laptop that's thin and light (so you can take it wherever you go). You'll also be doing a lot of typing so a comfortable keyboard is super important.
Although super-speed with a powerful graphics card won't be at the forefront of your priority list, you do want something zippy – as when you're in your flow the last thing you want is for your laptop to slow you down.
You need a decent amount of storage so you can store any related files, and the screen should be a decent size so you're not squinting at your words (13-inches at a minimum).
We think Chromebooks are ideal for blogging, which is why there are a few on our list (see our best Chromebooks guide for more options). But there are many more other lightweight laptops, which fit the bill.