The best tablets for photo editing are a brilliant solution for creatives on-the-go. With many of these devices now armed with similar power to that of a laptop, these travel-friendly gadgets offer a very capable but usually cheaper option to anyone wanting to be able to work whilst out and about.
However if you need a tablet specifically for photo editing, there's a couple of important features you'll want a tablet to have; power and excellent picture quality. With the advances in technology over the last decade, most premium tablets on the market will fulfil your power requirements for photo editing. However, most will come with a big standard amount of RAM and SSD, and if you're working with a lot of RAW image files, you'll might want to consider and weigh up the cost implications of upgrading the specs. The other main consideration is display. To edit images you need to have colour accuracy, high resolution and pin sharp detail.
The good news is most of the tablets on the market right now have all of that, in varying degrees, and not all of them cost the earth. Below you'll find the best tablets for photo editing available now, at a range of budgets to suit all. If you're still looking for tablet solutions, check out our list of the best tablets for animation, the best tablets for video editing, and our overall take on the ultimate best drawing tablets.
The best tablets for photo editing in 2023
Why you can trust Creative Bloq Our expert reviewers spend hours testing and comparing products and services so you can choose the best for you. Find out more about how we test.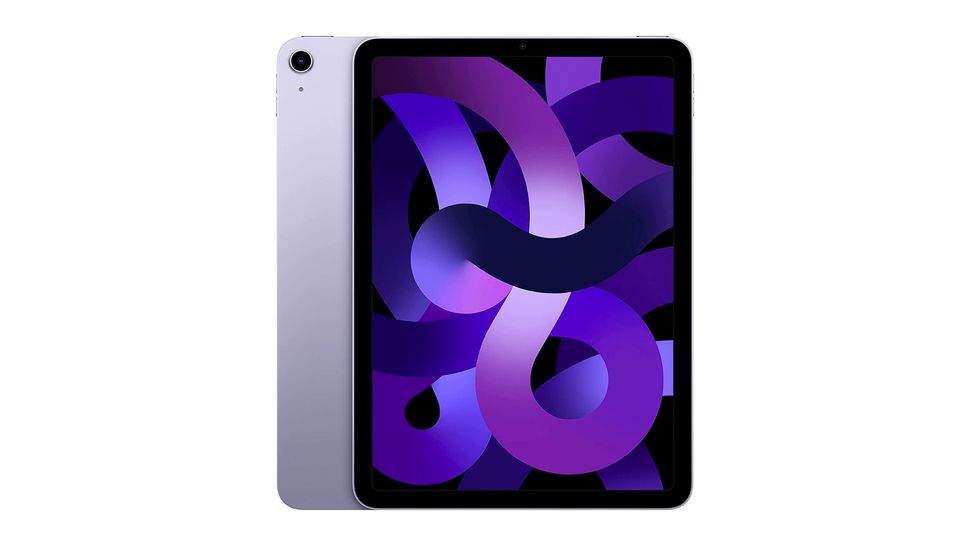 Some might find the position of the 2022 iPad Air in this list a little controversial, but hear me out. While the latest iPad Pro is undoubtedly the best iPad overall, the power and features you get with the Air will be more than sufficient for most to edit photos on, and it is significantly cheaper than the Pro.
The entry-level Air comes with 64GB of storage, which converts to around a couple of thousand RAW images. I realise that's nothing if images are your thing, so you might want to consider opting for the higher spec version or investing in an external hard drive (both of which are, again, significantly cheaper than buying the lowest spec Pro).
The Air is powered by Apple's M1 chip, which has since been superseded by the all-singing, all-dancing M2. But the M1 still packs a serious punch power-wise, and will have no issue running complex photo editing software. The 10.9-inch Liquid Retina screen features True Tone and P3 wide colour technology, which basically translates to you being able to see the colours in your imagery more accurate and naturally.
If you want a tablet with power and a beautiful, big-enough screen that won't break the bank, the iPad Air is the one for you.
Find out more in our Apple iPad Air (5th Gen, 2022) review.
If it's a big, beautiful, colour accurate screen you're after in a tablet, then the Samsung Galaxy tab S8 more than delivers. Super-slim, with a huge AMOLED screen technology offering a deep, rich and vibrant display, this tablet is perfect for photo editing. If you like to use a stylus in your image editing workflow, the good news is the cost of the tablet includes the S Pen, which uses Wacom technology and supports up to 4,096 levels of pressure sensitivity with tilt recognition.
This is currently the largest tablet available right now, and it's size makes it great for using as an extended monitor should you want to have a dual-display set up either at home or out and about. The size of the screen also serves photo editors particularly well, for obvious reasons. The downside to the tablet's size is that is makes it less portable than other tablets available.
If you're an Android user and have the cash (for context it's roughly the same price as an iPad Pro), you'll be hard pushed to find a better tablet on the market right now.
Read our in-depth Samsung Galaxy Tab S8 Ultra review for more on what this device can do.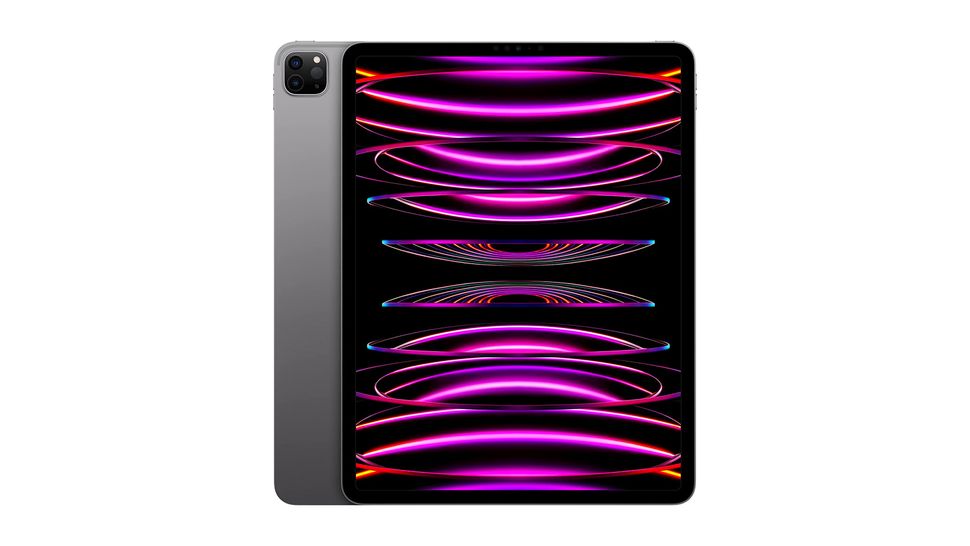 As tablets goes, overall, the iPad Pro (M2, 2022) is arguably the best money can buy, and there was no way it wasn't going to make into this list. Packing all the power of a super-powerful laptop, it's got, well, everything you might need to create show-stopping images.
The lowest spec model comes with 128GB SSD, which will be more than sufficient for most. However you can upgrade to up to 2TB of storage if you are going to be dealing with seriously large files and volume. Keep in mind that the higher spec you go, the more you'll pay. This is the most premium option in this list, and the initial outlay for it might burn a sizeable hole in your wallet. But the amount and years of use you'll get from this device actually means it offers excellent value for money (if you've got it, that is).
Ok, so we've jumped from super-premium to super-basic when it comes to tablets for photo editing. But if editing is something you need a tablet to do, rather than it being the focus of your tablet needs, the Amazon Fire HD 10 has a number of image editing apps available for light work.
The Fire HD 10 has a very respectable 10.1-inch screen, which is more than adequate for viewing and editing images. You can buy it with either 32GB or 64GB of storage, either of which should suffice for light work, but if you do need more, both models have a microSD slot to upgrade memory up to 256GB. It's not quite a light as the iPad Air, but not far off at just half a kilogram, this affordable tablet is super-portable too.
It's worth noting that, being an Amazon device, this is very much linked to the Amazon eco-system and won't do anything outside of that. So if you're after specific image editing software (outside of Amazon's listings), you'll need to look at other options.
This tablet for photo editing is a great option if you're on a budget, with John Lewis customers in the UK giving it an average rating of 4.7 out of 5 stars for quality and value.
If you want a tablet for photo editing that runs Windows, look no further. This Surface Pro 9 packs a super amount of power into a beautifully sleek design, all of which can be accessed via a stunning 13-inch display.
There are a number of models to choose from when it comes to storage, but the Pro 9 can be configured up to 1TB SSB, so plenty of room for lots of image files. A bit like Apple's iPad Pro, this is Microsoft's flagship tablet device and therefore doesn't come cheap. Also like Apple, you have to pay extra for accessories, such as the Type Cover and S Pen, both of which you probably want to both protect and really get the most from it.
There's no denying what a quality tablet the Pro 9 is, but if you're not bothered about having Microsoft's very latest offering, it might be worth considering the Pro 8, which is still a highly capable machine, and now, due to the arrival of the Pro 9, can be found for a great price.
It feels like this has turned into the Apple show somewhat, but I couldn't not include the latest entry-level iPad because, well, it's brilliant. I've been lucky enough to try and own a number of iPad generations over the years and this is, in my opinion, is one of the best yet.
Last year Apple souped up this model iPad, and hiked up the price to boot. But I can vouch for the fact that the upgrade is worth every penny. The screen is not only beautiful but bigger (the same size as the Air), it's got more power and is compatible with pretty much every image editing software you could ever wish to own.
If it's an iPad you want but your bank balance won't stretch to the Air or Pro, this is a very worthy alternative and one I can't recommend highly enough. Find out exactly what this powerful little machine is capable of in our in-depth Apple iPad 2022 review.