This year Black Friday has started earlier than ever, with key retailers declaring 'Black Friday deals' at the start of November, instead of the end. But, to be honest, they're not all gold. In fact, as far TV deals go, I've gone through all the TV deals available on all the main UK retail sites today, and believe I've found the best three deals. They are:
And the criteria I've used to pick them? Quality brand, quality specs, range of sizes, and amount of money saved. I also think that all three TVs were already at a fair price for the specs they offer to start with. Want even more Black Friday deal ideas? We're updating our page on the best computing Black Friday deals (monitors and laptops) regularly, so be sure to check that out too.
Best 43-inch TV deal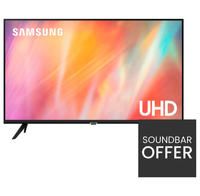 Samsung, 43-inch 4K TV: £349 £299 at Very
Save £50: To give it its full model name, the Samsung UE43AU7020KXXU is a ultra HD smart TV, with a Crystal 4K processor, PurColour and Adaptive Sound. What does this mean? A quality viewing experience with a smart TV that makes the most of the content you want to watch.
This deal comes with 50% off a select soundbar, too. Get this TV, and you can get the HW-C430 soundbar down from £249 to £125, with the code VKEVP.
Best 50-inch TV deal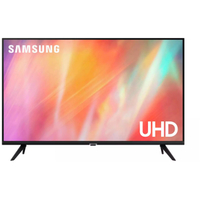 Samsung, 50-inch 4K TV: £399 £349 at Argos
Save £50: 50-inch TVs are generally the most popular sized TVs, so to see a solid £50 off this already fairly-priced Samsung smart TV is good to see.
This deal does not come with a soundbar deal (like the one above), but it's suitable for wall mounting. With 50Hz frame rate, it's not ideal for gaming, but with 3840 x 2160 resolution, it'll give you lovely crisp image quality for all your TV and film viewing.
Best 70-inch TV deal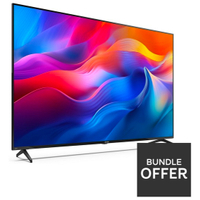 Sharp, 70-inch 4K TV: £699 £499 at Very
Save £200: The largest saving of these deals is reserved for the largest (and most expensive) TV model. This 70-inch monster has a decent £200 sliced off its price, reducing it to under £500 – a great bargain on any 70-inch TV, but a special one on a Sharp Android TV that comes with Dolby Vision.
Add to that a 40% discount on the AVF wall mount when you buy this TV – down from £69.99 to £22 – and this is one of the best Black Friday TV deals available right now.