The new larger 2023 M2 MacBook Air 15 was only released in June, but the price is already reduced by as much as we can realistically hope for on such a new Apple Laptop. It's reduced from $1,299 to $1,049 at Amazon – a saving of $250 if you click the little box to apply the voucher.
In our own review of this super light 15-inch laptop, we praised the sleek design, the performance of the M2 chip and the beautiful display, concluding that it could be the perfect laptop for creatives. It's not the first time that we've seen it reduced to this current price, but we've never seen it lower, and don't expect to. See the full details of this record saving below.
For more options, see our guide to the best Black Friday MacBook deals and our guide to what to consider when buying a MacBook this Black Friday. We also have a general round up of Black Friday Apple deals.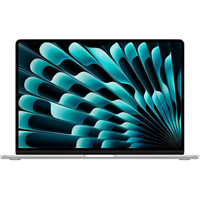 MacBook Air 15 (M2, 2023)
Was: $1,299
Now: $1,049.99 at Amazon
Save: $250
Overview: The newest MacBook Air is quite a departure for Apple, coming in a bigger size at 15 inches. That makes it perfect for creatives looking for a super light, portable laptop with more screen space to work with. With the M2 chip, we find it offers great performance, and battery life is excellent.
Key features: Display: 15.3-inch | Processor: Apple M2 Chip (8-core)| RAM: 8GB|SSD: 256GB |Weight: 1.24kg | Ports: 2x Thunderbolt 3 (USB-C), 3.5mm headphone jack, MagSafe 3 charging port.
Release date: June 2023.
Price history: This is the lowest price that we have seen for this laptop, which was only released in June. We have seen this price before, but this time it's only available by clicking the box to add a coupon on the Amazon site, which suggests it might not be around for very long. $250 is as much as we can realistically expect to get off such a new MacBook Air, so we don't expect this deal to be beaten soon.
Current price: Apple: $1,299 | Best Buy: $1,099
Review consensus: We gave this MacBook Air a 4.5-star review when we tested it, and found it had excellent performance and battery life.
Not what you're looking for? Here are some more deals from wherever you are based...