PlayStation Showcase 2023 live blog: the biggest PS5 game design news
The PlayStation Showcase 2023 event will reveal Sony's biggest new games for PS5 and PSVR 2. Follow along as the game reveals what happens.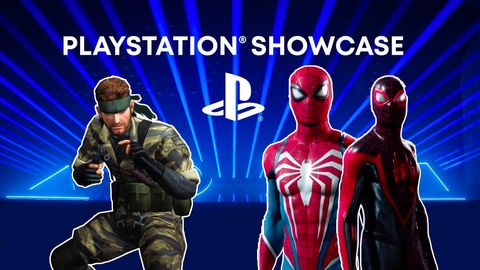 (Image: © SCEE / Marvel / Konami)
The PS5 and PSVR 2 hype is mounting. Tonight's PlayStation Showcase 2023 livestream was the year's biggest gaming event so far and gave us a clear idea of where Sony sees video games, game design and gaming tech in the years to come.
The PS5 has seen a sales boom this year, and you can read my PlayStation 5 review to see why this console matters and how Sony is affecting how games are designed. You can rewatch the event here (above) or tune in to Sony's PlayStation YouTube channel and Twitch from 1pm Pacific Time / 9pm British Time.
I've been reporting on video games for more than 20 years and am the ex-Editor of Official PlayStation Magazine, so you can trust me when I say tonight's event was a big one. We had the first tease of the MGS 3: Snake Eater remake, a first look at Bungie's Marathon, an extended look at Marvel's Spider-Man 2 and a number of impressive indies and third-parties, including Phantom Blade, Sword of the Sea and Neva.