The best MacBook deals around this Prime Day: LIVE updates
As Prime Day draws to a close, we're keeping you up to date on the best MacBook Prime Day deals live. From the MacBook Pro to MacBook Air, brand-new models and old – if the deal exists, it's here.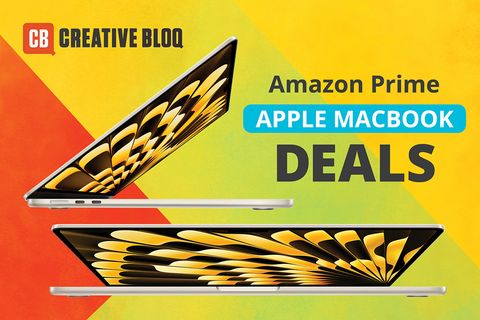 (Image: © Future)
Welcome to our MacBook Prime Day live blog where we were tracking the best Prime Day MacBook deals throughout the sale event. Prime Day 2023 is now over, but there are still MacBook deals to be had. We've linked below to the best deals at the time we closed the blog.
On this blog, we provided links to the best MacBook deals, whether they were exclusive Amazon Prime deals or discounts from other retailers altogether, and we provided analysis on specs and price history to help readers decide if a deal was really worth buying.
See below for quick links to what were the best Prime Day MacBook prices when we closed this blog on 13 July. Some of them may still be live. You might also want to see our guides to the best MacBook Pro M2 prices and the best MacBook Air 2023 prices for more up-to-date deals. Keep a look for more live blogs later in the year because we'll be reporting on the best Black Friday MacBook deals in November.
MacBook Prime Day deals: US
MacBook Prime Day deals: UK
Get the Creative Bloq Newsletter
Daily design news, reviews, how-tos and more, as picked by the editors.
Thank you for signing up to Creative Bloq. You will receive a verification email shortly.
There was a problem. Please refresh the page and try again.