Lately, we've noticed a lot of designers using geometric patterns, shapes and styles in their logo designs, vector art and more. Using these shapes, the designs become a simple yet wholly striking work of art channelling influences from the design era of art deco.
We've rounded up our favourite examples of geometric patterns and designs featuring geometric shapes. See what you think...
01. City of Melbourne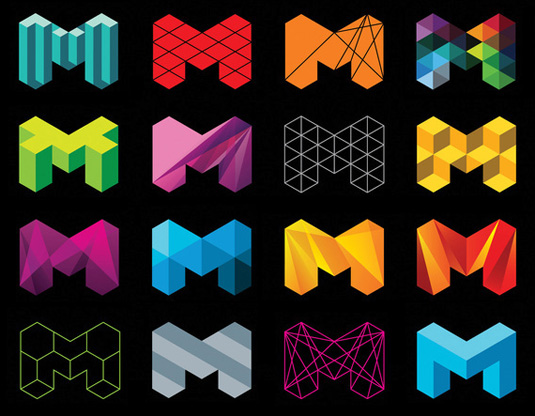 Bringing a city together through branding is no easy task, especially when the city in question is a diverse as Melbourne, Australia. However that's exactly what branding agency Landor had to achieve with their aesthetic for the City of Melbourne Council.
Thanks to a clever geometric design, the chunky 'M' logo is flexible enough to reflect the different aspects and personalities of the city. Accompanied by a broader branding campaign that spreads across print and online platforms, Landor have successfully tied together the city through angular imagery.
02. Olivia King's packaging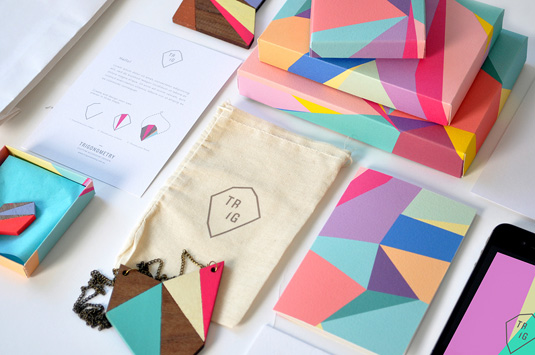 Australian designer, printer and podcaster Olivia King created this beautiful collection of concept packaging, which is suitably called Trigonometry. With a focus on angles and a bright visual identity, this design links up physical good with a digital app.
Thanks to its uniform look and feel, this gorgeous design really elevates the value of the products and packaging. Now we want to see it hit the shelves for real!
03. Nancy Mitford covers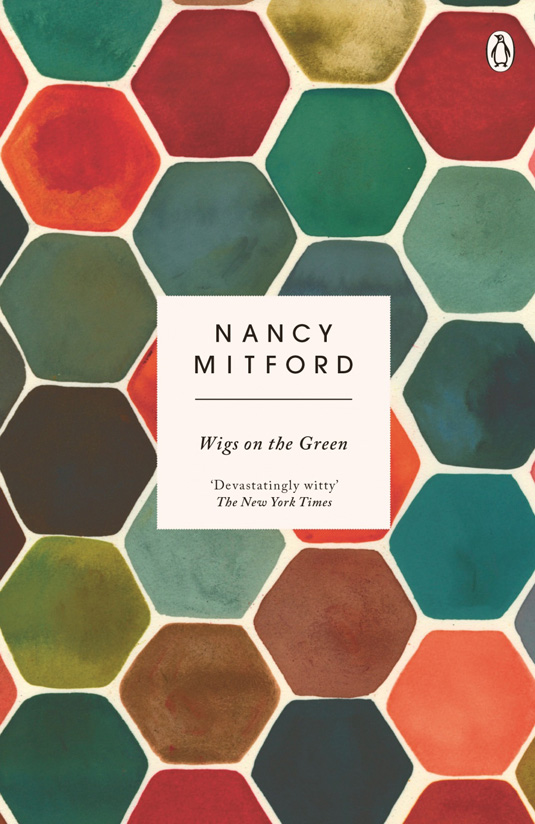 Commissioned by Penguin Random House's in-house design team, New York-based artist Lourdes Sanchez created these soothing geometric covers for new editions of Nancy Mitford books.
To take the edge off what could be visually overwhelming covers, these designs were created with watered-down paints that make for a pleasant finish. Each of the eight novels have a different design, ranging from a mosaic effect, diagonal stripes and teardrops.
04. Infinity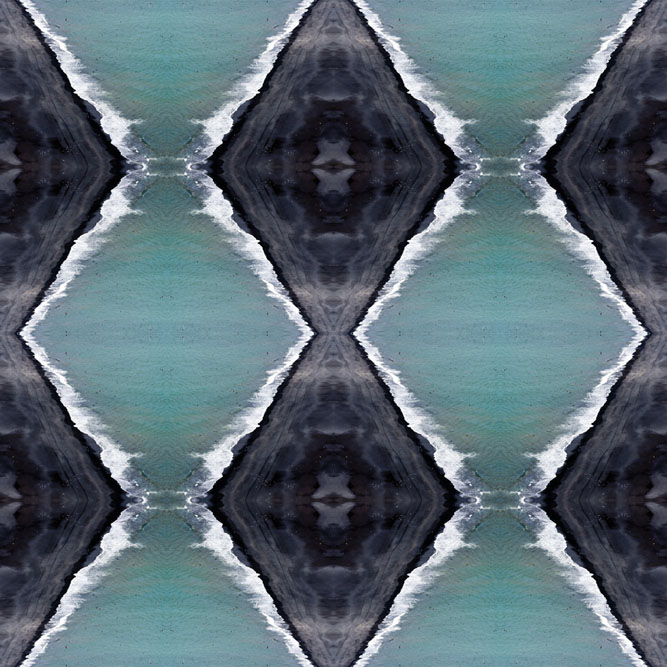 Based in London, Umit Koseoglu is a digital artist, fine art, and portrait photographer. His work focuses around the beauty of the natural world, with this geometric offering honing in on Iceland's environments.
"Infinity is a body of work created by isolating naturally occuring patterns found within the Icelandic landscape to form tessellating abstract images, which can be infinitely repeated," he explains. You can take a look at more of the images on his website – you can also purchase prints of your favourites!
05. Dogs

Freelancer Ty Dale focuses much of his work using geometric shapes. From hot dogs to actual dog illustrations, his bold use of colours and playful approach means we've fallen head-over-heels for his geometric style. As well as editorial illustrations, he's also produced geometric prints that you'll definitely want to get your hands on.
06. Feedback Cam
"I've been working on a webcam-feedback generator, which makes geometric patterns," explains interactive developer Lawrie Cape. "Basically, it's a website, where you point your webcam back at the screen." Producing breath-taking geometric patterns, it's a unique approach to geometric design. Have a go yourself on the website.
07. Vector animals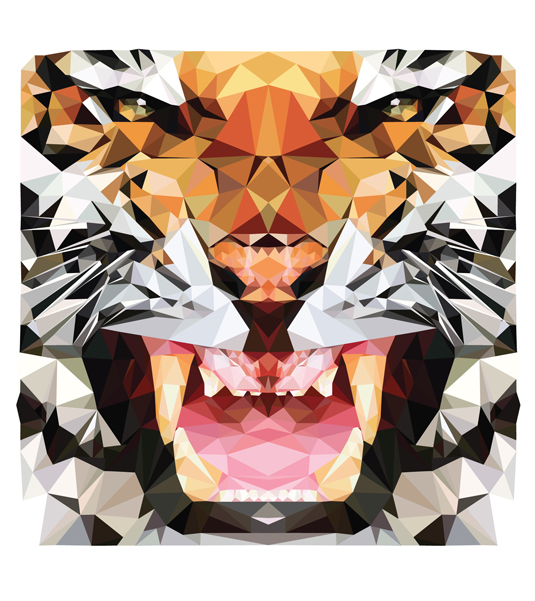 This project from designer Hope Little, which began back in 2012, is a marvel of geometric design. These vector animals have proven so popular that Little has even started taking requests for portraits.
"I wanted to steer away from my usual melty, disproportional illustrations and try for something clean and balanced," explains Little. "I started experimenting with shapes, settling on a triangle to keep things clean and simple. I wanted the illustrations to be bright and colourful, so I searched for animals; do to the fact the fur offered a wide variety of patterns and colours."
08. Geometric tattoos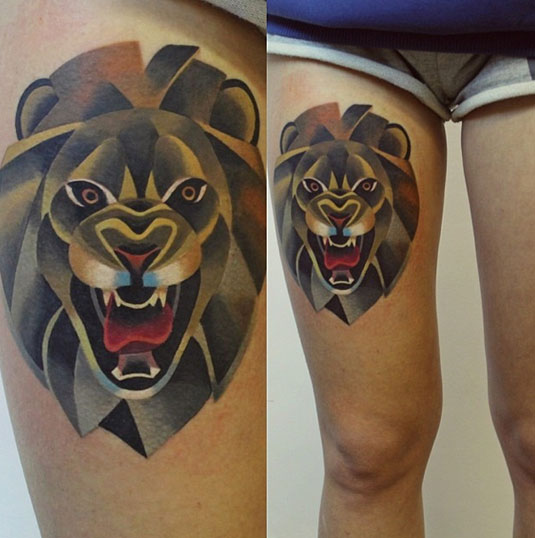 Combining precise shapes and bold, in-your-face colours, these tattoos are a thing of beauty. The geometric aspect makes them triumph over the usual tattoo offerings, with Russian tattoo artist Sasha Unisex's creations proving a hit across the world.
Operating out of her studio in St. Petersburg, it seems Sasha is booked up for months in advance with just about every tattoo lover wanting a piece of her art on their body – who can blame them?
09. Spray paintings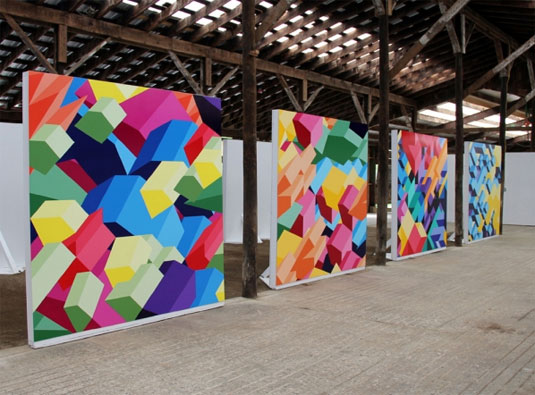 This series of beautiful geometric paintings was crafted by New York artist Adam Daily, whose work spans a variety of media and techniques, including painting, photography and collage.
These paintings were imagined through a combination of both digital and analog tools and were eventually created by hand, using acrylic on PVC panels and applying paint with a spray gun.
10. Geometric clothes
Icelandic designer Sruli Recht has taken geometric design to a new level with these designs for a range of futuristic fashion. Recht explains the concept as: "The simplified disastery of polygonal geometry - breaking the body down into a pixelated memory."
The clothes are made from "walnut wood material on a wool base. Once grown, the wood is deconstructed into pieces, and then attached to a textile base, creating a material that is half wood, half textile, and completely fragmentary."
11. Justin Maller's Facets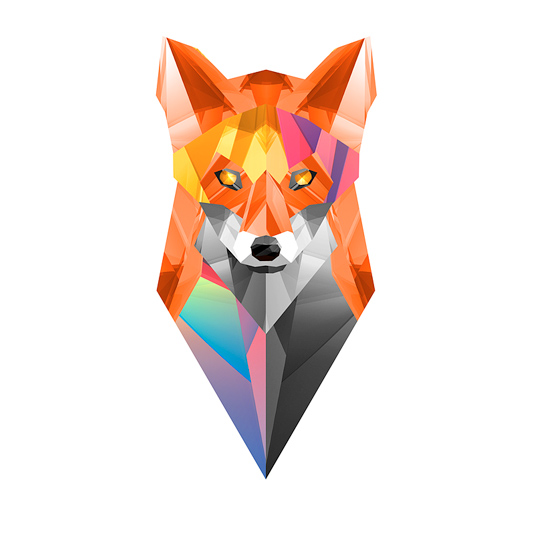 In 2013, New York-based designer and illustrator Justin Maller accepted a challenge from his girlfriend to create a new piece of personal artwork every day for 12 months.
He accepted, got to work and is now the proud owner of 365 beautiful, geometric-style images that make a series of artwork titled Facets. You can find out more about it in our interview with Maller here.
12. Landshape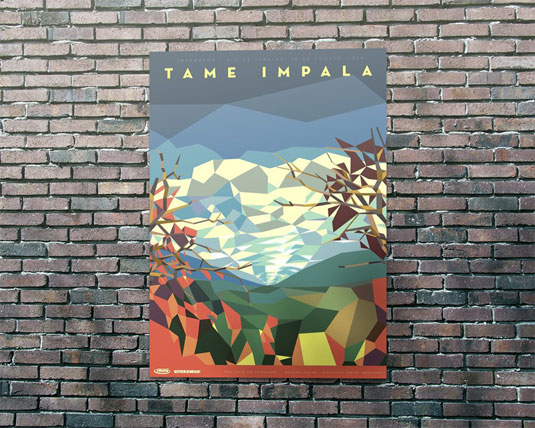 Liam Brazier is a freelance illustrator and animator based in London. He creates a wide range of geometric inspired designs for a range of clients including Cartoon Network, Dazed & Confused, and Glastonbury Festival. This poster design was created for a Tame Impala gig in Rio and is cased upon the band's album artwork.
13. KYL21 popsicle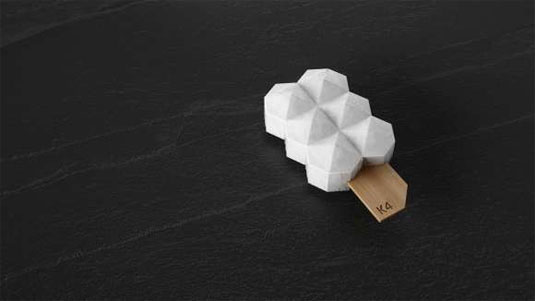 Developed and designed by The Science Kitchen, founder and food designer David Marx aims to re-invent food in new and innovative ways. The KYL21 popsicle is a vegan and lactose-free popsicle that comes in an array of precisely sculpted geometric shapes.
14. Bird Mural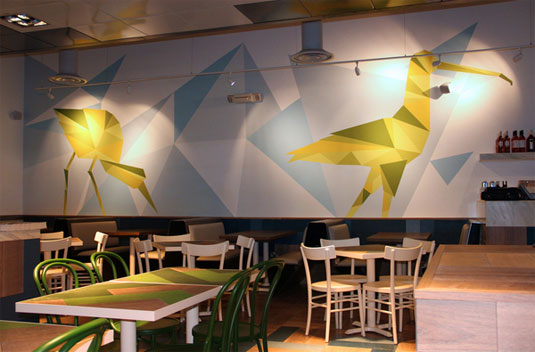 Only graduating in 2010, designer Tobias Hall has been working closely with UK-based Italian restaurant chain, Zizzi, as their in-house illustrator, designer and art director. Creating a number of bespoke wall paintings, we particularly loved this geometric bird design.
15. Portobello Books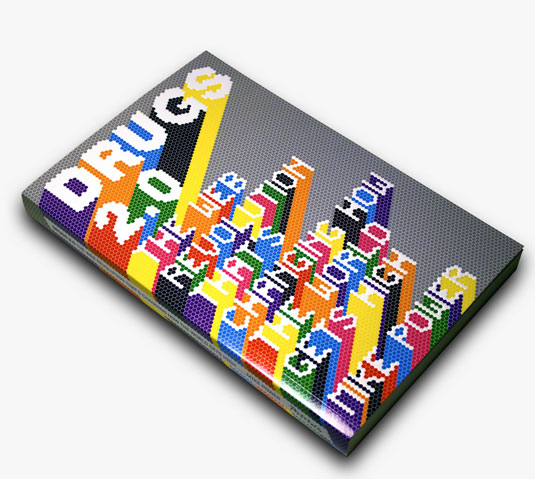 This geometric inspired book cover design for 'Drugs 2.0 - The Web Revolution That's Changing How The World Gets High' by Mike Power was created by British designer Melvin Galapon. Currently based in London, he works on a prolific mix of portraits, type, installations, textile and video work, this is just one example of his inspiring work.
Next page: 10 more gorgeous geometric patterns in design