Buying one of the best budget drawing tablets doesn't have to mean sacrificing quality. In fact, there are a surprising number of best cheap tablets for drawing that offer excellent features and won't break the bank. From impressive displays to clever extras, there are plenty of reasons to stick to the more affordable end of the graphics tablet spectrum.
And we know a thing or two about drawing tablets here at Creative Bloq. In fact, as the world's leading art and design website, we've tested the majority of the tablets that we feature on this list below. We take into account the features, the build quality, and just how good it feels to get your hands on each of the best budget drawing tablets. And though there are other fantastic, premium tabs out there, the main thing that we've had in mind when choosing the list is that these are affordable options for the majority of creatives out there.
Of course, it can be worth spending a little extra to get one of the best drawing tablets on the market, and we've got a guide to help you out there. And if you're after a stylus, we've rounded up the best Apple Pencil alternatives and the best tablets with a stylus pen to help you find what you're looking for.
The best budget drawing tablets available
Why you can trust Creative Bloq Our expert reviewers spend hours testing and comparing products and services so you can choose the best for you. Find out more about how we test.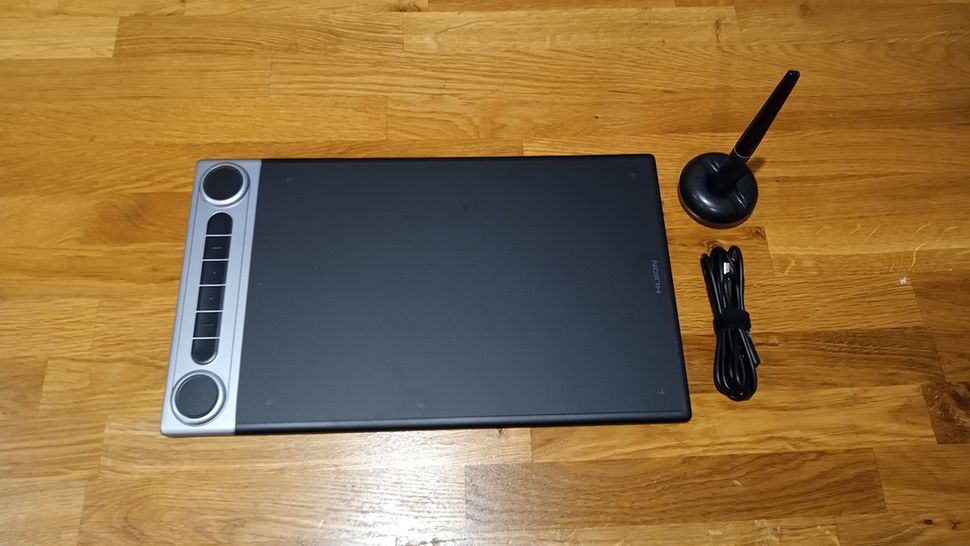 Huion's budget devices have been making serious inroads in the world of drawing tablets, and the Inspiroy Dial 2 is the perfect of example of why they're gaining such a loyal following. This graphics tablet eschews an on-board display to help keep the costs down, instead letting you replicate anything you draw on the tablet onto your connected computer.
But ensuring a reasonable price doesn't mean you miss out on helpful features. As the name suggests, the Dial 2 comes with dual customisable dials, alongside six programmable buttons, a lightweight stylus, plus support for Bluetooth 5.0 so you can ditch the wires. Oh, and it works across Windows, macOS, ChromeOS and Android, making it as flexible as it is affordable.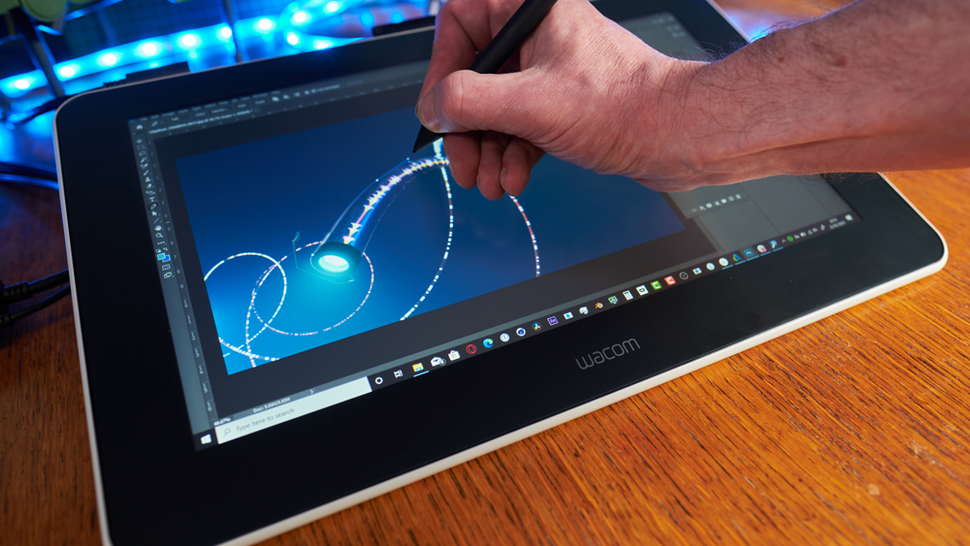 Wacom is well-known for its superb drawing tablets, and it's just as capable at the budget end of the scale as it is at the flagship end. If you want to get the Wacom experience without breaking the bank, the Wacom One is a great way to go about it.
Unlike many of the more affordable graphics tablets, the Wacom One has a built-in screen. That means you can look right at the work you're creating on the tablet, which makes things just that little bit easier. It has the signature Wacom build quality, feels fantastic when drawing and doodling, and is highly flexible, allowing you to use almost any stylus you fancy. It's an all-round package that few other budget tablets can match.
XPPen makes some excellent cheap drawing tablets that provide an attractive entry point if you don't want to spend thousands on a new device. The company's Deco 01 V2 tablet is one of its best budget offerings, and is a solid choice if you don't mind its lack of built-in display.
That said, not having a screen helps bring down both the cost and the bulk, and this tablet is easy to sling into a bag when you're on the go. Its stylus offers 8,192 levels of pressure sensitivity – double that of the Wacom One – and if feels comfortable and accurate in use. If you're after a full-size drawing tablet for a superb price, the XPPen Deco 01 V2 is well worth a look.
One thing is for sure about the XPPen Deco Pro SW: it is one beautiful drawing tablet. It's super slimline and svelte, and will certainly turn heads. But it's not just a looker – this tablet packs in some top-notch features that you wouldn't expect at this price point.
For one thing, its built-in dial contains two wheels that can be moved independently, clicked, or swiped on, giving you a range of possible controls alongside the tablet's eight buttons. The stylus comes with 8,192 levels of pressure sensitivity and 60 degrees of tilt, plus two buttons designed onto its surface. Considering all that, the Deco Pro SW's price feels like a real steal.
Huion's H420X is a miniature drawing tablet with an active area of 4.17 inches by 2.6 inches. While that means it's probably not ideal for pairing with the largest displays, it does mean it's extremely lightweight and portable. That makes it a strong contender if you want something for your travels, or if your desk space is limited.
It may be small and affordable, but you still get a strong drawing tablet that can handle most tasks. It's highly flexible and works across Windows, macOS, ChromeOS and Android, and its companion stylus is sensitive and comfortable to use. And with such a modest price, it's perfect for beginners and first-time buyers.
The Huion Inspiroy H1060P is one of those drawing tablets that doesn't do anything particularly spectacular, but is solid and reliable regardless. Considering its very reasonable price tag, you can't go far wrong with this budget graphics tablet.
Its generous active area and copious number of buttons mean you're never hemmed in by what it will let you do, and its well-made sturdiness should give you years of use. It comes with a comfy stylus with 60 degrees of tilt and 8,192 levels of pressure sensitivity, so it'll help you draw and sketch without a hitch.