Searching for the best Galaxy Watch 6 prices? Then this guide is for you. The sixth-generation Samsung Galaxy smartwatch series was released just recently in July 2023, and the Watch 6 model is arguably the best of them all, including the new Watch 6 classic too of course. It's also one of the best Apple Watch alternatives.
Available in 40mm or 44mm size options, the Samsung Galaxy Watch 6 keeps things simple without overcomplicating what a smartwatch should be. It's waterproof to a rating of IP68 and meets military-grade drop standards, while still being relatively lightweight compared to its beefier sibling, the Watch6 Classic.
The best prices we're seeing right now on the Galaxy Watch 6 aren't much different from the original retail price. You can grab a 44mm model for around $299.99/£289 and the 40mm for $329/£319 with plenty of deals on offer that include freebies.
Speaking of older devices, if you're not fussed about owning the latest Watch 6, then see our guide to the best Galaxy Watch 5 prices, and the best deals on the Galaxy Watch 4 too.
The best Galaxy Watch 6 deals
The Galaxy Watch 6 is the latest smartwatch from Samsung, and the most polished Galaxy Watch series yet. It's a direct rival to the Apple Watch Series 8 lineup, including the Apple Watch Ultra, as well as other non-Apple contenders such as the Pixel Watch and Fitbit series. The target market seems to be Android users, obviously, but there's no reason you can't use this watch with your iPhone or other devices as it connects via WiFi and Bluetooth, or cellular if you choose this option.
Key features of the Galaxy Watch 6 include Advanced Sleep Coaching, ECG / Irregular Heart Rhythm Notification, Personalized Heart Rate Zones, Bioelectrical Impedance Analysis, Skin Temperature, menstrual cycle tracking, and Blood Oxygen measuring.
We're yet to review this beauty of a smartwatch for ourselves, but our sister sites Tom's Guide and TechRadar gave it a 4.5-star review, praising the new slimline design features but both agreeing that the battery life is subpar. While there aren't any price cuts for the Watch 6 series as of yet, there are some really great deals below that you should take full advantage of.
What deals are there on the Galaxy Watch 6?
These deals are most likely sticking around for a limited time only, so be fast if you want to take full advantage of these savings and freebies. You can also get money off of the Galaxy Watch 6 with eligible purchases of Android smartphones at Verizon and AT&T, conditions apply.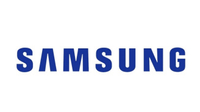 Save up to $250 by trading-in at Samsung
Samsung is offering up to $250 off the Galaxy Watch 6 and Watch 6 classic models when you trade in an older watch device, plus 30% off Samsung Care+, and you can also Save 25% on the Galaxy Buds2 Pro with your purchase, for only $229.99 $172.50.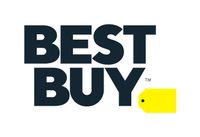 Free $50 gift card at Best Buy
Best Buy is also offering the $250 watch trade-in offer, plus in addition, a free fabric band worth $49, plus a $50 Best Buy gift card with Galaxy Watch 6 purchases.
• Lastly, Amazon is offering a $50 Amazon gift card and free band with purchases in the US, and for UK customers, you can receive a £50 Google Play gift code with Watch 6 purchases, or a £75 Google Play gift code with Watch 6 Classic purchases.
See our clever deals widget below to keep tabs on the best prices on the Samsung Galaxy Watch 6 and the Watch 6 Classic as and when they go live.
---
What's the difference between the Galaxy Watch 6 and Watch 6 Classic?
The Galaxy Watch 6 and Watch 6 Classic were both launched at the same time, and are very similar in a lot of ways but priced differently. The Watch 6 classic is the more expensive model, priced at $399/£369, and a little beefier in weight too at 59.0g compared with the standard Watch 6 at 33.3g.
As for features, In terms of software, battery life, and health features –they're essentially identical. But the Watch 6 classic has a slightly more eloquent design with a fancy rotating bezel.