Quick menu
Ages 0-4
1. Richgc LCD
Ages 5-12
2. Amazon Fire HD
3. Wacom One
4. Iskn Repaper
5. Wacom Bamboo
Ages 12 plus
6. Wacom Intuos S
7. iPad mini
8. XP-Pen Deco
9. Galaxy Tab S6 Lite
10. XP-Pen Deco Pro
11. Huion Inspiroy
Types of drawing tablets for kids
FAQs
Choosing the best drawing tablets for kids can feel like a tough choice with so many options available. Different tablets will only be suitable for certain age groups, so it can feel like a big ask to find one perfect for your young artist. To help you on your way, we've compiled a list of the best drawing tablets for kids right now and split our picks into handy categories based on what age we recommend for each product.
Starting with ages 0-4, we then move on to more advanced options for little artists aged 5-12, and finally, we round up with tablets best suited for teens. It's important to remember the older the child you're buying for, the more pricey the tablet will be with advanced features such as improved build, specs, and pen pressure.
When choosing the best drawing tablets for kids, you don't need to compromise on quality. We've made sure to include plenty of big names in the digital art world like Apple, Wacom, Huion and XP-Pen - but if you're unsure about the differences, we have a detailed breakdown at the bottom of this page to explain all. For other creative avenues that your young artist can explore, check out our guides to the best cameras for kids as well as the best 3D pens.
The best drawing tablets for kids
Why you can trust Creative Bloq Our expert reviewers spend hours testing and comparing products and services so you can choose the best for you. Find out more about how we test.
Ages: 0-4
Richgv LCD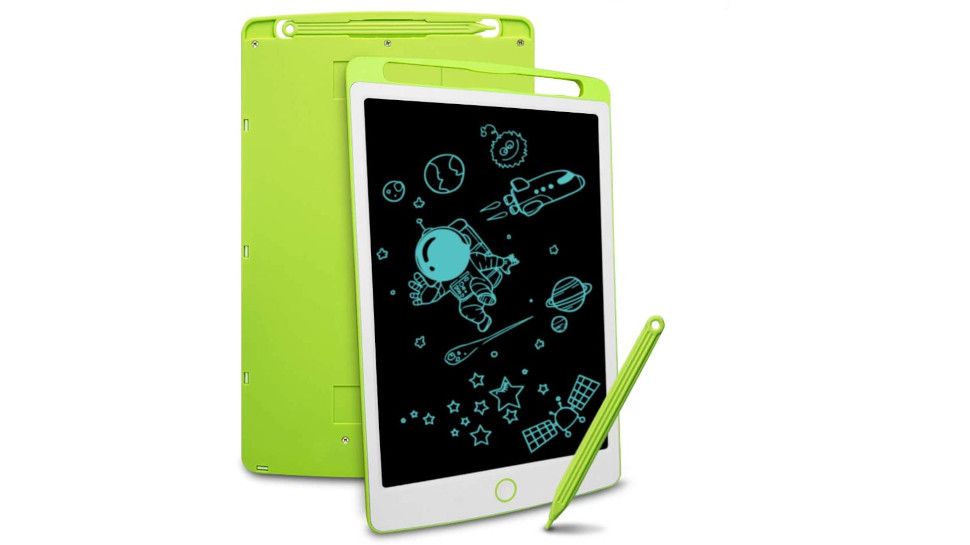 If you need a drawing tablet that's suitable for really tiny hands, you won't go far wrong with the Richgv LCD Tablet. Available in a choice of bright colours, it's the perfect tablet for small children who are just beginning to enjoy drawing; it's easy to use, it's cheap and it's impressively rugged and splash-resistant.
Functionally the Richgv LCD tablet is a step up from an Etch-A-Sketch. It's powered by a single CR2016 coin battery, and with the included stylus kids can write or doodle on the screen with clear, sharply delineated lines, and then hit the clear button to refresh the screen whenever they like. The tablet is compact enough that you can take it pretty much anywhere, making for a good emergency distraction when you're out and about.
There's no internal memory, so the tablet won't be able to save any doodles. If your kid is old enough to be bothered about that then they're likely ready for one of the next tablets on our list. For the littlest ones, this is the ideal starter drawing tablet. Read more in our detailed review of the Richgv LCD tablet.
Ages 5-12
Amazon Fire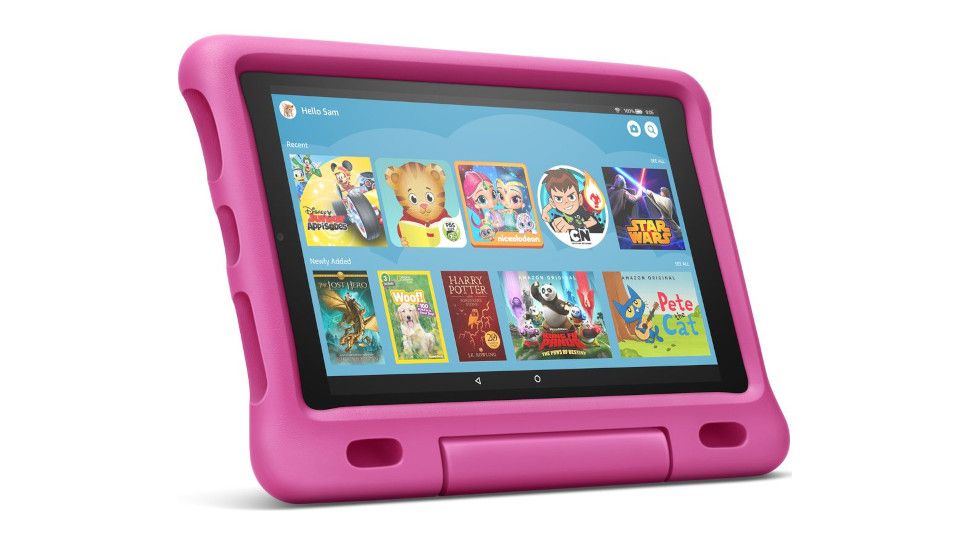 Considering a proper tablet rather than a drawing tablet for kids? While Apple and Samsung's tablets are reasonably solid and kid-friendly (find out more further down this list), they're not specifically designed for children. For a tablet that's properly suitable for little hands, the Amazon Fire HD 10 Kids Edition is an excellent choice. It's a general purpose tablet made with children in mind, and it just happens to provide a decent drawing surface, too.
The tablet comes with a year's subscription to Amazon Fire for Kids Unlimited, meaning you can pick from the various drawing and doodling apps in Amazon's appstore to get your child started on an artistic adventure – though do bear in mind that you'll need to pick up a stylus separately, as it doesn't come in the box. The Fire HD 10 Kids Edition doesn't have pressure sensitivity or other advanced drawing features, meaning any cheap stylus will do the trick. See our guide to the best Android styluses for some ideas.
Also, while the Amazon Fire HD 10 Kids Edition does have internet access, it comes with plenty of handy parental controls that let you control what content your child can access, and even set screen time limits.
Wacom One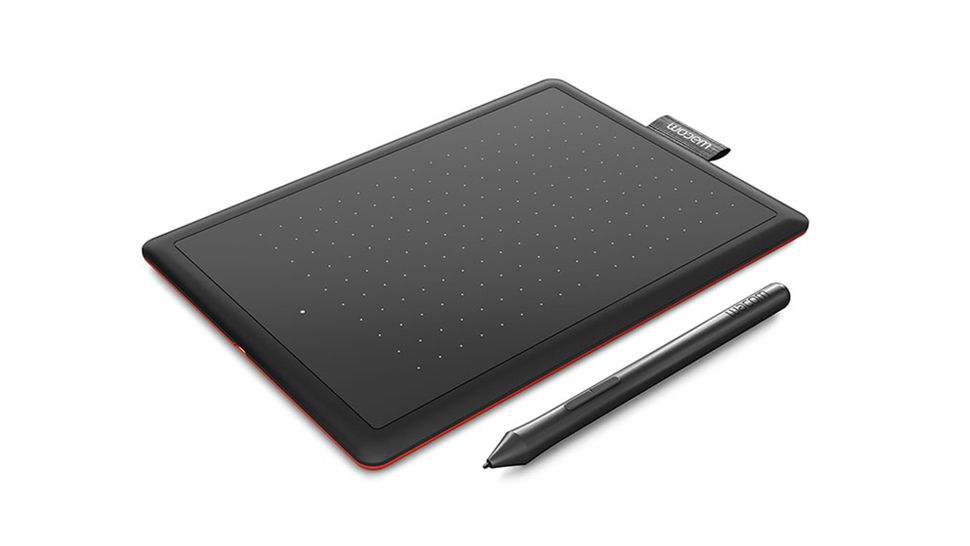 The Wacom One packs much of the same great tech you'd find in the larger, more expensive Wacom drawing tablets into a small package. This is a great drawing tablet for kids, particularly ages 10 and up, because it's perfectly sized to drop into a school bag or college backpack.
While originally released for Windows and Mac the One by Wacom is now compatible with Android devices and most importantly Chromebooks; just plug it in, download the drivers and you're off. As more students and kids now use Chromebooks for school and college work, this is a huge advantage.
While younger children will only need the small edition, older kids will prefer the larger medium model and you can connect a Logitech keyboard to make more of this tablet, particularly if you're using it with a display tablet or smartphone.
Iskn Repaper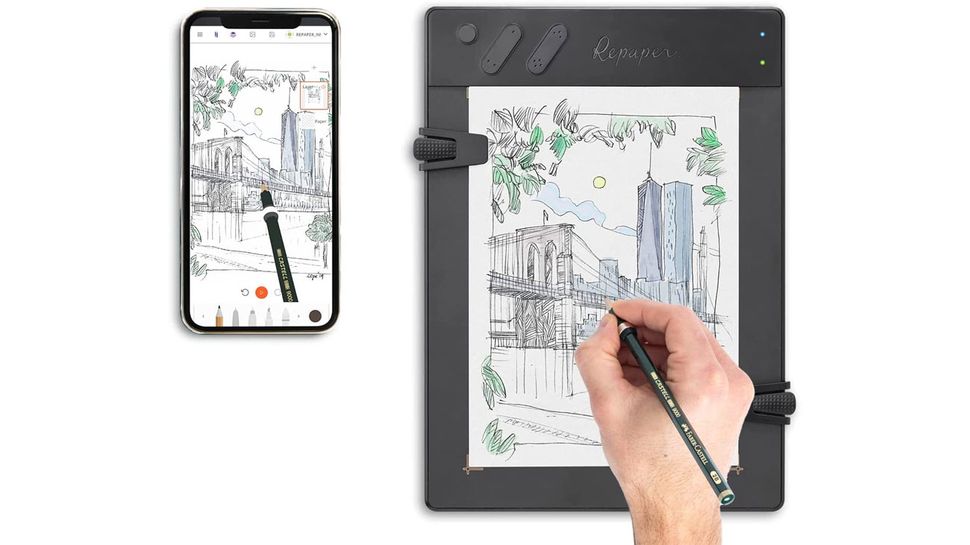 Another hybrid tablet similar to the Wacom Bamboo Slate, the Repaper is the latest option from iskn, which has been making similar tablets for quite a while now. They've proved p;opular with both kids and adults, and this model adds pressure sensitivity to the mix, giving it a much more analogue feel and bringing it more in line with professional graphics tablets.
In the box you get both a 9000 2B Faber-Castell pencil and the Repaper Stylus, meaning your child has the option of drawing on paper, or directly on the tablet. Either way, their drawings can be easily exported to a digital device running Android, iOS, MacOS or Windows, and the tablet is also compatible with most common drawing software. It's a little complex for young kids, but budding artists of 10 and up will have a terrific time with the iskn Repaper.
Wacom Bamboo Slate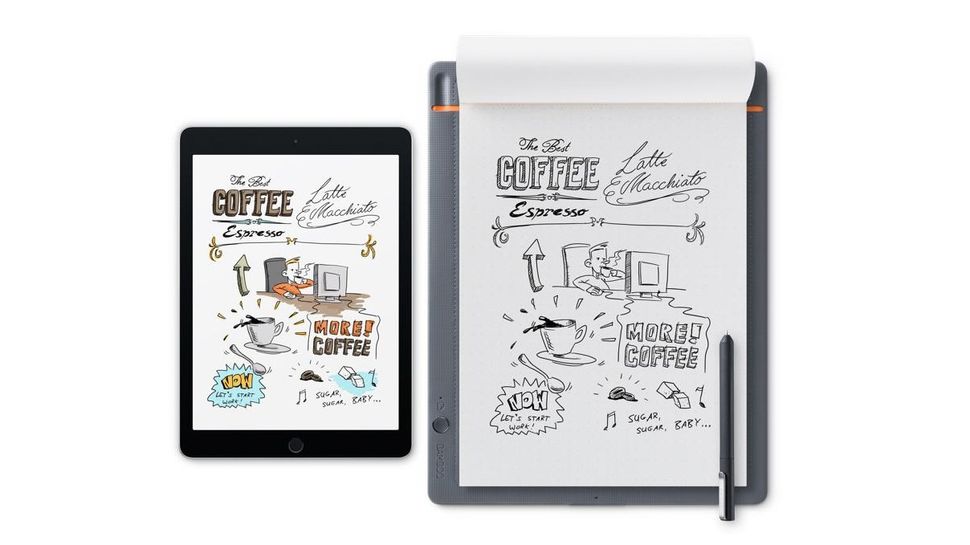 The Wacom Bamboo Slate isn't a graphics tablet as such; Wacom describes it as a 'smartpad', designed to turn sketches and handwritten notes on paper into digital files in a variety of formats, which can then be sent to a tablet or PC via Bluetooth or USB. As such it provides the best of both worlds; your child can enjoy the tactile pleasure of drawing on paper than then see the results transferred to a screen.
It really feels like using a pad, because it effectively is. Your child clips the paper in securely, then draws on it, and whatever they create will be captured digitally. If you've got an avid paper scribbler on your hands and would like to induct them into the digital world, this is a great way to bridge the gap.
Well built and satisfying to use, the Wacom Bamboo Slate is an older product, but still well worth picking up. Just remember to keep your little one well supplied with paper!
Ages 12 plus
Wacom Intuos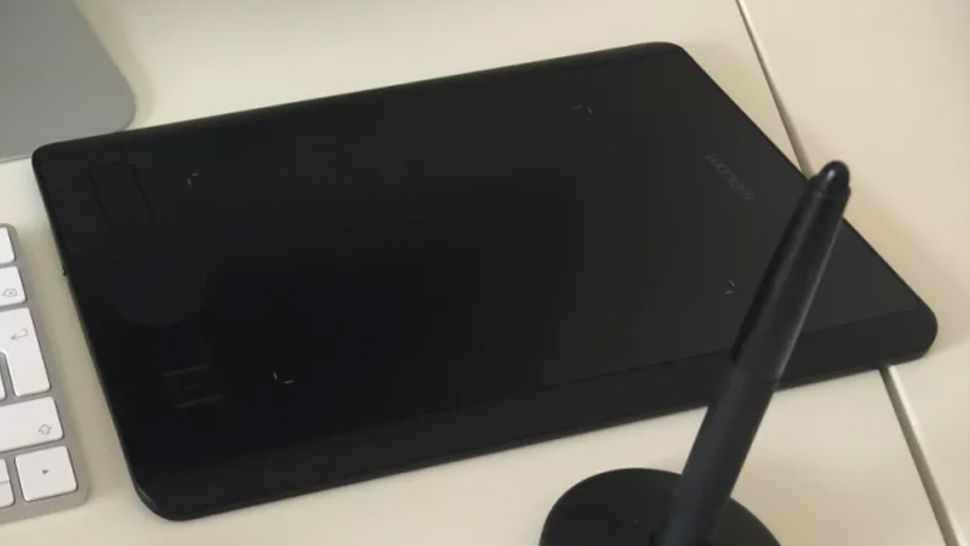 For a fully-fledged graphics tablet that's suitable for kids and young teenagers, you can't go far wrong with the Wacom Intuos S. The smallest member of the Intuos family, it's a great all-rounder that doesn't cost a fortune; bear in mind, though, that it needs to be connected a computer or tablet with its own display. With the Intuos s you get a flexible range of drawing options, and it comes with the Wacom Pen 4K, which is battery-free and delivers 4,096 levels of pressure sensitivity.
The Inuos S has four ExpressKeys, which can be customised to preferred functions, and four rubber feet to help it stay still on flat surfaces. If you're aware of Wacom's reputation for expensive gear then the relatively slender price of the Intuos S may come as a pleasant surprise; the tablet is also a couple of years old, so discounts do tend to pop up not infrequently. Keep an eye out.
The only real bugbear with the Intuos S is that its drawing surface might simply be too small for some ambitious young artists (see our Wacom Intuous Pro Small review for more details). There are larger Intuos models available if you suspect that might be the case, though be aware that these do come at higher prices.
iPad mini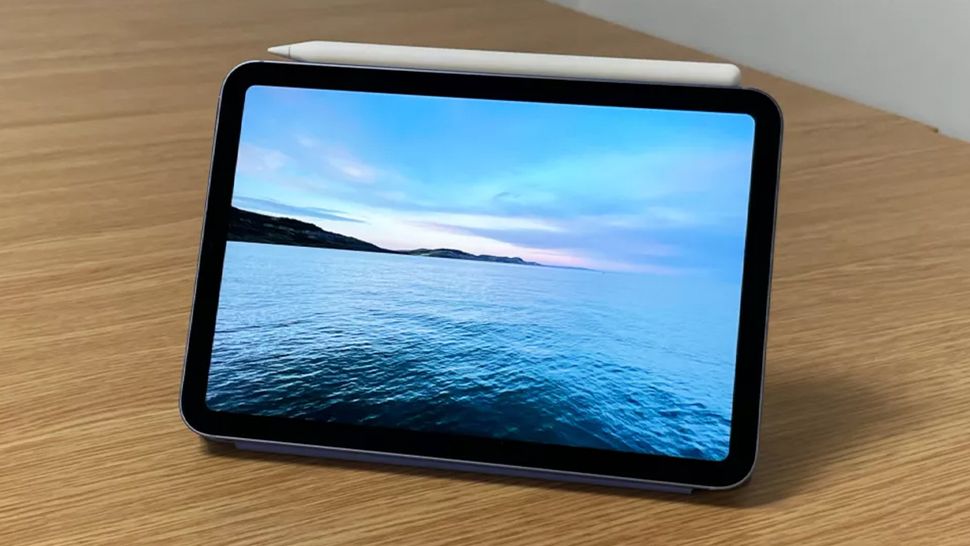 Ever since Apple Pencil support came to the iPad Mini, the littlest iPad has been our top choice as a pocket-sized all-in-one drawing platform, and its petite dimension mean that it also ranks as a brilliant – if expensive – drawing tablet for kids. Obviously you'll have to buy an Apple Pencil separately – find the best Apple Pencil deals here – but it's well worth the investment, bringing a flawless drawing experience in any app you like. Apple's never put a number on its pressure sensitivity, but it feels good, and it's even suitable for precision drawing rather than sketching.
The 8.3-inch Liquid Retina display of the 2021 iPad Mini is crisp and high-quality, with a resolution of 2266 x 1488 and a smooth 60Hz refresh rate. While this isn't what you'd want for high-end gaming, it's perfectly good for digital art. The only real downside to this superb tablet is its price if you're buying for a kid, and the fact that you have to tack the price of the Pencil on to the end; if you need convincing, get all the details in our Apple iPad mini (6th Gen) review.
XP-Pen Deco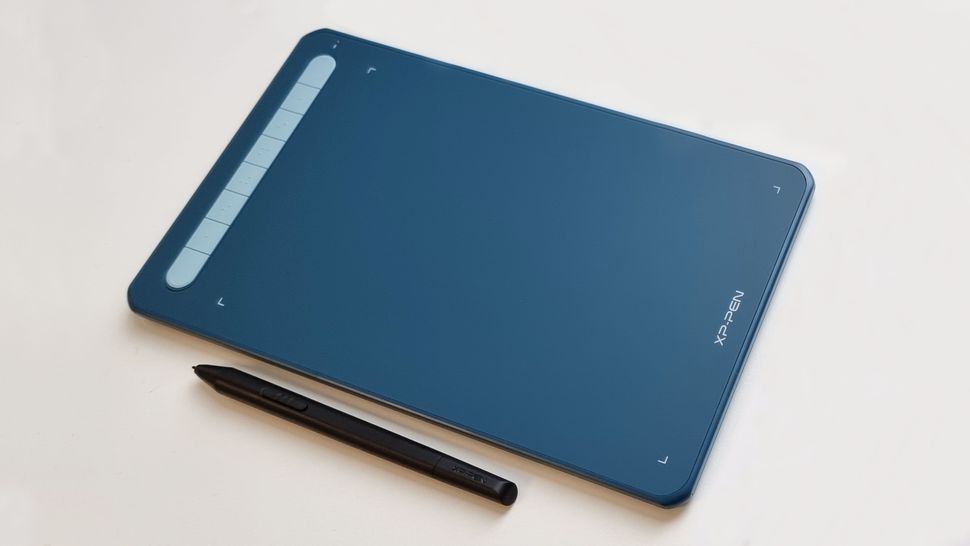 XP-Pen are a fantastic alternative to bigger brands like Huion and Wacom that offer fantastic products that cover a range of needs. The XP-Pen Deco MW is no exception: in our detailed XP-Pen Deco MW review, we found this tablet to be easy to use and a great tool for digital art.

It comes in four stylish colour options too, which is a nice plus that you don't see in many drawing tablets. The 8 quick keys are fully customisable so you can assign quick commands/tools to those to help speed up your workflow.
The medium size is also perfect for slipping into your bag if you're off to school or college, and it easily slots away in a workspace like a desk. The rubber grips on the bottom make sure the tablet doesn't slide around whilst drawing, and the option to switch between Bluetooth and cable connection makes it easy to use with a multitude of devices.
Samsung Galaxy Tab S6 Lite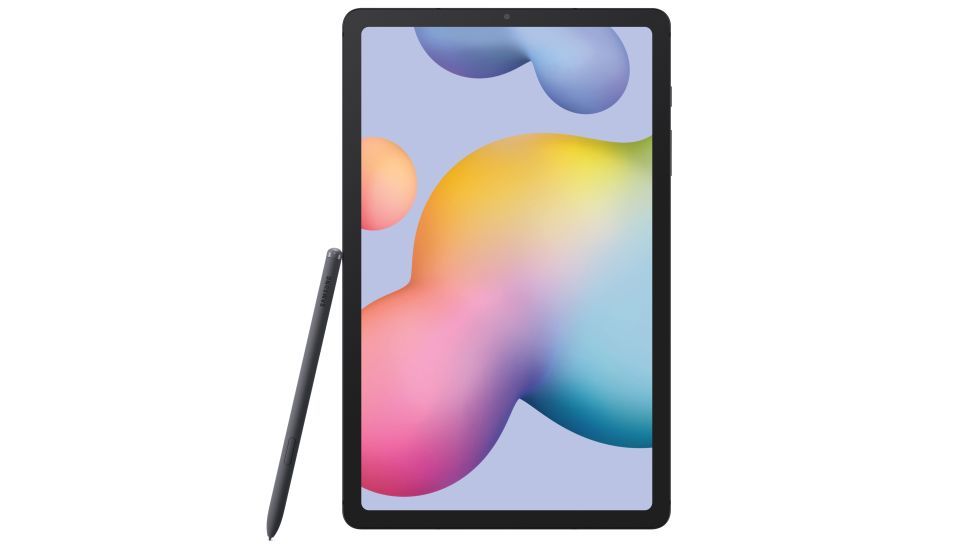 With an Android tablet your kid can get plenty of flexibility when it comes to drawing and painting, with loads of different apps available to try. However if they want to do things properly, you'll find it difficult to get an Android tablet with a decent stylus. That's why we'd suggest opting for a Samsung tablet; it's compatible with the company's own S-Pen, which is a well-built stylus complete with pressure sensitivity. And the best part about the Galaxy Tab S6 Lite is that it comes with the S-Pen in the box.
As far as kid-friendly Samsung tablets go, we'd definitely opt for this model. It's a smaller tablet, but it's definitely a bit pricier than other options on this list. It has a good screen resolution at 1200 x 2000, and features the faster USBC connection.
Drawing with the S-Pen is a wonderfully intuitive experience. It works seamlessly with various sketching and illustration apps, and makes for a fantastic gateway into digital art on this stylish tablet.
XP-Pen Deco Pro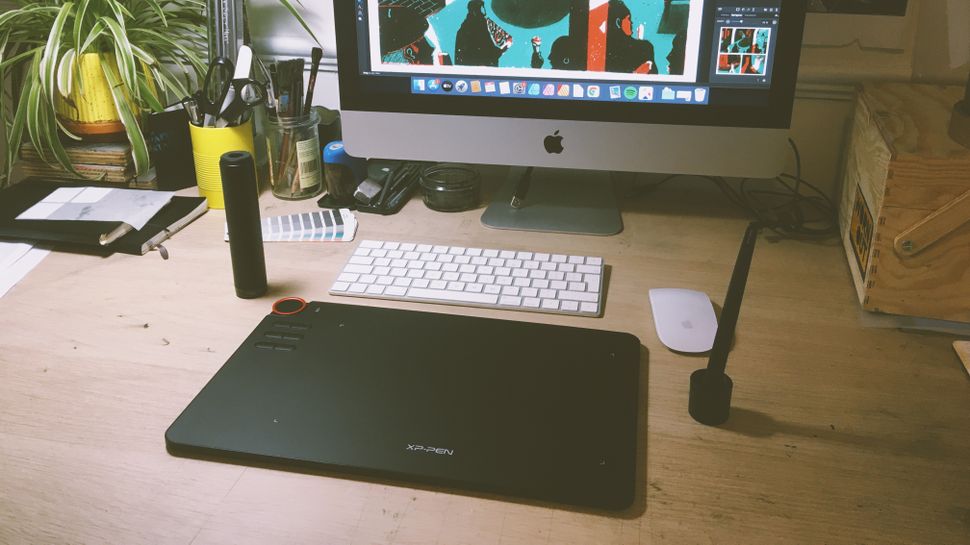 The XP-Pen Deco Pro is a brand and tablet that is giving Wacom a run for its money, this is a quality tablet at a slightly lower price than an equivalent Wacom, making it a great choice for anyone heading to college or back to school.
This is a bargain drawing tablet when compared to Wacom's devices, and at its price point even the niggling faults can be overlooked. Though let's not completely park them, as in our XP-Pen Deco Pro review our writer found some sacrifices have to be made, including inconsistent drivers that can make it a bit of a chore with Apple computers.
If you're using a drawing tablet for hours on end this fault could be irritating, but if you're using one for class or after school, and want a tablet you won't worry about when on the go, then the XP-Pen Deco Pro is a good choice. The extras, such as the excellent stylus, robust build and responsive button more than make up for any flaws.
Huion Inspiroy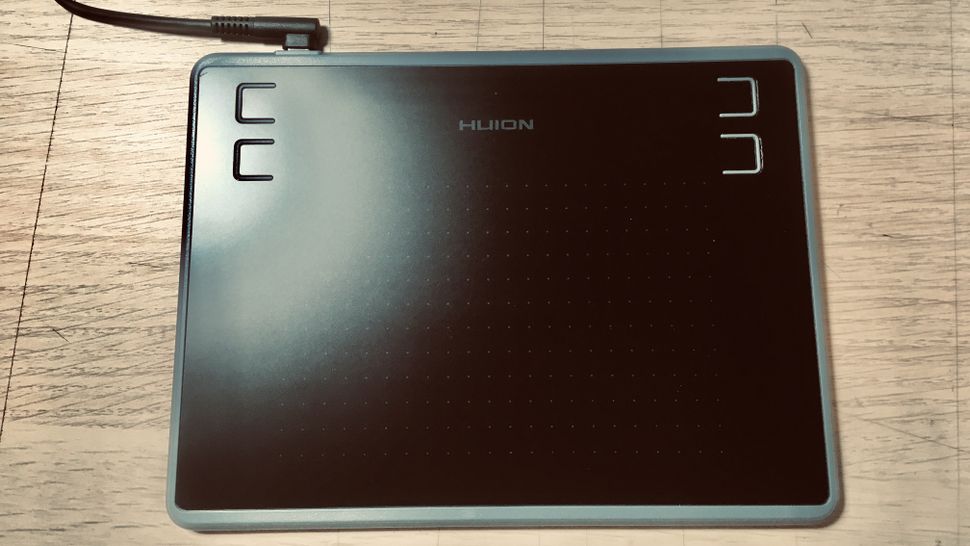 At just just 4.8 x 3 inches the Huion Inspiroy H430P is a really nice drawing tablet for kids. The size means it's perfect for small hands and is portable enough to fit into a backpack or school bag. While it's compact and slim it still features the shortcut keys you find on more expensive, larger drawing tablets.
The pen that comes with this tablet features 4,096 levels of pressure, which we found more than enough in our Huion Inspiroy H430P review. The pen is easy and comfortable to use and is a battery-free pen, so it's uncomplicated and approachable for young artists. It's considered a 'basic' stylus, but in our review we found this pen more than capable.
This is a pretty competitively priced tablet as well, which makes it an ideal choice for young beginners. It's a nice size, light and extremely portable and can work with ChromeOS and Android too, which means you can connect it to a cheaper Chromebook or a mobile.
---
Types of drawing tablets for kids
When it comes to the best drawing tablets for kids, there are three main categories to think about. All of them provide touch-sensitive drawing surfaces, but you'll need to consider whether you want an all-in-one solution that doesn't have to be plugged into anything, or a tablet that connects to Windows, Mac or Android via USB or Bluetooth. To save you confusion, here are the main types to choose from: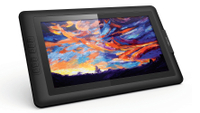 Pen display tablets are essentially monitors with a pressure-sensitive surface. You draw on them with a stylus, with the results appearing instantly on-screen, making them nice and intuitive for a child to use. However they need to be connected to a PC or Mac (complete with a suitable drawing or painting app), and they generally work out more expensive than graphics tablets.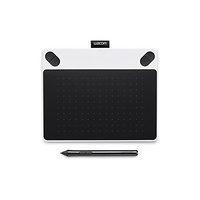 Graphics tablets plug into computers and enable kids to draw and paint naturally. They are usually a bit cheaper than tablet PC devices. The drawback is that they often don't display what's being drawn, which is instead shown on an external screen, such as the monitor of the PC it is plugged into. This can make using them a bit tricky for kids at first.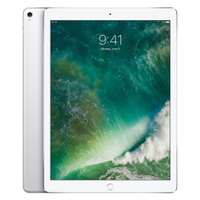 Tablet computers, such as the iPad, are usually the most expensive option, but they're also the most versatile, being able to run all manner of apps and games. They come with bright, high-resolution touchscreen displays that work well with styluses, and most tablet computers offer a huge range of drawing and painting apps that enable your child to explore a variety of art styles easily.
FAQs
What should I be looking out for?
When you're buying a drawing tablet for kids, it's worth thinking about exactly what you need in order to narrow down your options. Age suitability is probably the most important thing to base your search on, but getting this right could be a little more complex than you might think.
Naturally, you wouldn't give a toddler a full-blown iPad, nor would you present a teenager with a fun kids' tablet that's completely lacking in sophistication. But there are plenty of grey areas in-between, and you may also want to think about future-proofing; it might be better to buy a slightly more advanced tablet for your child so that they'll get more use out of it in the long term.
We've included age guides on the tablets we've included here as a rough guide, and divided our list into sections to make it easier for parents to navigate. But don't be afraid to colour outside the lines (pardon the pun) – if you think your child may benefit from a tablet aimed at older kids, consider taking the plunge. Worst case scenario, it takes a couple of years before they really start using it.
Drawing tablets for kids: key features
Different tablets will offer different features. The more of these the better, but of course, more sophisticated tablets are more expensive, so it's a balancing game. Here are some key features you may want to look out for.
Pressure sensitivity: This is the big one for most graphics tablets; they'll all shout about how many thousands of levels of pressure sensitivity they provide. But what does this actually mean? It's all about how precisely the tablet and stylus can detect how hard you're pressing against the surface, so it can accurately modify line thickness to match. Naturally when it comes to professional tablets this is an absolute must, but it's less important if you're looking for a tablet for younger artists. If you're buying for a teenager who's serious about art, lots of pressure sensitivity will be a definite plus; otherwise don't worry too much about it.
Tilt sensitivity: Similar to pressure sensitivity, this refers to whether a tablet can detect the angle at which a stylus is being held, and vary the shape of the line accordingly. Once again, this is an essential feature for serious artists, and much less so for casual sketching.
Screen size: The size of the display is important not only for viewing content, but is also the effective drawing area your kid has to work with. Obviously a bigger screen is generally more desirable, but it'll also mean an overall larger tablet, which for little kids may be simply too large to handle.
Parental controls: This only really applies to tablet computers, but if you've got a little one who's going to be using the tablet unsupervised, it's worth thinking about parental controls to make sure they don't access inappropriate content. Most tablet computers will offer these in some form; they can also be used to set screen time limits, and some can even prevent your child from accessing playtime apps before they're done with their learning tasks.
• If you haven't managed to find something in this guide and fancy checking out a broader range of digital art tabs, we have a definitive guide to the best drawing tablets overall. And see our picks of the best digital art software too if you're looking at different ways to create.