While the Apple rumour mill is busy churning out leaks and tidbits about the upcoming iPhone 15, we've also heard tell that a folding iPhone could be on the horizon. But it seems Apple might be planning to take things one step further with a folding iPad. And with Samsung announcing not one but two folding phones this week, the market is showing no signs of folding (sorry).
New reports suggest that not only is Apple working on a folding smartphone, but it also plans to extend the concept to its tablet – and it could enter the fold as soon as next year. (Don't fancy waiting? Check out the best iPad Pro deals available now.)
As spotted by AppleInsider, Korean tech site DigiTimes claims that Apple is keen to extend the idea of a folding device to the tablet sector. And this isn't the first time we've heard that a folding iPad could be on the way – rumours of such a tablet began doing the rounds last October, but this is the first we've heard that it could arrive as soon as 2024.
And while the idea of an iPhone Flip (or is that iPhone Fold?) is exciting, could a folding iPad actually make more sense for creatives? We're big fans of the iPad mini, but it currently occupies quite a niche space in the line-up, with users needing to opt for an 11 or 12.9-inch model for some proper screen real estate. But with a folding iPad, creatives might be able to enjoy a large canvas for digital art in a package that, when folded, offers the same convenient portability of the mini. Sounds like a win-win to us.
Earlier this week, Samsung announced the Z Flip 5 and Z Fold 5, so it's clear the market for foldables is growing. That said, it didn't exactly have the most auspicious start, with early Samsung models prone to breaking. And as Apple has proven time and time again, most recently with the Vision Pro, it likes to let a new tech space mature before it decides to make its move – often with extremely sucessful results. Just look at the iPhone and Apple Watch.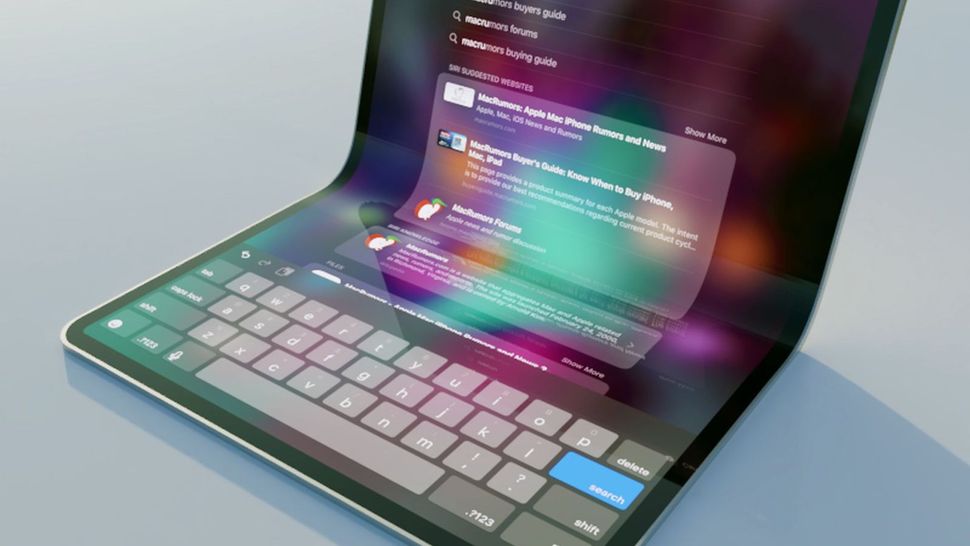 Patents have already suggested that Apple is working on some kind of Mac-iPad hybrid, and perhaps a folding iPad could be where we get to appreciate the best of both worlds – a tote-able tablet with a large, immersive screen for digital sketching, or editing on Final Cut Pro for iPad.
Time will tell whether a folding iPad will ever appear (or indeed if it will arrive before the much-rumoured iPhone Flip), but one thing's for sure – it could be the ultimate device for creatives. But until then, we'll have to make do with looking forward to the iPhone 15.