Bezels have been falling out of fashion in recent years. Nobody wants the frame of a device to take up potential screen space or add bulk, and advances in technology have allowed them to be reduced more and more on everything from camera phones to monitors and smartwatches.
But how small can bezels go? The latest iPad design rumour suggests that Apple intends to continue the trend, but some people have doubts about how practical that would be. After all, the iPad is still a hand-held device (see our guide to the iPad generations to see the full current range).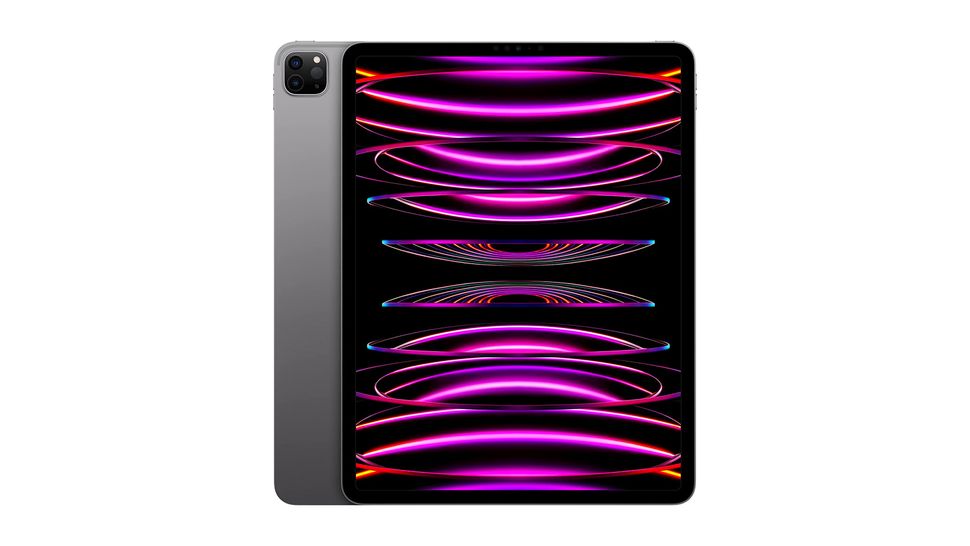 Slim bezels look sleek and modern. Thick bezels look cheap and old fashioned. But how far can Apple take things with the iPad? We've already seen evidence suggesting that it plans to reduce the size of the bezels on the iPhone 15 Pro models by using the low-injection pressure over-moulding (LIPO) process that it uses for the Apple Watch. The latest rumour is that it intends to use the same new manufacturing process on future iPads as well.
That's according to Bloomberg's Apple correspondent Mark Gurman, who has a pretty good track record when it comes the accuracy of the titbits he picks up on Apple's design plans. Gurman says Apple will reduce the bezels from around 2.2mm on the iPhone 14 Pro and Pro Max to just 1.5 mm on the iPhone 15 Pro and iPhone 15 Pro Max. That would make them the thinnest bezels of any mobile phone. They would also be slightly rounded. Gurman doesn't suggest what size the bezels on a future iPad would be, or which iPads would come in for the treatment, but we can assume it's most likely to be the Pro.
Goôd morning! Here's is the real life video of the front glass panel of the iPhone 15 series, i was able to confirm its authenticity with my source. It's real! pic.twitter.com/5BkI0OFgz9March 5, 2023
We've seen Apple take this path in introducing new technology before. OLED displays were introduced for Apple Watch back in 2015, to the iPhone in 2017 and are expected to reach future iPads next year. Gurman suggests the use of LIPO will follow the same route, but does it make sense for the iPad? Many people are suggesting that thinner bezels would make the device difficult to hold. Sure, you can use one of the best iPad cases and stands, which we would recommend in all cases if you're using the device for work or for drawing, but a tablet also needs to function handheld.
"How are we supposed to hold the iPad if it has very thin bezels," one person asked on Twitter. "That's going to make for a lot of accidental touches," someone else suggested. However, some disagree. "Hardware-wise, there's really nothing much else that can be added to the iPad. So there's nothing wrong with making it look more modern with thinner bezels," one person tweeted. Others have suggested that dynamic bezels that can expand or narrow depending on if you holding the device by hand or on a stand could be interesting.
We'll have to wait and see if LIPO does come the iPad. We expect the iPhone 15 to be unveiled next month, so we'll see how those thinner bezels look on the phone. A new iPad isn't expected until next year.
See the best current iPad prices below, or check our regulator roundup of iPad Pro 19.9 prices for deals.