Joy-Con deals can be hard to track down as these excellent Nintendo Switch controllers are incredibly popular. There are always new variants releasing and Nintendo rarely lowers its prices. However, if you hunt around you can find some good Joy-Con deals, and we've listed them below.
The Joy-Con is one of the most unique video game controllers ever designed, and we know the Nintendo Switch comes with pair, but if you want to show your personality or have an extra pair to hand for when four players want to game, then you'll need another Joy-Con or two.
A spare pair will also prove useful if you suffer the dreaded Joy-Con drift, where the controllers keep registering movement. That way, you won't be left without Nintendo Switch controllers while they're being fixed.
However, if you're looking for a different type of controller, skip ahead to the best Nintendo Switch Pro Controller deals. If you need the console too, see our guide to the best Nintendo Switch deals. And once you get your new controllers, take look at our guide to the best Nintendo Switch games. If you're looking for a replacement console, take a look at our guide to the best Nintendo Switch Lite deals.
Nintendo Switch controllers: best Joy-Con deals
We'll be frank: the Nintendo Switch isn't cheap, and neither are its controllers. And with stock limited, discounts are pretty rare. But we keep this page updated constantly, so the Joy-Con deals you find below will definitely be the best price available right now.
Buying extra Joy Cons is a must if you want to ramp up multiplayer game nights. Admittedly, even with the Joy-Con deals shown above, these controllers aren't the cheapest. But at these lower prices, they do represent excellent value.
After all, consider how much cool tech they have built in. Both Joy-Cons have an accelerometer and gyroscope motion sensor, and can deliver HD rumble so you can really feel your games. The right Joy-Con also has an IR motion camera, which can detect the shape, movement, and distance of objects.
The best thing about the Joy-Cons, however, is their versatility. You can use them together or as separate control pads, either vertically or horizontally. They can also remain attached to the Nintendo Switch console; ideal for gaming on the go.
Plus if you don't like the grey or bolder blue/red colours that come standard with the Switch, you can switch those up too: Nintendo Joy-Cons come in an array of colours and designs. You can choose from vivid neon colours, or special-edition designs featuring Zelda and Fortnite.
What about these vivid neon green/pink Joy-Cons, for example?
Alternatively, maybe these neon blue/yellow Nintendo Joy-Cons are more your bag?
That said, neon isn't for everyone, and so the classic grey Joy-Cons might be more your preference.
The best Nintendo Switch Pro Controller deals
Not such a fan of the Joy-Cons and prefer a controller with a more traditional feel? Nintendo also makes a Pro Controller that looks and feels more like a regular control pad. And you'll find the best current deals on that below.
Like the Joy-Cons, the Nintendo Switch Pro Controller is not exactly cheap, nor are discounts common. However, it's certainly worth picking up if you're playing solo, because the Pro Controller feels more comfortable for long-haul gaming. It offers double the battery life of Joy-Cons, too.
If you're serious about your gaming, the Nintendo Switch Pro Controller is a great option. It's less versatile than a pair of Nintendo Joy-Cons and doesn't quite all their features. But for anyone who prefers the feel of a traditional console controller, that may be more important.
Plus there's one particular area in which the Nintendo Switch Pro Controller greatly outperforms the Joy-Cons: battery life. You can get up to 40 hours of battery out of a single charge, which is perfect for lengthy gaming sessions. We'd certainly recommend it for titles where you'll log hours upon hours of gameplay, such as Zelda: Breath of the Wild and Super Mario Odyssey.
Unlike Nintendo Joy-Cons, the Nintendo Switch Pro Controller only comes in one colour, which is black. Admittedly, some special edition designs have been made, but are few and far between, so good luck finding them on eBay.
Don't have a Nintendo Switch yet? Here are the best deals available today:
How to find the best Nintendo Switch Joy-Con deals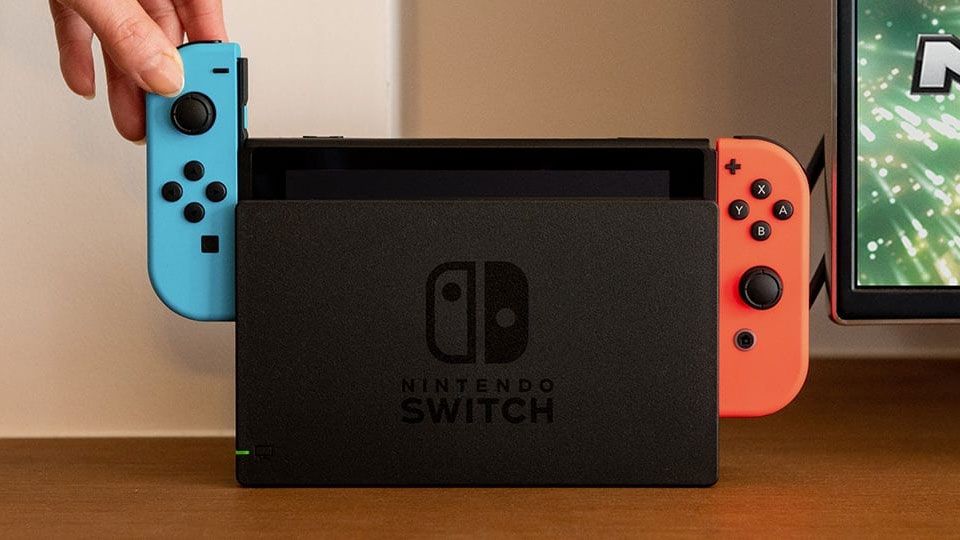 Nintendo may seem like a happy-go-lucky company, but at its heart it's a ruthless profit making machine. Like Apple, it knows its products are always in demand and rarely discounts them. So the only time you're likely to find serious Nintendo Joy-Con deals is on major shopping holidays.
While you can save some cash by clicking on the Joy-Con deals above, you may well do better if you hang on until Memorial Day, Amazon Prime Day, Black Friday, or the Christmas sales. There's no guarantee, though: it's just our best guess.
Related articles: