The Xbox Series and the Xbox Series S (or Xbox Series X|S for short) are here. Kind of. It's actually been a bit of nightmare getting hold of one of the new Xboxes, what with shortage of stock and ruthless tout bots snapping up all of them the moment they come on sale. But not is all doom and gloom.
The good news is that according to rumours, some retailers have been able to periodically restock in both February and the end of April. We've got all the details of where you can get your hands on an Xbox Series X|S right here.
And, with in-store purchases becoming a possibility, there are going to be even more chances of getting the new Xbox Series X or Series S. And that will mean online too – with more stock around, demand of the touted consoles will nosedive, meaning more honest people looking for the Xbox Series X|S online will find success. Anyway you look at it, things are looking up. So, for now, practice your thumb action, and stay hot on the refresh button on the select retailers that we've detailed below.
Xbox Series S in stock for a limited time
Xbox Series X|S: Quick links
Where to buy Xbox Series X|S: US
At the time of writing, there is Xbox Series S stock at Newegg, so get over there now!
All retailers listed below are the most likely places to find Xbox Series X or S stock, but due to high interest, the stock might not be available initially or consistently. The consoles are on a first come, first served basis, so you'll need a bit of luck on your side to get hold of one. But these are the best places to try, so if you persevere it may well pay off. Good luck!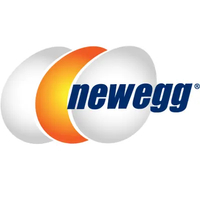 Xbox Series S: $489.95 $451.95 at Newegg
Save $38: This is unheard of – an actual discount on the Xbox Series S! It's hardly been in stock for longer than five seconds so far, so if you're serious about getting the console, head over to Newegg now.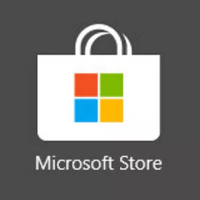 Xbox Series X|S at Microsoft Store
The advantage of checking the Microsoft Store is that it shows you several retailers at once, saving you the bother of clicking through them all. And surely if you really want to find something, it's best to go straight to the source.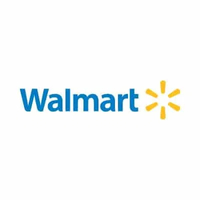 Xbox Series X|S at Walmart
Walmart released more stock on 25 November, and although it hasn't announced plans for the next stock drop of these hot consoles, we think it's well worth checking back on Cyber Monday to see if anything's changed.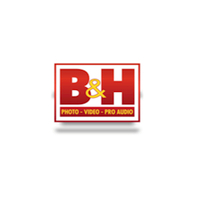 Xbox Series X|S at B&H Photo
B&H Photo offers to notify you when the latest Xbox becomes available, which will save you a lot of refreshing. It's another retailer that not everyone will associate with consoles, too, so you could be lucky. We don't expect a lot of stock, though.

Where to buy Xbox Series X|S: UK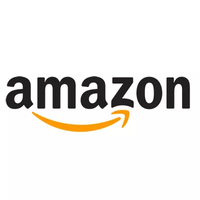 Xbox Series X|S at Amazon
Amazon has had Xbox Series X and S stock on and off recently, with new stock dropping without any warning. Not surprisingly, the deals are selling out quickly once they do arrive, but you never know, Cyber Monday could be your lucky day!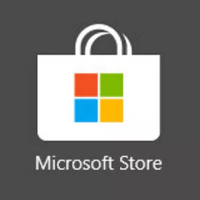 Xbox Series X|S at Microsoft Store
You'd think that Microsoft would be most people's first port of call when it comes to the Xbox, and you'd be right. Microsoft had the most reliable (trickle) of deals during pre-orders and we're expecting more stock soon.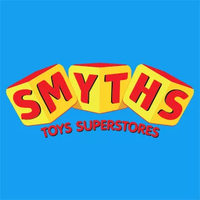 Xbox Series X|S at Smyths Toys
Smyths Toys is a good bet for an Xbox Series S and X restock, so it's worth checking its page to try your luck. Both the Series X and Series S are currently expected in December (which isn't that far away). Fingers crossed!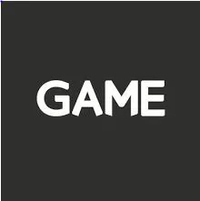 Xbox Series X|S at Game
Game has had some stock earlier this Black Friday week, so we're keeping our fingers crossed there's more on the way. In the meantime, you can always stock up on some games or accessories for your new toy.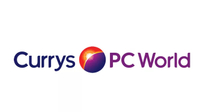 Xbox Series X|S at Currys PC World
You might have to wait in a queue to enter the Currys PC World website, but hopefully when you get there an Xbox will be waiting for you. Currys' size and presence in the UK means we expect it'll be getting a restock soon.

As we've said, many of the above retailers may still be out of stock, as the new Xbox consoles has been popular, to say the least. But if you're completely committed to getting one of the new Xbox consoles, then there are at least some lovely Xbox and gaming accessories that you can get right now...
Xbox Series X|S accessories
Want more deals, on a range of products? Keep an eye on our Cyber Monday sales roundup.
Xbox Series X|S: More information
Xbox Series X|S release: At a glance
Xbox console options: Xbox Series X (4K, Blu-ray drive); Xbox Series S (digital only).
Xbox price points: Xbox Series X: $499.99 / £449.99; Xbox Series S: $299.99 / £249.99
New Xbox games confirmed: Halo Infinite; Assassins Creed Valhalla; Borderlands 3; Bright Memory 1.0; Cuisine Royale; Dead by Daylight... plus many more!
Previous Xbox release: Xbox One S released in 2016, and the higher-end Xbox One X released in 2017.
Xbox Series X vs Xbox Series S: Design
First of all, before all that great gaming, is the look. And there's quite a difference in how each of these consoles look. The bigger, chunkier Xbox Series X is massive. Its design gives off an impressive aura of weightiness. It wants you to take it seriously, and considering what's inside it, that totally makes sense. It's available in black only, with some green highlights.
The S in Series S, we're guessing, is for slim (certainly compared to Series X (XXL)). It actually resembles the Xbox One S, and we love the black, round grill surrounded by white body. Both are classy in our eyes, but we'll admit they also have a 'love it or hate it' kind of design vibe.
Xbox Series X vs Xbox Series S: Power and price
Each of these Xboxes come with a AMD Zen 2 eight-core processor... what does this mean? It means that both of these things are super powerful. This will mean significant faster loading time with way more stability than any previous Xbox to date. For context, the Series S boasts four times the processing power of the Xbox One, and the Series X much more.
As for the graphics processing, the X has 12 TFLOPS (52CUs at 1.825GHz) of RDNA 2 graphics; while the S has 4 TFLOPS (20CUs at 1.565GHz) of RDNA 2 graphics. And when it comes to RAM, the bigger brother sports 16GB, while the S offers 10GB.
Of course, the main difference for many players is the fact that the Series X has a disc drive, and the Series S does not. That's reflected in the price difference: $499.99 / £449.99 for the X, $299.99 / £249.99 for the S. So do you take the less powerful (though still plenty powerful compared to previous models), digital only Xbox, or shell out more for the disc-carrying Xbox X, with the option of selling on any game discs that you're done with? Decisions, decisions...
Related articles: