Car dashboards have become more and more complex in recent years and increasingly resemble computer screens, but it seems Apple wants to take things further. It has an idea to turn an entire car windscreen into a digital augmented reality display.
That's the concept proposed in a new patent that's sure to reignite rumours that the company is working on an Apple Car. The screen could highlight objects such as signs and project images such as directions and even virtual speed bumps (see the best Apple deals for bargains on the company's current products).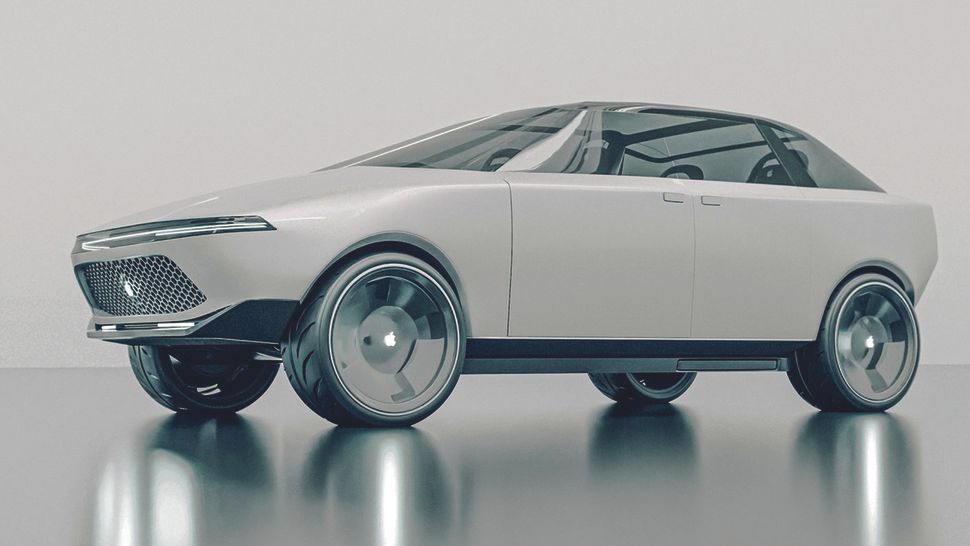 It's been a while since we've heard any more rumours about the Apple Car, a project that the Cupertino tech giant has reportedly been working on for years but has never officially confirmed. Some think the project's been dropped, but The Drive has spotted an Apple patent filing for an intriguing car windscreen concept.
Several cars now feature heads-up displays (HUDs), which overlay data such as speed, navigation and night vision information on windscreens. But Apple proposes something more advanced, using augmented reality to project images over real-world elements.
The patent documents describe an AR system that would use a range of sensors to gather data on surroundings, possibly including visible light cameras, infrared cameras, ultrasonic and light-based scanners, as well as geographical positioning devices and radar.
It would then overlay data on the display, for example providing relevant information about signs, whether there is a school nearby or showing the outline of a destination that is hidden by another object. The patent even suggests that the AR system could display virtual speed bumps if the driver is speeding and tap a car's active suspension to create the feeling of driving over them.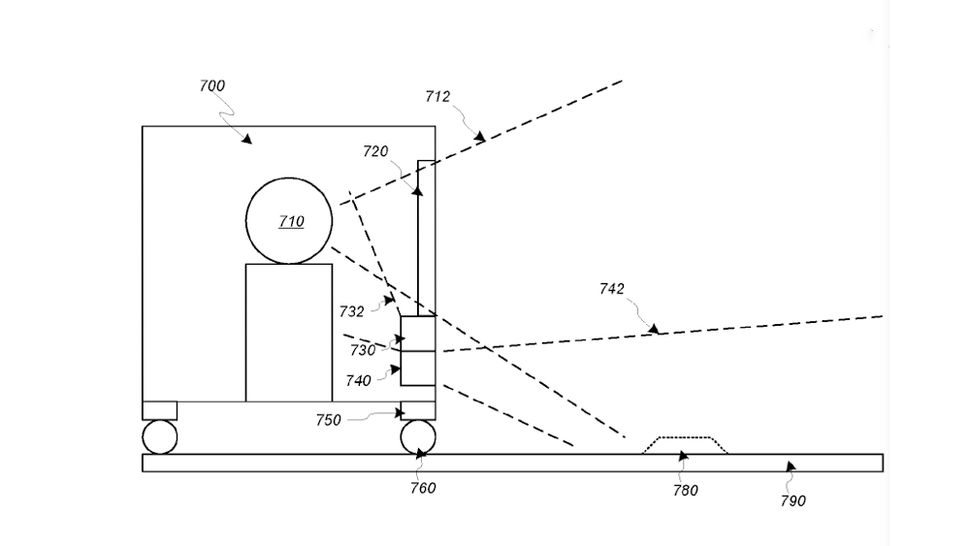 Apple's idea could help make more relevant information visible to the driver at all times, saving having to look at the dashboard. But there could be safety issues. Some people think that existing HUDs are already too distracting, causing their concentration to wander from the road. Moreover, driving remains one of a shrinking number of activities that don't involve looking at a digital screen. Add this to the upcoming Apple Vision Pro extended reality headset, and it seems the tech giant is determined to fill in those spaces.
Apple would also need to resolve several technological challenges, including the problem of parallax. Drivers have different heights, which means they see the same objects at different places in the windshield, which makes it difficult to decide where to project things.
Some have suggested that could be resolved using scrolling or eye-monitoring hardware. Either way, I dread to think how much it would cost to replace an Apple windshield. A cracked display could make a car a write-off (but then it's been rumoured that the Apple Car could have a price tag of up to $100,000).
As with all patents, this is not necessarily something that Apple is actively working on or has definite plans for. However, it suggests that Apple is still very much exploring further developments in car tech alongside its CarPlay system.
It's the latest in several wild new patent applications we've seen from Apple, including an Apple Watch that can match your outfit and a mysterious digital stone for Vision Pro. It also makes us think that an Apple Car would be much more 'cyber' than the Tesla Cybertruck, which has recently been spotted in the wild wearing some strange disguises.