MacBook Cyber Monday deals – save on the MacBook Air and Pro with our live blog
All the MacBook Cyber Monday deals, as they arrive.
By Rosie Hilder published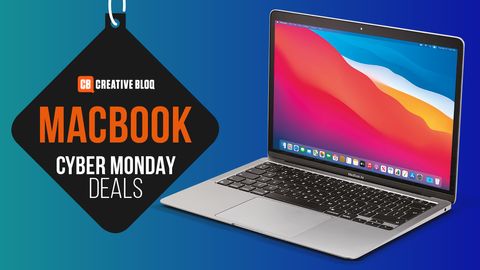 (Image: © Future)
We saw some really decent discounts on the MacBook over Black Friday, and many of these offers have continued into Cyber Monday. Which is great news, as deals on Apple products are much less likely to pop up during the rest of the year.
So far, we've loved the savings on the 2020 MacBook Pro and Air models, and we've been shocked (in a good way) to see some retailers even offering discounts on the very latest 2021 MacBook Pros and Airs. If you're after an older model, then there's plenty to choose from there, too.
And because trawling through a bunch of websites to find the best MacBook offers isn't really what you want to be doing as Cyber Monday approaches, we've done the hard work for you. Below, you'll find a carefully curated list of savings on MacBooks from both sides of the pond, and keep reading for our live updates on the very best deals. And if you want more great deals, don't miss our Apple Watch Cyber Monday live blog. Want a new display? Here are the best ultrawide monitors around.
Best MacBook Black Friday deals in the US
Best MacBook Black Friday deals in the UK
Get Weekly Tips and Inspiration
Sign up below to get the latest from Creative Bloq, plus exclusive special offers, direct to your inbox!
Thank you for signing up to Creative Bloq. You will receive a verification email shortly.
There was a problem. Please refresh the page and try again.