UX research and testing plays a vital role in the process of designing successful and engaging user experiences, but many people get it wrong or give it only cursory attention. Part of the problem is that UX research is not an exact science. Some approaches to UX research and testing work for some companies, but other very different approaches may work for others. So amid such differing views, just how should you approach user research and testing in UX design?
To find out, we asked seven UX pros to tell us about how they do their UX research. We then condensed their advice into a list of tips to help guide your own approach. As we've already noted, there is no one answer, and we're not saying that this is the last word in UX research and testing, but more a guide to the key considerations to bear in mind.
If you still have any doubt about why UX is important, see our guide to UX theory – and also our selection of the worst UI fails for examples of how badly things can go wrong. You might also want to see our choices of the best UI design tools and our guide to the key UX and UI trends in 2022. And make sure you complete our quick two-minute survey for a chance to win a place on our UX design course.
5 tips for UX research and testing
01. Define your goals
One fundamental piece of advice is to start by setting out what you want to achieve with the research. It's generally not a great idea to just jump in without considering why you're carrying our research and what you want to achieve.
"We always start with the goals of the project and of our client's business in general," says Mule Design Studio's Erika Hall, author of the book Just Enough Research. "This allows us to identify the most relevant research questions and focus our efforts. Then we work as collaboratively as possible so everyone working on the project has a hand in generating the insights."
This approach helps avoid the common UX research pitfall of focusing on the method rather than the purpose – something that can happen in all areas of UX. "It's easy to focus on specific methods and tools and forget why you're doing the research in the first place," Hall says. "Always referring to the higher goals keeps the mind sharp, so you don't just fall into habits."
We often think of UX research as a scientific discipline, and it is to a point. After all, it often involves testing a hypothesis, uncovering a truth or collecting evidence. But Monotype's research director Emma Boulton also sees it as storytelling. "It can be all of those things," she tells us, "but I believe research is simply about seeking information and piecing it together in a coherent narrative. It's about telling a story so that it provides insights and a clear path to take."
02. Choose the right approach
Are you doing UX research or UX testing? The terms 'user research' and 'user testing' are often used interchangeably, but they have different meanings and objectives – and the approach you use and the questions you ask should be different for each. Chui Chui Tan, formerly of cxpartners and now at Beyo Global, says: "Both are about getting insights from people who are using, or are likely to use, a product. However, there's a slight distinction.
"Usability testing is about identifying issues users might experience with a product, either via the product itself or a prototype. User research is about focusing on understanding users' behaviours, needs, expectations and pain points. You don't necessarily need material to test on."
03. Research less, but more often
It can be tempting to research and test to death, but it's usually better to focus on what you really need to research and to do that more frequently. Quietstars' co-founder Adrian Howard has even turned that into a mantra for testing: 'Do less more often together to do more'.
That might sound like a bit a mouthful, but Howard explains: "'Do less' because the point is not research for the sake of it, but to help us deliver the right products and services at the right time. 'More often' because ongoing research helps us discover and refine markets and customer needs. Ongoing testing helps us ensure our products meet those needs."
And the together part? " 'Together' because the simplest way to make sure everybody understands the research is for everybody to be involved in doing the work and owning the results."
Of course, the reality is that some UX designers don't test at all. And some argue that this is actually preferable. UX designer Irene Pereyra from Anton & Irene says: "Testing your own work is a bit like grading your own homework and a lot of user research is conducted like a pseudo-science. I've been in one too many subjective testing environments that would surely make real scientists scream in horror.
"If our clients want user research we quote Dieter Rams, who, when asked about doing consumer research during his time at Braun simply said, 'Never. We wanted to change the world'."
04. Observe and iterate
Perhaps the biggest key to successful UX research is observation – more so than the data itself. "When you research users and usage, always remember: there is more truth in data than in conversation, and more understanding yet in observation," suggests UX designer and author, Robert Hoekman Jr.
This means not only taking the quantitative results, but also paying a lot of attention to the user during the research – certainly don't simply give the user the task and look only at the results. Hoekman Jr suggests: "Listen to what they say, then ignore it and watch the stats to see what they do. Then ignore both and watch them in person to find the truth."
He also advocates using iterative usability testing when drawing up a new design, but with time between sessions to allow for sufficient revision. "Leave time between sessions to revise, then show the new version to the next tester," he says. "Don't change everything. Use good judgment. Do this well and the problems you hear about in the morning will be gone by the afternoon."
05. Have a conversation
One way to conduct realistic observation in UX research is to go to where people are naturally doing their thing, rather than putting them into a lab. Sometimes more natural responses can be obtained by engaging with people in a direct but open-ended conversation about what they're doing and what they'd like to be doing.
"Most importantly, I listen for 'why'," user researcher Steve Portigal says. "If you seek to understand usage without uncovering meaning, you leave so much insight on the cutting-room floor. I use insights as seeds for the extended team to gather, and think divergently and how we might respond to what we've learned. Research always feeds action."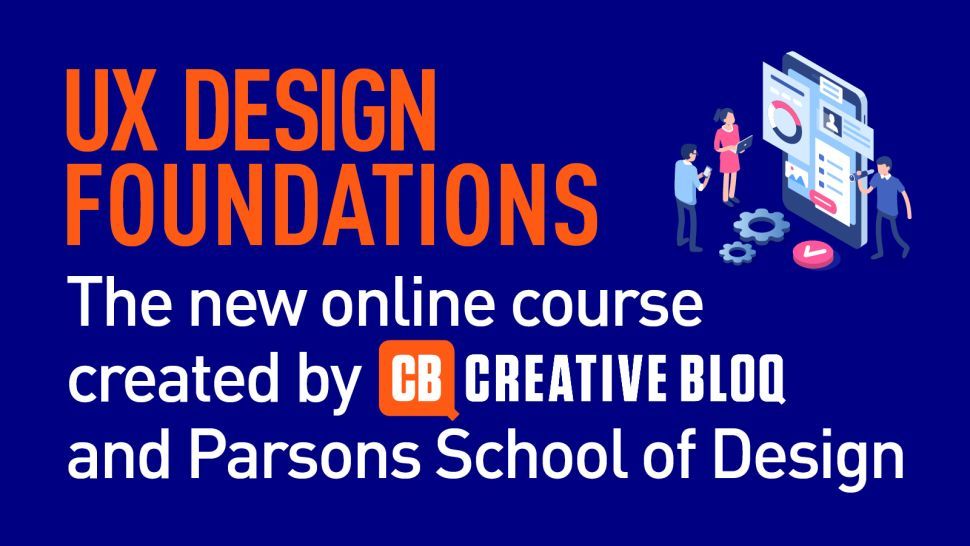 Want to learn more about UX research and testing? Learn all the fundamentals on our online UX Design Foundations course.
Related articles: