The best laptop for interior design can help you design the home of your dreams – or prove to be an essential tool if you're a professional interior designer.
Having a laptop you can work on comfortably while you come up with designs and ideas is extremely important, and interior designers can benefit from having a powerful yet portable device that you can work on wherever you are, and can show your plans to clients.
Depending on the interior design software you use, the system requirements will vary. While some software can be run on relatively modest hardware, including the best Chromebooks, if you're going to be using more advanced tools with 3D modelling, for example, then you'll want a more capable laptop, perhaps even one with a discrete graphics card.
You'll also want plenty of RAM to ensure everything runs well, and we recommend 8GB for Windows laptops and MacBooks as a minimum. With Chromebooks, you can settle for less, thanks to the lightweight software they use. Because of this, we've listed a range of laptops of varying performance levels and prices that should suit every budget.
If you'd like more help finding the right laptop for your needs, check out our guides on the best laptops for graphic design, and we also pick out the best drawing tablets you can buy right now.
The best laptops for interior design available now
Why you can trust Creative Bloq Our expert reviewers spend hours testing and comparing products and services so you can choose the best for you. Find out more about how we test.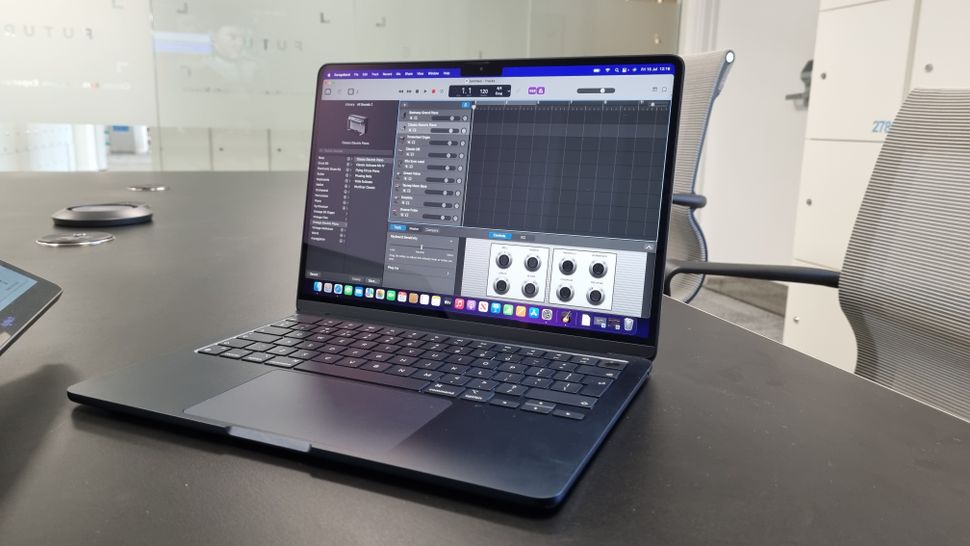 If you want the very best laptop for interior design, then we recommend the latest MacBook Air. Coming with the new M2 chip, this is a thin and light laptop that packs some seriously impressive performance – without costing the earth, either.
The specs of the MacBook Air means that you'll be able to run any software you want with ease. Of course, as a MacBook, it runs on Apple's macOS operating system, rather than Windows. However, almost every major piece of software will have a macOS version.
It will also make your designs and models look fantastic thanks to the gorgeous new screen, which is larger than the previous model, which makes working on the laptop a joy, and is great for showing off your designs to potential clients.
As for battery life, that's even better than what we saw in the M1 MacBook Air. In our MacBook Air (M2, 2022) review, it lasted for over 16 hours on a single charge – five more hours than the M1 version.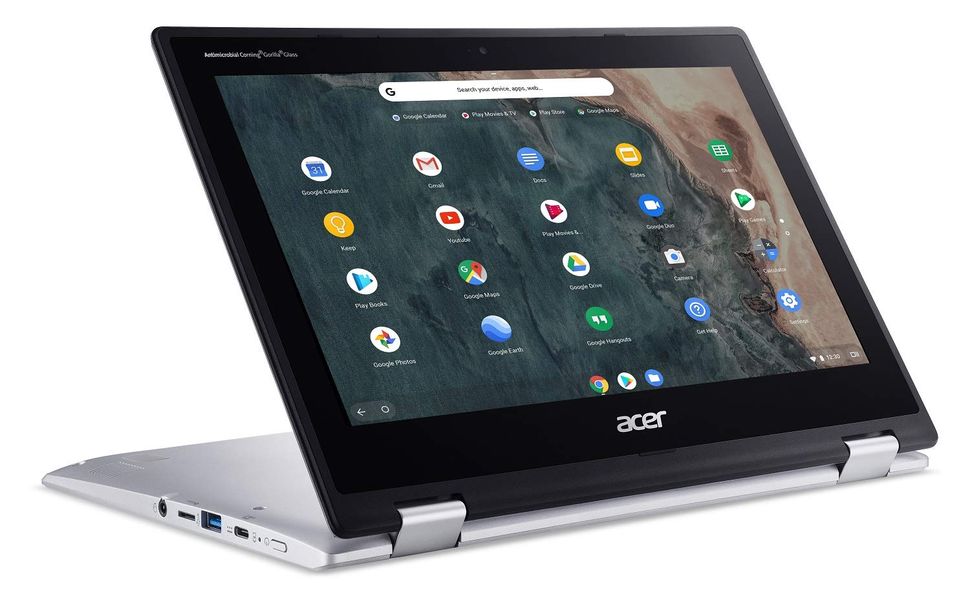 The Acer Chromebook Spin 311 is a great all-around Chromebook, offering fantastic value for money, good build quality and a handy 2-in-1 design that lets you use it as both a traditional laptop as well as a tablet-like device. While you may not consider a Chromebook when thinking of buying a new laptop for interior design, there are apps, such as Planner 5D, that can be run on a Chromebook, making devices like the Acer Chromebook Spin 311 a brilliant budget choice.
While you won't get the advanced features of more complex and powerful applications, and therefore may not be appropriate for professional interior designers, if you're just getting started, or simply looking to do some interior design for your own home, then the Acer Chromebook Spin 311 is a great pick. Its 2-in-1 design and long battery life gives it a versatility that even more expensive laptops lack.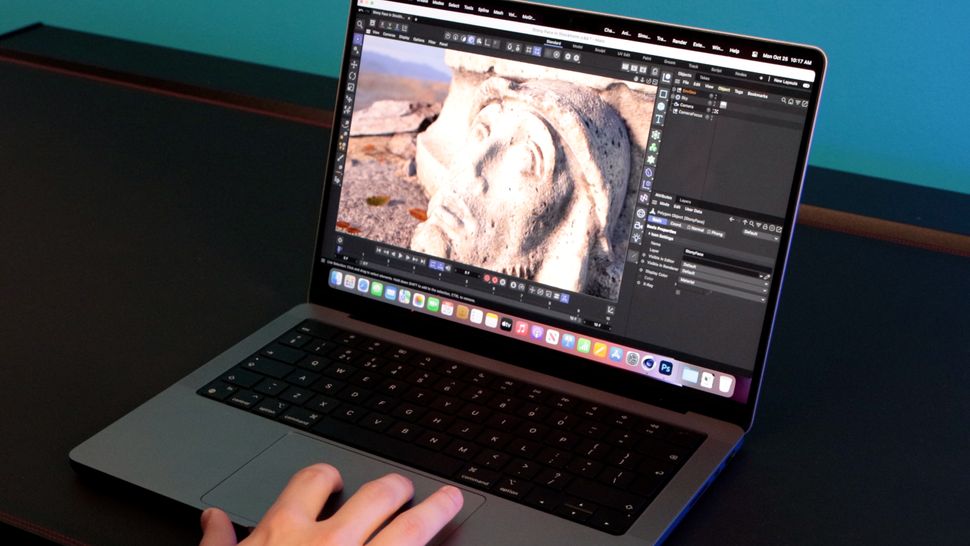 The MacBook Pro 14-inch (2021) remains one of the best high-end laptops you can buy thanks to the powerful M1 Pro and M1 Max Apple chips that you can configure it with.
These allow it to absolutely power through any interior design task, even the most complex and detailed 3D models can be rendered quickly, and the mini-LED screen P3 wide colour gamut support means it also has the best display you can find on a laptop in 2023.
The 14-inch size of the laptop means despite its power, this is a very portable device, so you can work on it wherever you want, and comes with a built-in SD card slot, HDMI port, and three Thunderbolt 4 ports.
Best of all, battery life is fantastic, and it's impressively quiet, even when working under extreme loads. It's expensive, however, and for many people it may offer more power than you really need, but if you want to invest in a brilliant laptop for interior design, this is the one to get. See our MacBook Pro 14-inch review for more details.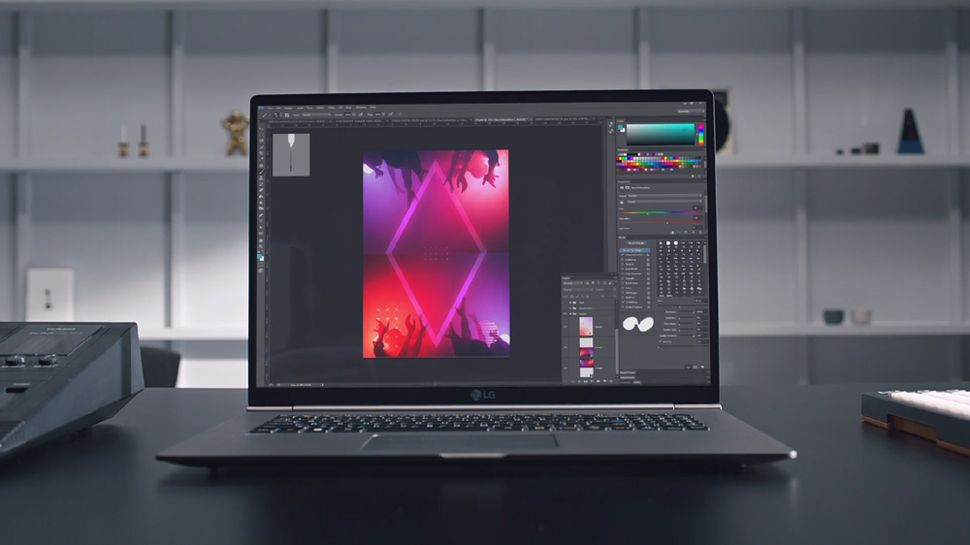 The LG Gram 17 has two big strengths for interior design: it offers a large 17-inch display offering plenty of workspace, and it's also incredibly light, weighing just over 1kg. For a 17-inch laptop, this is pretty remarkable, and it means despite its large size, it's still pretty comfortable to carry around with you. For professional interior designers who travel a lot to meet with clients, this makes it a brilliant choice, as you're not having to sacrifice screen size for portability (or vice versa).
Its also helps that it's packing some of the best mobile tech with 11th generation Intel processors and Iris Xe graphics. We found battery life to be extremely impressive, easily lasting around 12 hours on a single charge. We don't think it's the most exciting-looking laptop when it comes to design, but the powerful components, light weight and large screen make it great for interior design work. See our full LG Gram 17 review for more details.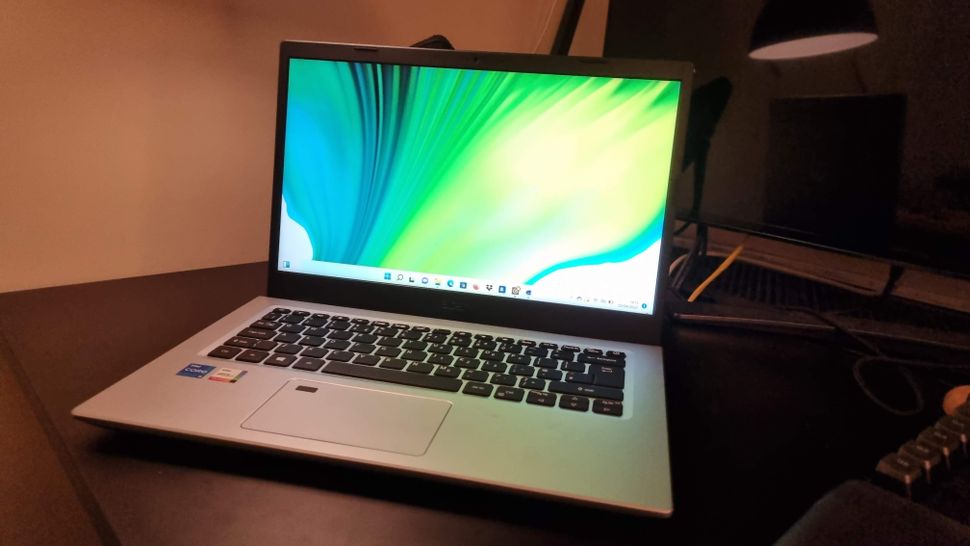 The Acer Aspire 5 offers a great balance between affordability and performance, and the latest model comes with an choice of either an 11th-generation Intel or AMD Ryzen 5000 processor, and if you kit it out with extra RAM, you'll get a very competent laptop for the price.
It's not the most powerful laptop in the world, nor is it the most stylish, but it's a solid performer that will handle most interior design tasks and tools, and as it runs Windows 11, it's more versatile than a Chromebook, while still being relatively affordable. The battery life is solid at up to 10 hours, so you can use this while you're out and about without worrying about it running out of charge.
The solid build quality means this affordable laptop doesn't feel cheap, and makes it a great choice if you're often travelling, as you won't have to worry too much about it getting damaged – though don't go throwing it about, as it doesn't boast the kind of rugged design and protection more expensive laptops come with. Find out more with our Acer Aspire 5 review.
Which processor is good for interior design?
When looking for a laptop for interior design, it's important to consider the specs. Some interior design tools can be processor-intensive, especially when handling simulations and models, so a modern multi-core processor from Intel (we recommend 11th gen or later, and a Core i5 or i7) or AMD Ryzen (ideally from the 5000 series) are good choices. They come with decent integrated graphics which will also help.
If you're looking for a MacBook, then Apple's own M1 or newer M2 chips will offer more than enough power for your needs.
Read more: