Having one of the best laptops for music production can make a big difference to your creative process, no matter what genre you work with. Gone are the days when music production was exclusive to big studios with banks of mixers, as laptops and powerful software are capable of handling every stage of music production now.
Our picks of the best laptops for music production below have been hand-selected from the wide variety of machines on the market using our expertise, industry contacts and review experiences. We took everything from specs to power and memory into mind, and you can see our guide to how we test laptops, PCs and workstations for more details on our review process. We've also answered some of your burning questions at the bottom of this article to help you choose which laptop is right for you.
While these laptops are all great for music production, you might want to compare them with other creative laptops – especially if you're a jack-of-all-trades. We've also made a guide to the best laptops for video editing, as well as the best laptops for animation. Or, for something more generalist, try our picks for the best 2-in-1 laptops for creatives.
The best laptops for music production available now
Why you can trust Creative Bloq Our expert reviewers spend hours testing and comparing products and services so you can choose the best for you. Find out more about how we test.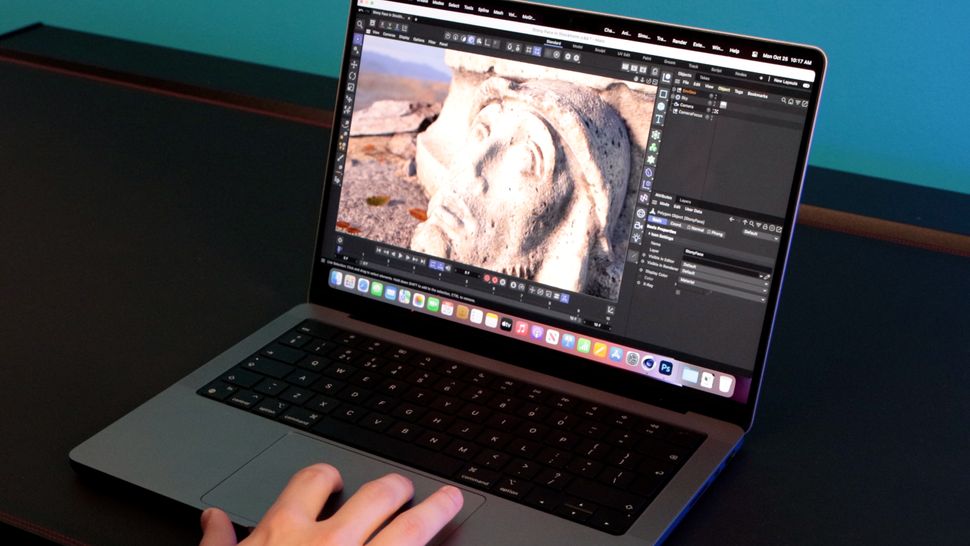 The MacBook Pro 14-inch remains our top pick as the best laptop for music production. Coming with either an M1 Pro or M1 Max chip, this versatile machine is an incredibly powerful laptop that can handle even the most complex projects with ease. There's a good reason why many music producers and musicians favour Apple products, and macOS, the operating system the MacBook Pro 14-inch comes with, supports a huge amount of music-production applications.
It also has some of the best speakers we've ever tested on a laptop, making it ideal for use when you can't hook up external speakers, and there's an excellent array of ports. The battery life is also seriously impressive. It's expensive, but you won't find a better laptop for music production. Read all the details in our in-depth Apple MacBook Pro 14-inch (2021) review.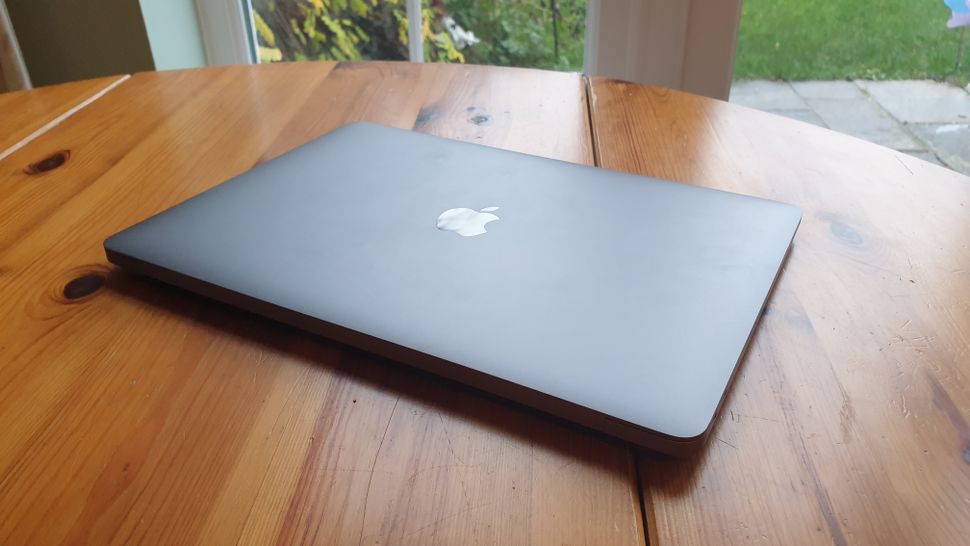 While Apple may not be the first company you think of when you read the word 'value', but 2020 MacBook Air actually offers fantastic value for money for music producers. It's significantly cheaper than the MacBook Pro 14 above, and even many Windows-based alternatives, but still offers a stylish thin and light design and excellent performance thanks to its M1 chip.
And the fact that it's two years old and that Apple has just released a new 2022 M2 MacBook Air means that prices have got even better, with retailers more often offering discounts – and don't let its age put you off in this case; this is still a fantastic laptop for music production, and can run any application the more expensive MacBook Pro can.
Another benefit is that the MacBook Air is fanless. This means it's silent when in use, which is a huge bonus if you're recording via microphones. It doesn't offer a huge amount of ports, however, so you'll probably need to invest in a dock. Read our full MacBook Air (M1, 2020) review for further details.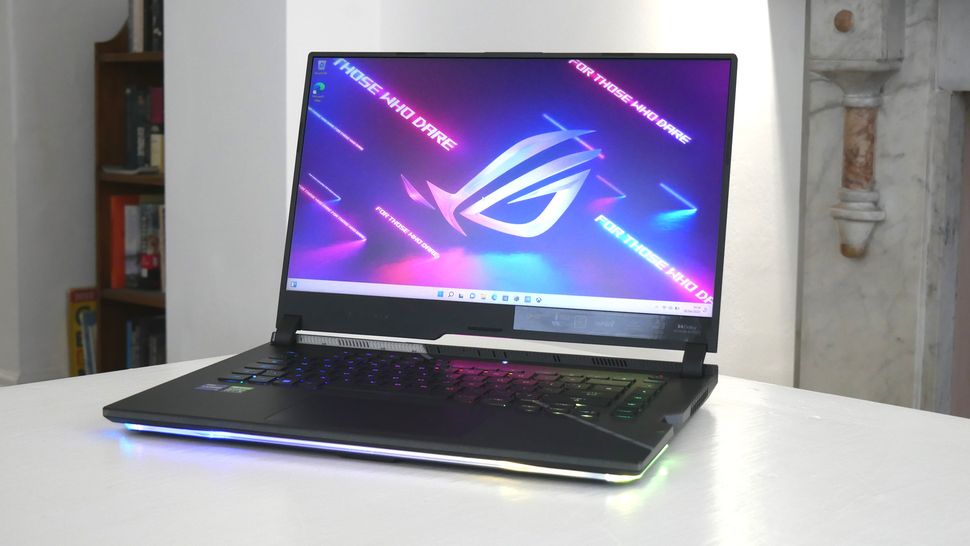 High-end gaming laptops, with their excellent processing capabilities, can sometimes be good options as laptops for music production, and the Strix Scar 15 from Asus's Republic of Games ticks all the right boxes. It does go in rather heavily on the gamer-style with a lot of lights, so it's not one to consider if you want something discreet, but it certainly offers the power producers need with an Intel i9 processor and a base spec of 16GB of RAM.
We were certainly impressed when we reviewed the device. We got 10 hours of video playback out of the battery and found the laptop to be lightweight enough to make it a portable workhorse for content production. You get good connectivity options too with two USB-C ports (one Thunderbolt 4), two USB-A, HDMI, ethernet and a headphone jack. The Scottish electronic music producer Hudson Mohawke is apparently a fan too. See our full Asus ROG Strix Scar 15 (2022) review for more details.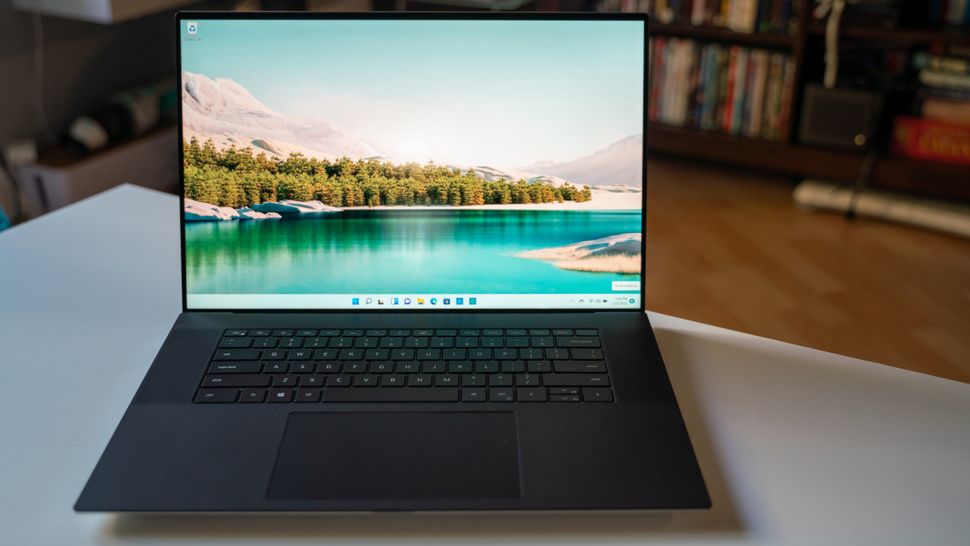 If you want a gorgeous and large display to do your music production on, then the latest Dell XPS 17 is the laptop for you. Usually, 17-inch laptops are large and uncomfortable to carry. However, with the XPS 17, Dell has crafted a stunningly thin large screen laptop, and it's impressively light as well.
Power-wise, the XPS 17 packs up to an Intel Core i9 processor, 64GB of RAM and an Nvidia RTX 3060 GPU. That means that pretty much any music production software is going to run well well on this and shouldn't suffer any performance issues at all. It is expensive, but for many people, the premium design and performance will be worth it. See our full Dell XPS 17 review for more details.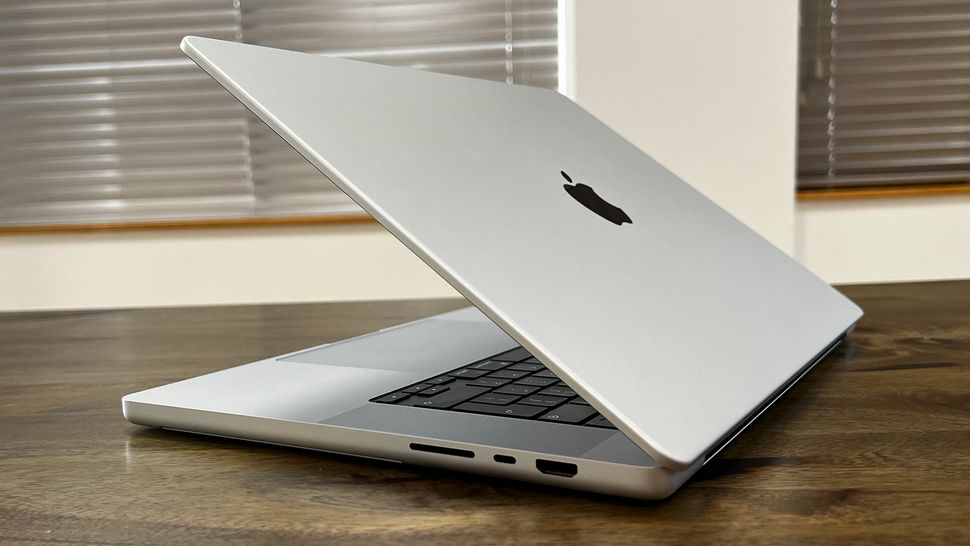 While the MacBook Pro 14-inch is the best laptop for music production in our view thanks to its convenient portable size, if you'd like a bigger screen, its 16-inch sibling offers essentially the same specs, and slightly better battery life to boot. Some find the larger screen more comfortable for working on, especially if working on multiple tracks at once.
As with the MacBook Pro 14 at number one, this is a brilliant laptop for music production that should be able to handle even the most complex projects. It boasts excellent speakers and microphone, and plenty of ports. It is pricier than the 14-inch model, however. See our full MacBook Pro 16-inch (2021) review for more details.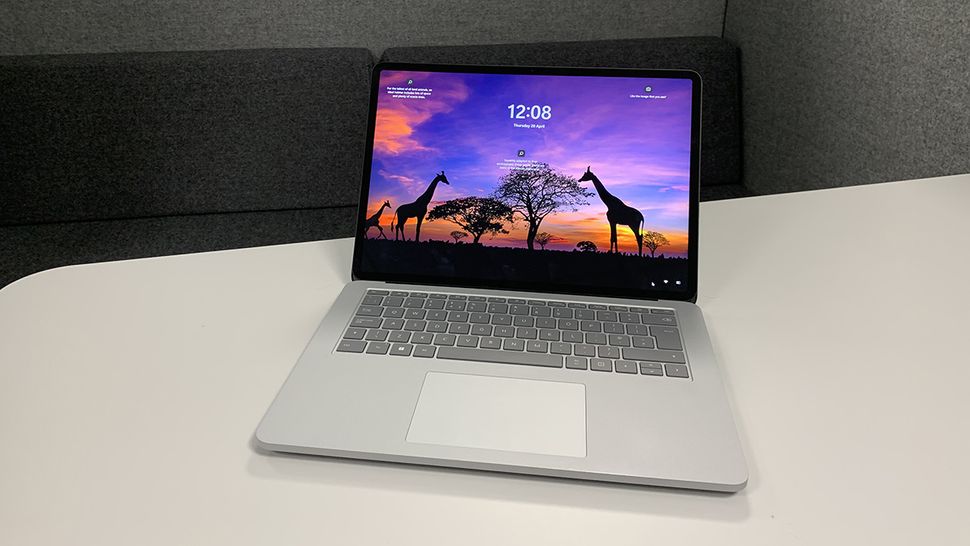 The Microsoft Surface Laptop Studio really shows how far Microsoft has come in laptop design. This premium device has a stunning touch screen and plenty of power beneath the hood. It also offers good battery life, which will be welcome if you record or edit when you're on the move.
As a Microsoft product, it's also a showcase for the company's software, especially Windows 11. Any music production app you want to use will run with ease, and the built-in speakers are also impressive considering the size of this laptop. It could do with a few more ports, but overall this is a stylish laptop that's great for music production. Read our complete Surface Laptop Studio review for more details.
The Asus ROG Zephyrus G14 Alan Walker Special Edition is a rather unique laptop for music production, as it's been designed in collaboration with the popular YouTube DJ. Not only does this mean it has exclusive colours compared to the regular Zephyrus G14 laptop, but the actual box it comes with can be used as a controller for mixing or as a synth pad that connects through USB-C to use with a dedicated app.
This means you can start creating straight away, but if you think this is a gimmick, or you already have your own equipment, then you'll find this laptop to still be an excellent investment, with plenty of ports and some decent specs that means it'll handle any music production app with ease.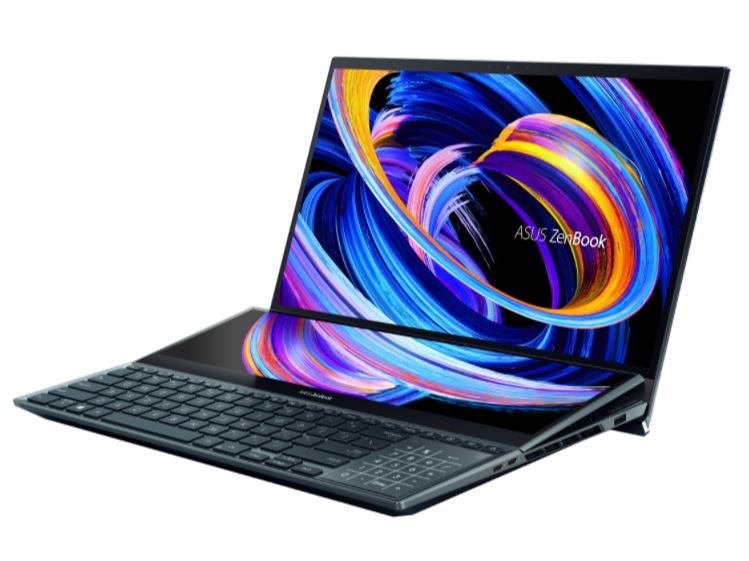 If you want a brilliant high-end laptop for music production, then the Asus ZenBook Pro Duo 15 UX582L could be for you. Not only does it come with some incredibly powerful components, including a choice of Core i7 or i9 Intel processors, but it also has a unique design that includes a second screen above the keyboard.
This touchscreen can be used with music production applications to provide extra control, such as sliders for mixing tracks. It gives the Asus ZenBook Pro Duo 15 UX582L a level of versatility that other laptops lack. Both screens are OLED as well, which means they look absolutely stunning as well.
However, the unique design won't be for everyone, and it does make the Asus ZenBook Pro Duo 15 UX582L more expensive than other laptops on this list. Battery life is also impacted, which means you'll need to make sure you carry around the power supply if you're planning on using this out and about.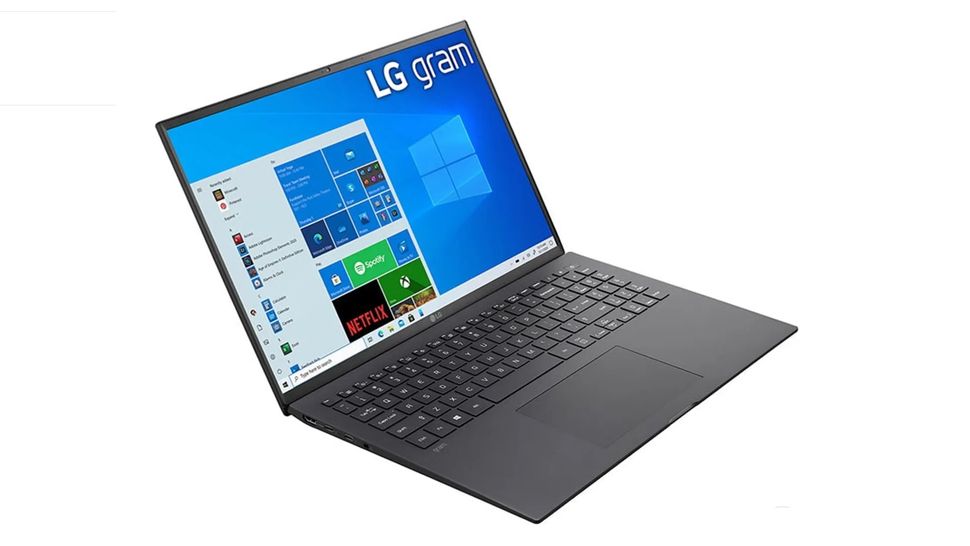 The LG Gram 17 is another great choice for a laptop for music production that offers a large screen. This makes working with multiple tracks and complex arrangements much easier, as you get to see more of your project at once.
Like the Dell XPS 17 above, the LG Gram 17 pushes back against the notion that 17-inch laptops need to be big and bulky. In fact, the LG Gram 17 is actually lighter than many smaller laptops. Performance is good and battery life is excellent. It doesn't have the premium feel of the XPS 17, but it's wonderfully portable for its size.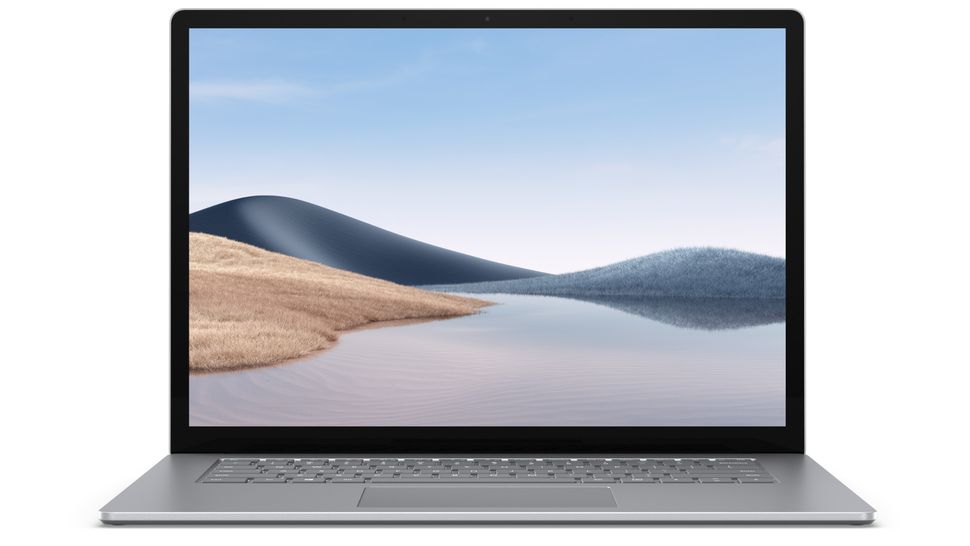 The Microsoft Surface Laptop 4 isn't revolutionary in any single way, but what it does it does without fuss and with surprisingly strong performance. It's been superseded by the upgraded Microsoft Surface Laptop Studio, which sports increased performance, but the Surface Laptop 4, one of the best laptops for writers as well, is still highly capable for music production, and offers a great budget alternative to the Studio.
There is an option of 13.5 or 15-inch screens, along with customisable RAM and storage depending on which processor you choose. For music production, which can be resource-demanding, we recommend the more powerful Ryzen processor, but even the base spec will handily take care of any light-to-medium musical tasks. Speakers are more than serviceable too, which is a definite plus here. The lack of ports means you might have to get a dock to accompany it, though. Check out our full Microsoft Surface Laptop 4 (opens in new tab) review for more details.
How should I choose the best laptop for music production?
The best laptops for music production need to be powerful with a multi-core processor and plenty of RAM. This is because, as with most creative pursuits, the necessary software for music recording and production can be very demanding - especially for multi-track songs.
We'd recommend pairing this with a large SSD to give you plenty of storage space for your audio tracks - especially uncompressed ones. To ensure you don't run out of capacity, you'll want at least 512GB, but if you can stretch to 1TB, you'll be thankful for the extra wiggle room.
Naturally, having good speakers is a must. Even if you opt to plug in external speakers or headphones, it's important to listen to your track through as many different audio systems as possible to see how your frequency spectrum is represented in different setups. Plus, it makes life easier if you are often on the go and want to play your track back out loud.
Finally, you'll want to make sure you have a good number and selection of ports on your laptop for music production so you can connect plenty of external hardware without the use of adapters. Again, this makes producing on the go less of a headache, but make sure to check the rest of your equipment first and assess which connections you'll need, and perhaps invest in a dock.
Is Windows or Mac better for music production?
If money is no object, Mac is hands-down the way to go for producers - that's why MacBooks occupy both the first and second spots in our guide. Compared to Windows, Mac hardware is much better, MacBooks are optimised for audio production, and the out-of-the-box software is vastly superior.

However, this comes at a cost - Windows laptops are generally far cheaper than MacBooks. If you're on a budget, the best course of action is to think about your hardware needs, do your research on audio optimisation and hunker down with one of the Windows models we've listed above.
Plus, there's at least one big perk to opting for Windows; the ability to upgrade your machine, meaning you can boost your RAM and improve your hardware to keep up with your production needs.
How much RAM do you need for music production?
The best laptops for music production must have a good amount of RAM to deliver on all of your performance needs - we'd recommend no less than 16GB, although true beginners may be able to get by with 8GB.
RAM is immediately accessible, fast working memory in your machine, and the amount of RAM you have can drastically affect performance. If you're working with large sample libraries, doing lots of audio rendering or recording and overdubbing, you'll want as much headroom as possible.
Advanced producers working on comprehensive orchestral tracks with heavy use of plugins and more performance-intensive software would struggle with any less than 64GB RAM.