The Cyber Monday Lego deals have arrived, and, goodness, there's some corkers. If you're a dab hand at Lego builds, or if you have a little one who is hoping to become a Master Builder, then you're sure to find something here of interest.
We know how popular Lego is and how overwhelming it can be to find a good deal. That's why we have done all the hard work for you by gathering up some of the best Lego Cyber Monday deals out there.
If you're on the hunt for more amazing Cyber Monday deals, make sure you check out our best Apple Black Friday & Cyber Monday deals and Nintendo Switch Black Friday deals live blogs.
With just weeks until Christmas, we expect these epic Lego deals to sell out fast, so check out our short roundup of the best places to grab a bargain as they emerge below.
Cyber Monday Lego deals: US
Cyber Monday Lego deals: UK
Top Lego deals: US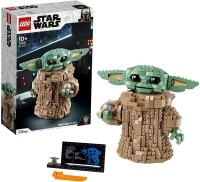 Lego Star Wars The Mandalorian The Child: $89.99 $72.99 at Best Buy
Save $17: This delightful Lego model of The Child, aka Baby Yoda, from The Mandalorian is one of the biggest Cyber Monday Lego Star Wars deals around, with Best Buy knocking an impressive almost $20 off.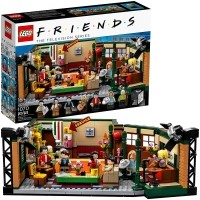 Lego Ideas Friends Central Perk: $55.99 $50.99 at Target
Save $9: Fans of Friends will love this Lego model of the coffee shop Central Perk, which also includes minifigures of the six cast members, and owner Gunther too... especially at this knockdown price.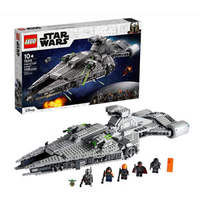 Lego Star Wars: The Mandalorian Imperial Light Cruiser: $159.99 $95.99 at Amazon
Save $64: This 1300-piece Lego set is the first brick-built model of the Imperial Light Cruiser, which comes complete with five minifigures: The Mandalorian, Cara Dune, Fennec Shand, Moff Gideon and a new Dark Trooper, plus a baby Yoda.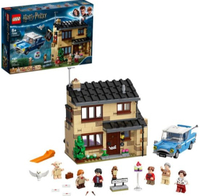 Lego Harry Potter 4 Privet Drive: $79.99 $63.99 at Best Buy
Save $16: What Harry Potter fan wouldn't want this replica of The Dursley's home for their own house? It even comes with its own minifigures. And there's currently $14 off at Best Buy.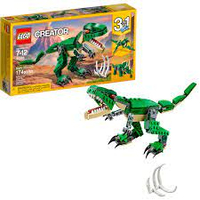 Lego Creator Mighty Dinosaurs: $14.99 $11.99 at Walmart
Save $3: Kids and grown-ups alike will love this Lego dinosaur, which can transform into a T-Rex, a Triceratops and Pterodactyl. Given you're getting three models in one, this discounted price is a real bargain.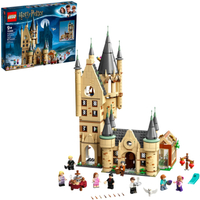 Lego Harry Potter Hogwarts Astronomy Tower: $99.99 $79.99 at Best Buy
Save $20: Potter fans can recreate Hogwarts' iconic Astronomy Tower with this awesome set. It also comes with a bounty of minifigures, including Harry, Hermione, Ron, Horace Slughorn, Luna Lovegood, Neville Longbottom, Lavender Brown, Draco and Hedwig.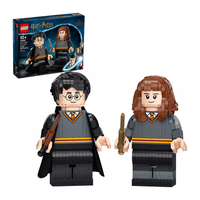 Lego Harry Potter and Hermione Granger set: $119.99 $95.99 at Target
Save $24: This set is a must-have for any Potterheads or Lego fans. For just $83.99 you can get both of these giant Lego figures. Move fast, we know how popular both Harry Potter and Lego is, so we expect this set to sell out quick.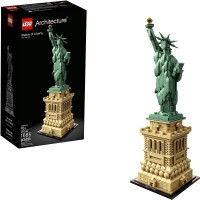 Lego Architecture Statue of Liberty: $119.99 $95.99 at Amazon
Save $24: Lego Architecture sets allow you to reproduce famous monuments and skylines with a high degree of authenticity. This Statue of Liberty set is normally pretty expensive, but Amazon is offering a huge discount.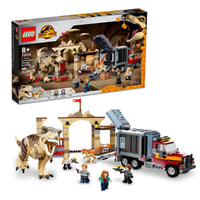 Lego Jurassic World Dinosaur Breakout set: $99.99 $79.99 on Amazon
Save $9.50: This adorable set is based on the Lego Jurassic World movies. With three two minifigures and two dinosaurs, as well as two builds, this set is perfect for any aspiring Palaeontologist.
Top Lego deals: UK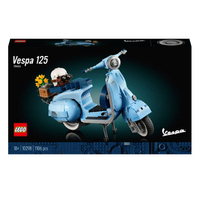 Lego Vespa 10298: £89.99 £71.99 at Smyths
Save £18: This Vespa design is the perfect gift for anyone with a love of these iconic bikes and/or Lego. With over 1100 pieces it features a brick-built engine, Vespa logo, Vintage licence plate, basket, flowers, and helmet.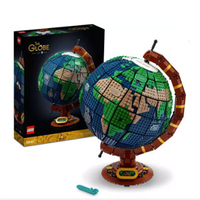 Lego Ideas: The Globe: £175 £130 at Argos
Save £45: If you're an AFOL (adult fan of Lego), this 2,585-piece Lego Globe is no doubt on your list. The amazing set spins and features glow-in-the-dark decorated tiles displaying the names of continents and oceans. Stunning.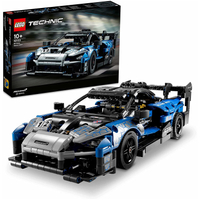 Lego Technic McLaren Senna car: £44.99 £33.99 at Amazon
Save £11: This toy racing car has been wavering up and down in price lately, so it may drop down further. Either way, £11 off isn't bad for a set you're bound to get hours of fun from.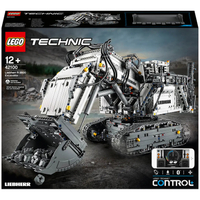 Lego Technic Liebherr R 9800 Excavator Set: £399.99 £319.99 at Smyths Toys
Save £80: This is a really exciting deal – £80 off the excavator set! Once you've built your replica truck, you can operate it with the Lego app via four different control screens. Hours of fun, guaranteed.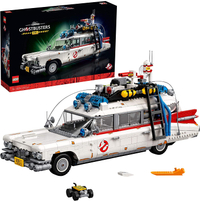 LEGO Creator Ghostbusters ECTO-1 Car: £209.99 £159.99 at Amazon
Save £60: This stunning 2352 piece replica of the iconic Ghostbusters car is the perfect gift for movie fans and expert Lego builders alike. Amazon currently has 33% off the collectable set.
Read more: