The new Samsung Galaxy Book3 360, Pro and Pro 360 (in order of price and specs) is now on sale, and this page is dedicated to finding the lowest Galaxy Book3 Pro prices out there. And there are already some Galaxy Book3 Pro deals to shout about. Kind of!
In the US you can get the highest-end iteration of the Galaxy Book3 Pro 360 reduced from $1,699.99 to $1,199.99, saving you $500 direct from Samsung, if you trade in your old laptop. This model comes with the S-Pen included.
In the UK, if you go for the Galaxy Book3 Pro 360 laptop for £2,049, Samsung will chuck in a free pair of Galaxy Buds2 Pro in-ear headphones for free (which are worth £219). So, you will still have to pay the full current retail price for the top-end laptop, but you'll get a nice sweetener with the headphones, which our sister title TechRadar called, "Easily the best Samsung Galaxy Buds yet."
For further details on the current models and their specs, read on. And if you're interested in finding out about the most powerful laptops, or you're a crafter with an ehye on the best laptops for Cricut, we've got you covered.
The best Galaxy Book3 prices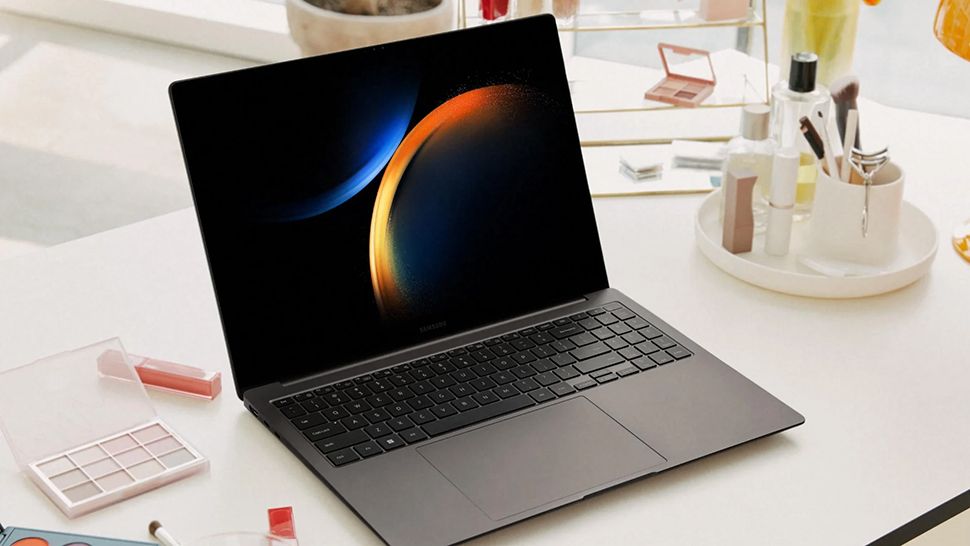 The Samsung Galaxy Book3 range was announced in 1 February, and it's already causing a stir with its pre-order deals. The laptops will be on sale in mid-Feb, but if you want to claim yours now, Samsung is offering a storage upgrade for no extra cost, which is pretty sweet.
There are currently two of the laptops that are enjoying this upgrade – the standard Galaxy Book3 360 and the Book3 Pro. The Pro 360 and the Ultra are not currently coming with an upgrade (in fact you can't currently pre-order them).
But what will this cost you? The starting Galaxy Book3 360 will be $1,199/£1,099, and that'll get you 512GB for the price of 256GB, saving you $100/£100. You'll also get Windows 11 Home and 8GB RAM, a 13.3-inch display and an Intel Core i5 with Intel Iris Xe Graphics.
For the Galaxy Book3 Pro, you can also get 512GB storage for the price of 256GB, for $1,449/£1,349. This is for the 8GB RAM, 14-inch display with the same core and graphics as the 360.
Related articles: