02. Shell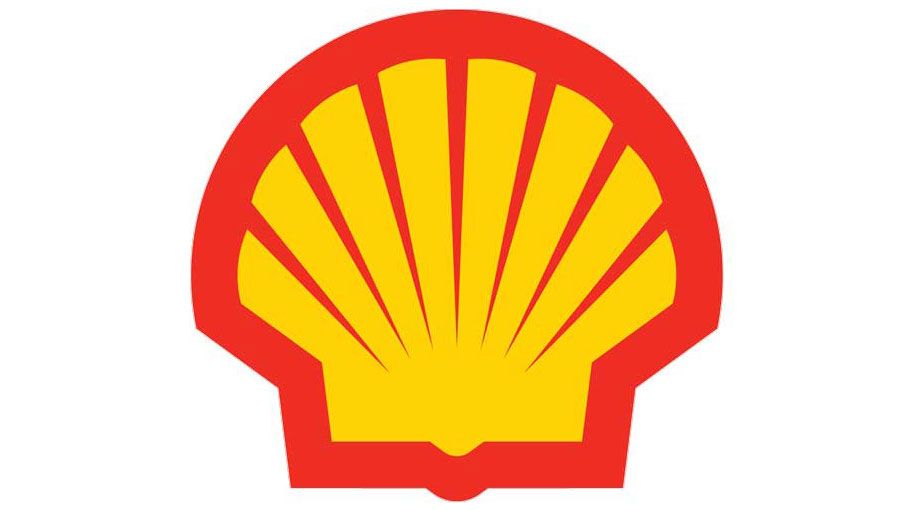 It was French-born designer, Raymond Loewy who drew the first modern Shell logo. He simplified the logo to make it more recognisable and bold at a distance – essential when your logo is primarily placed on the side of a road with traffic going past at speed. He gave the lettering and red border of the shell itself greater impact.
View the below gallery to see the changing faces of Shell's iconic logo:
Image 1 of 10
The word Shell first appeared in 1891 as the trademark for the kerosene that Marcus Samuel and Company shipped to the Far East. The Shell Transport and Trading Company was founded in 1897 and the first logo in 1901 was a mussel shell. Since first appearing, the Shell logo has moved from a realistic rendering of a pecten, or scallop shell, to today's bold shape with distinctive colours. 
After the first mussel shell logo, the pecten may have been taken from the family coat of arms of business associate, Mr Graham, who imported Samuel's kerosene into India. The pecten came to replace the mussel shell, and this paved the way for the Shell logo as we know it today.
When Royal Dutch Petroleum and Shell Transport and Trading merged, it was the latter's brand name and symbol that became the short form name – Shell – and the visible emblem (the pecten) of the new Royal Dutch/Shell Group. 
It was around 1915 when the rendering allowed for easier reproduction. That led to this version in 1930. Clearly, the lines are bolder, lending themselves to be reproduced more easily in an era of the burgeoning printing press.
This is where the logo we see today starts to take shape – in the same colours as Shell's California gas stations. In the days before fax machines and the internet, many logos included subtle details that would become blurred at small lines. 
In 1955 Shell resorts to its now-trademark red and yellow. Not only did red and yellow help Shell stand out, but they're also the colours of Spain, where many early Californian settlers were born. Perhaps by displaying Spanish colours it was hoped an emotional bond would be created. Another theory is that Mr Graham, the Scottish director, suggested using red and yellow, as they form the basis for the Royal Standard of Scotland. 
From the 1950s onwards, the icon became more and more simplified, improving recognition and memorability. This boxed-in adaptation of the image was an attempt at greater clarity, but only represented the long-standing company for around a decade. 
French-born designer Raymond Loewy, who also designed the logos for BP and Exon, was approached by Shell for a rebrand in 1971. The company felt its emblem was difficult to distinguish from a distance, so Loewy came up with this bolder, cleaner image discerned by its unifying border. 
Confirming Loewy's status as one of history's design greats, the only element that was changed after more than 20 years since his design was the brightness of the red and yellow. 
This is the image used to brand the corporation today. The logo has become so recognisable, it often appears without the company's name to identify it – the mark of a truly successful logo. 
Next page: Best logos ever - FedEx