Black Friday is happening now, and I've already made a list of my most wanted Switch games this year. We have a dedicated guide with our top picks of the best Nintendo Switch games, but there are some new releases I've had my eye on for a while and I'm hopeful will get a decent price cut. See our Nintendo Switch Live Blog for the best Black Friday deals as and when they go live.
If previous years are anything to go by, it's usually the most underrated and indie Switch titles that see the biggest percentage of savings. Bundles are also a popular Black Friday trait, and for just $299 at Amazon, you can get the Nintendo Switch Neon Red and Blue console with a digital download of Mario Kart 8 Deluxe, and a three-month subscription to Switch Online all in one package.
I've been storing Nintendo Switch games in my 'saved for later' section on Amazon, as the app will do the hard work for me and notify me through my smart home Alexa speakers when a game has either increased or decreased in price. Pair this with our clever deals tracking widgets, and you're off to a great start at saving money on Nintendo Switch games this Black Friday.
You might also want to keep tabs on our guide to the best Nintendo Switch Lite games if you need some handheld recommendations, as well as the best free-to-play Nintendo Switch games for the whole family to enjoy.
The Nintendo Switch games I'm buying this Black Friday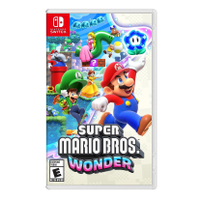 Price: RRP $59.99/£49.99 now $59.88/£39.95
Released only on October 20, 2023, this game is less than a month old and has already seen a 20% price cut on Amazon in the UK. A highly popular game when announced, it involves side-scrolling family fun and Mario transforming into an elephant. That pretty much sums it up, and I can't wait to play it on my train commutes.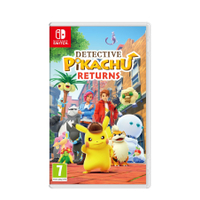 Price: RRP $49.99/£39.99 now $48.78/£34.95
This game follows on from the original Detective Pikachu game (released in 2016) that was exclusive to Nintendo 3DS, and references the 2019 movie adaptation starring Ryan Reynolds which I LOVED. It involves a talking Pikachu in a detective hat – and his partner Tim Goodman – as they uncover mysteries in Ryme City.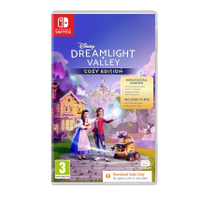 Disney Dreamlight Valley: Cozy Edition
Price: RRP $49.99/£44.99 now $34.99/£39.99
I have become a little obsessed with this game while playing it during early access, but now it's available for everyone! Think Animal Crossing but with Disney characters and you have an idea who this game is for. The standard game is just $29.99 for a digital download, but the Cozy edition offers extra in-game content ($80 value) with moonstones, plus a physical game case, poster, and sticker sheet.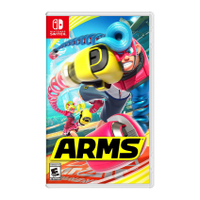 Price: RRP $59.99/£49.99 now $52.98/£47.99
One of the best family games that Nintendo has ever made for the Switch is also one of the most overlooked. Not your usual take on a 1v1 fighting game, the concept of Arms is fighting your opponent using motion-controlled extendable arms and buttons. In the UK, this game can be a rare find in a physical form, given the high price. But I'm hoping for Black Friday this price might come down slightly.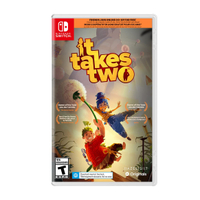 It Takes Two (by Electronic Arts)
Price: RRP $39.99/£35.99 now $29.99/£24.85
Myself and my Fiance love this fun co-op game, and I've been hoping to bag a copy on the Nintendo Switch so we can play in the living room too. It involves playing as Cody and May, a couple struggling with separation before being transformed into dolls and navigating a miniature world. You should consider this game for the art style alone.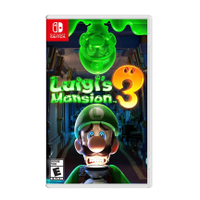 Price: RRP $59.99/£49.99 now $50.00/£34.95
Spooky Season may have passed but there's still a chance to have a ghoul time with Luigi's Mansion 3, an exclusive to Nintendo Switch. This game is great for solo gamers, as well as siblings who want to play co-op as Luigi and Gooigi.
I used to own this charming puzzle-solving title but traded it in for Pokemon Violet (big mistake) so I'm seriously hoping it has a price cut this Black Friday.
FAQs
Will the Nintendo Switch be on sale on Black Friday?
Yes! There's usually a plethora of Nintendo Switch deals over Black Friday, but as we mentioned above, these usually take the shape of bundle deals and discounts rather than price cuts on the console individually.
To make sure you're not caught out by inflated 'before' prices just bear in mind the original Nintendo Switch retails for $299.99 / £259.99, the super portable Nintendo Switch Lite sells at $199 / £199 and the swish Nintendo Switch OLED is $349.99 / £309.99 at full price. If you find a price cheaper than those, you're getting a genuine deal.
Last year we saw the Switch OLED hit its lowest-ever price of £264.99 in the UK, which didn't hang around for long, and with a price cut to just $318.73 at Amazon down from $349.99 in the US.
Can't decide which Switch console is the one for you? Take a look at our helpful explainers: Nintendo Switch vs Switch Lite, and Nintendo Switch vs Switch OLED.
Where can you buy a Nintendo Switch?
Nintendo Switch consoles can be bought from almost every online retailer, as well as in local stores. We've found that the best place to shop for a Nintendo Switch is usually through Amazon, as prices tend to fluctuate the most in line with its stock levels.
The best deals on a Nintendo Switch are usually in the form of bundles, so keep an eye out for which games you might like to buy with your console and see if you can get any thrown in for free through retailer offers.
Retailers we found that had the best Nintendo Switch deals last Black Friday and Cyber Monday were Amazon, Best Buy, Gamestop, and Walmart in the US – and Currys, Amazon, Very, and AO in the UK.
Should I get the game as a cartridge or code?
Great question! This all depends on how you want to access your game and what you plan to do with the game when you're finished with it. Usually, Nintendo Switch games that are sold as download codes only are supposed to be cheaper than buying the physical game, but strangely that doesn't seem to be the case (pardon the pun) at retailers lately. So you might as well purchase the cartridge if you ask us.
As someone who used to work in a secondhand game store, I'm a big advocate for owning a physical copy of a game so that if you change your mind or want to get something else later down the line then you can part-exchange it for a new or different game. Unfortunately, with digitally downloaded games, you can't do this.
Nintendo does have a return policy for digital downloads but you need to have played the title for less than a specified amount of time to qualify. One benefit of opting for a digital download however is that it installs directly onto your console and will remain there for you to play anytime, without needing to swap and change between cartridges to play the game you want.