The best SIM only deals are making a bit of a comeback! You might have thought they were a thing of the past, what with the latest smartphones only really being affordable with a long contract. But if you've saved up, or want to pair your new SIM deal with a new affordable phone (or an old device), there are plenty of SIM only deals to take advantage of.
But why chose a SIM only deal? Well, a contract is easy, but that's exactly what you're paying for! Contracts mean you'll pay a lot over its lifespan. With SIM only, there are no hidden costs, and overall, it's a lot cheaper. We've highlighted our pick of this month's SIM only (aka SIMO) deals below, as well as a handy comparison table, which pulls the current best SIM only deals currently being offered from the major phone carriers.
When it comes to the handset with SIMO deals, you have two options: keep the one you have from a previous contract or pay for one outright Once the hardware is sorted, all you have to do is look for the best SIM only deal to suit you. For some ideas, see our best budget camera phones round up. Or go even more old school and check out the best flip phones you can buy right now.
Need more information on SIM deals? Jump to the should you get a SIM only deal section for more advice. If after reading that you think a more traditional contract option would better suit, there are some incredible iPhone 12 deals and iPhone 8 deals that are certainly worth considering.
Top SIM only deals 2021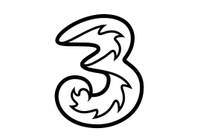 6 months of unlimited data, minutes, text: £10 a month at 3
We'll get the fine print out of the way: this deal applies to the first six months of a 24-month plan, which is regularly £20 per month. But hey, you're still saving £60 for 5G-ready everything!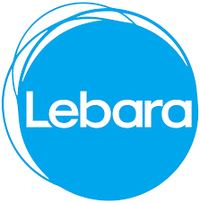 1 month, 2GB data, 1,000 calls and texts: £5 a month at Lebara
If you want a short term SIM only option, this one month rolling deal is a great choice. There's no contract, and you can change or cancel at any time. Perfect for a second phone.


24 months, 120GB data, unlimited calls, texts: £20 a month at EE
This deal from EE includes some seriously impressive freebies. Sign up to get six months free subscription to BritBox, Apple Music and MTV Play, plus three months of BT Sports.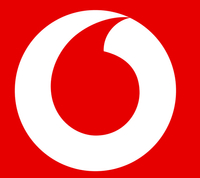 24 months unlimited everything w/ Spotify, Prime Video or YouTube Premium: £32 a month at Vodafone
What makes this SIM only deal from Vodafone stand out is being able to choose a streaming service to enjoy for the next two years at no extra cost. And you're availing of unlimited 5G-ready data, minutes, and texts, as well. Offer ends 24 June.

SIM only deals: comparison
Phone
Back to Mobile Cell Phones
Network
Show all Options
Monthly Cost
Upfront Cost
Data
Minutes
Texts
Contract Length
SIM only deals: Should you get one?
There are two main advantages of going for a SIM only deal; firstly, it's generally cheaper, with no additional costs to cover the price of the handset. And secondly, you're not tied into a lengthy contract, with a lot of providers offering a monthly, pay-as-you-go option.
That said, it's worth figuring out exactly what you want from a phone deal before you commit. And there are some key things to consider when deciding.
01. Handset compatibility
It's standard practice these days for networks to let you use whatever SIM you want after the initial contract term is up. Except iPhones, of course. Apple's smartphone is generally sold locked to the original network, so if you want to use a different provider's SIM, you're going to have to pay to get it unlocked.
02. Sim size
While we're on the subject of handsets, make sure the SIM you're buying fits your device. In case you didn't know, there are three SIM card sizes: standard, micro and nano. Most networks have switched to Combi SIM cards (which fit all three sizes), but it's worth checking. The majority of new smartphones now use Nano cards.
03. Network coverage
Research the coverage available in your area before choosing a SIM only deal. Coverage maps are readily available, and it's also a good idea to ask around and see what others' network experiences are.
04. Data, calls and texts
It might sound obvious to check what your plan includes, but SIM only deals often come up short when it comes to data in comparison to contract tariffs. Check how much you are currently using, and be sure to pick a SIM only deal that allows for at least that and more.
05. Data roaming
Here's another area SIM only deals can end up being costly if not checked beforehand. Roaming (using your phone abroad) can add up quickly, so be aware of the costs before you switch this function on.
06. Keeping your phone number
Remember the days when getting a PAC code (Porting Authorisation Code) took days to organise and implement? No more. Simply get the PAC code from your old provider and pass on to the new one and voila!
Read more: